Apartment 4204 Surfers Paradise from $175 a night!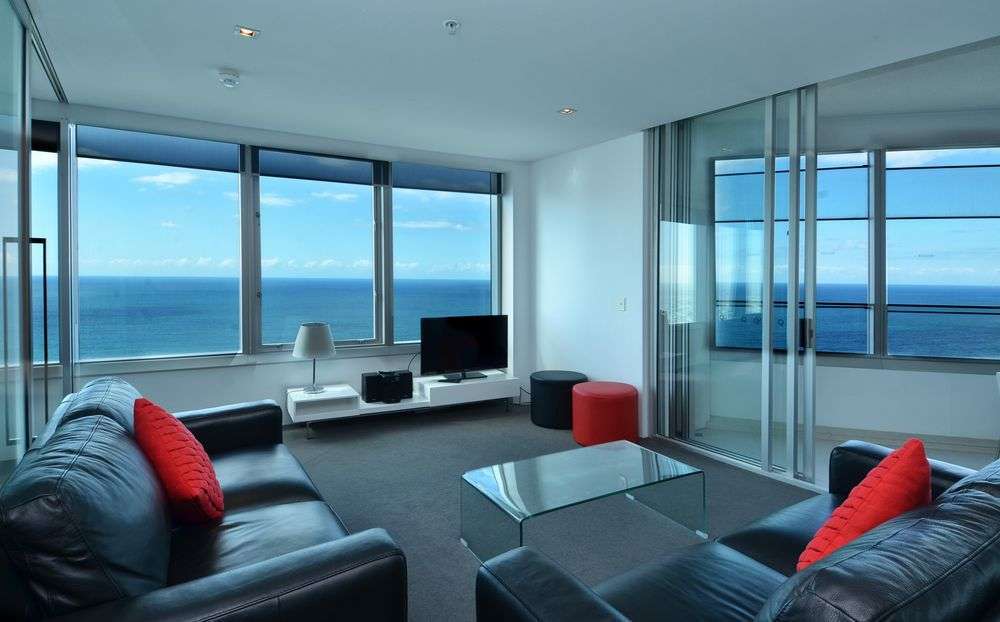 Apartment 4204 in Surfers Paradise is one of your best options when looking for luxurious and spacious Surfers Paradise accommodation without burning a hole in your pocket. Completed just in 2005, the building in which it is co-located in qualifies as one of the newest buildings in the area. It is also the tallest residential tower in Surfers Paradise that can offer guests with breath-taking, unobstructed view of the Gold Coast. Its Skypoint that can be found at levels 77 and 78 is the only beachside observation deck in Australia where you can experience 360° panoramic view from New South Wales to the south to Brisbane in the north.
The resort features barbecue area, three magnificent pools, well-manicured gardens, sun deck, children's game room, spa, and gymnasium. It also features shopping precinct where you can find specialty restaurants. You can even dine al fresco beside the pool.
Staying at Apartment 4204 means being stone throw away from the beach and from the famous night market where you can find about 100 market stalls that offer local goods, great souvenirs, and local food.
With everything said about the resorts great architectural design, modern amenities, and great location, one may think that booking a room here would cost at least $500. Well, you can be on top of the world at Apartment 4204 for as low as $200 per night when you book with HRSP. Unit 4204 offers great value featuring 2 bedrooms and 160 square metres of space. This could be your home away from home while you're in Surfers Paradise. Picture yourself having champagne while in the Jacuzzi watching the pacific sunrise. Watch the following video we've put together for this amazing apartment:
Both bedrooms are spacious and luxurious and the unit can accommodate up to eight guests. Priced from $200 per night for four people, it is no doubt that this apartment is a steal. It's great for small group of friends or family. Book now before its sold out.