Gold Coast Holiday Management
HRSP.com.au Holiday Property Management
Holiday Rentals Surfers Paradise:
Your Trusted Gold Coast Holiday Management Partner
Welcome to Holiday Rentals Surfers Paradise, your go-to destination for professional and personalised holiday property management in the heart of Australia's holiday gem – the Gold Coast. As a leading player in the thriving holiday rental market, we understand that choosing the right management service is crucial for maximising the return on your investment property.
So, why should you choose Holiday Rentals Surfers Paradise? We bring you over a decade of experience, having been established in 2009, and a reputation as one of the leading property management companies on the Gold Coast. Under the leadership of Principal Tony Boulden, a licenced real estate agent and an experienced property investor, we have built a large portfolio of prestigious holiday rentals in the region. Our focus is on luxury properties sought after by families and friends, offering them a magical experience and exceptional customer service.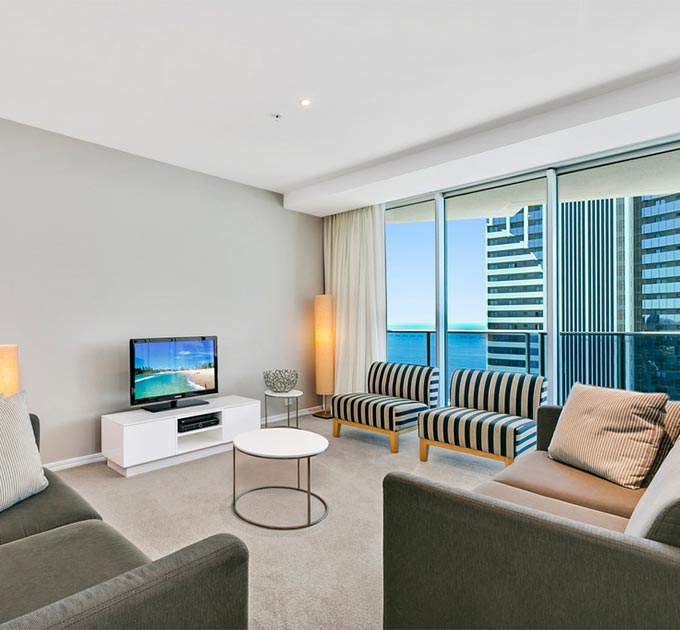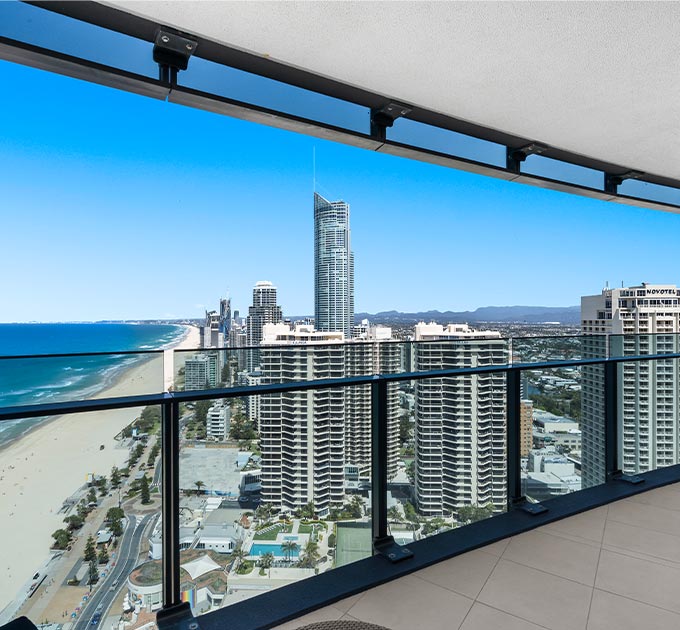 The Gold Coast Advantage:
Maximising Your Holiday Rental Experience
The Gold Coast, with its stunning beaches, vibrant nightlife, and fantastic dining options, has long been a premier holiday destination. This popularity has led to an increasing demand for holiday rentals in Surfers Paradise, a suburb known for its high-rise skyline and Surfer's Paradise Beach.
Choose Holiday Rentals Surfers Paradise as your partner in holiday property management in Surfers Paradise, Gold Coast, and experience the difference that our professional and personalised service can make.
What Comprehensive Holiday Property Management Really Entails
At Holiday Rentals Surfers Paradise, we know that holiday rental management in Surfers Paradise is a multifaceted endeavour. It's not just about taking reservations and handing over keys. It involves a full suite of services aimed at maximising your property's potential while providing a memorable guest experience.
Professional holiday let property management is key to a profitable holiday rental venture, as it ensures optimal occupancy rates, seamless reservation experiences, high standards of maintenance, and strict financial oversight.
Specialisation in Holiday Rentals: Why It Matters
Why does our specialised focus on holiday rentals matter? Unlike generalised Gold Coast property management companies, we understand the unique challenges and opportunities presented by the holiday rental market.
Specialising in holiday rental property management means our holiday letting agents are equipped with the tools, connections, and expertise to navigate this dynamic landscape, giving us a competitive edge and ensuring maximum returns for our clients.
Our Array of Services:
Tailored to Your Needs
We offer an extensive array of holiday rental property management services tailored to meet the needs of holiday rental property owners. These include marketing your property effectively, managing bookings and reservations efficiently, maintaining your property to the highest standards, and providing regular financial reports and compliance checks.
With Holiday Rentals Surfers Paradise as your partner in holiday let property management, you can rest assured that your investment is in safe hands. We're more than just property managers; we're your trusted partners in maximising the return on your holiday rental property.
Local Insights:
Maximising Returns Through Area Expertise
At Holiday Rentals Surfers Paradise, our specialised focus on Gold Coast holiday management, intimate knowledge of the local market, and personalised approach set us apart from other property management services. We are not just property managers; we are your trusted partners committed to maximising your investment returns.
Our intimate knowledge of Surfers Paradise and the wider Gold Coast region allows us to provide unique insights that translate into higher booking rates and guest satisfaction. We understand the local market's dynamics and leverage this expertise to maximise your property's return on investment.
Seasonal Trends and How We Adapt
We are well-versed in adapting to seasonal trends, ensuring that your property remains attractive to guests year-round. This involves optimising pricing strategies, tailoring marketing efforts to highlight seasonal attractions, and offering promotional packages during off-peak periods.
During off-peak seasons, we implement strategies like off-season rates, promotions, and local partnerships to maintain healthy occupancy rates and ensure the best return on your holiday rental investment.
Frequently Asked Questions
We get it. You may have some questions and concerns, so we've compiled a list of frequently asked questions to help you.
The Next Step in Your Investment Journey
Take the next step in your investment journey today. Choose Holiday Rentals Surfers Paradise for worry-free and profitable property management.
Whether you're a seasoned property investor or new to the holiday rental market, Holiday Rentals Surfers Paradise stands as your ideal choice for efficient and profitable holiday property management. With our extensive experience, local insights, and comprehensive services, we're here to ensure that your investment journey is both rewarding and hassle-free.
Contact us via phone or email, and let's start a conversation about how we can help you get the most out of your holiday rental property.
Understanding the intricacies of Gold Coast property management, we have the essential infrastructure and systems to cater to a broad and satisfied guest base, a significant portion of which are repeat customers.