The Internet – The most used information source for accommodation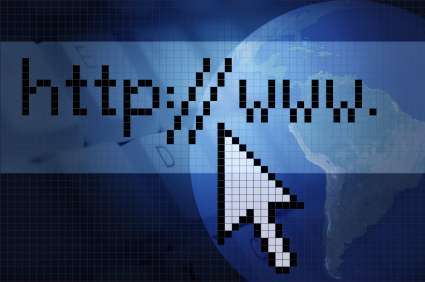 When you're planning to go on a holiday, one of the first things that you need to take care of is your accommodation. You want to book as early as possible (ideally, 2-3 months before your flight), not only to ensure that you'll get great choices but also to take advantage of discounts that are typically offered to "early birds."
Gone are the days when the only way to book your accommodation is by going to a travel agent. Today, this can be done at the comfort of your own home using hotel booking sites. These are the sites that typically offer you with numerous choices and give you all the information you need to make well-informed decision.
Some people are actually adamant when they're booking online so they do this the traditional way. If you're one of them and if you're worried that you credit card information will be stolen while you're booking, then don't. Just ensure that the hotel booking site you're using is secure and has a great reputation.
Also, you'll be happy to know that Internet is widely used for this purpose. Based on figures released by Travel Queensland, 40% of Queensland's visitors actually used the internet when getting information related to accommodation. It also revealed that 30-49 year old demographic are the largest age group to use this technology while the second largest age group being 50-69. Other sources used to get accommodation information are travel guide, travel agent, previous visit, and friends or relatives.
Benefits of using the Internet to book your accommodation
There are so many things that you need to prepare when you're going on a holiday. There are the documents, itinerary, pocket money, clothes, camera, etc. Doing all this on your own can be pretty overwhelming which is why people are often looking for more convenient ways to do these things. One way is to get information via the internet. The benefit of hotel booking sites is that with just a few clicks on your mouse, you can get useful information on where to go, what to do, and you might even get insider tips from those people who are living to your chosen destination. Also, you can easily book your flight and your accommodation online using the hotel booking site. Just ensure that the site is 100% secure so you don't have to worry about identity theft.
HRSP is your accommodation partner
If you're planning on visiting the Gold Coast, you'll soon realise there are plenty of choices when it comes to booking accommodation. Often choosing the best one can prove to be a daunting task. Well, let us help you decide. Our hotel booking site provides some of the most luxurious apartments in some of Gold Coast best hotels and resorts including Chevron Renaissance, Circle on Cavill, Orchid Residences, and many more. Rates start at $125 per night. Want to know more? Then, please email or call us at 07 5539 8553. We'll be more than happy to assist you.
Related Topics