Surfers Paradise Attractions to Visit this August
A Gold Coast holiday with the family is great all year round. If you happen to be visiting the Gold Coast this August, then there are a lot of attractions in store for you. Check out these Surfers Paradise attractions which are sure to keep you and your family entertained for hours on end!
Ripley's Believe It Or Not
The ideal Surfers Paradise destination for family fun, Ripley's Believe It Or Not is sure to be loved by your kids. A 9,000 square metre facility, Ripley's Surfers Paradise offers a self-guided adventure experience where you will discover rare treasures and ancient relics from all over the world. With over 350 artefacts, historical stories, illusions, interactive games, life sized figurines and much more to be explored, you certainly have a lot to look forward to when you visit Ripley's in Surfers Paradise.
Q1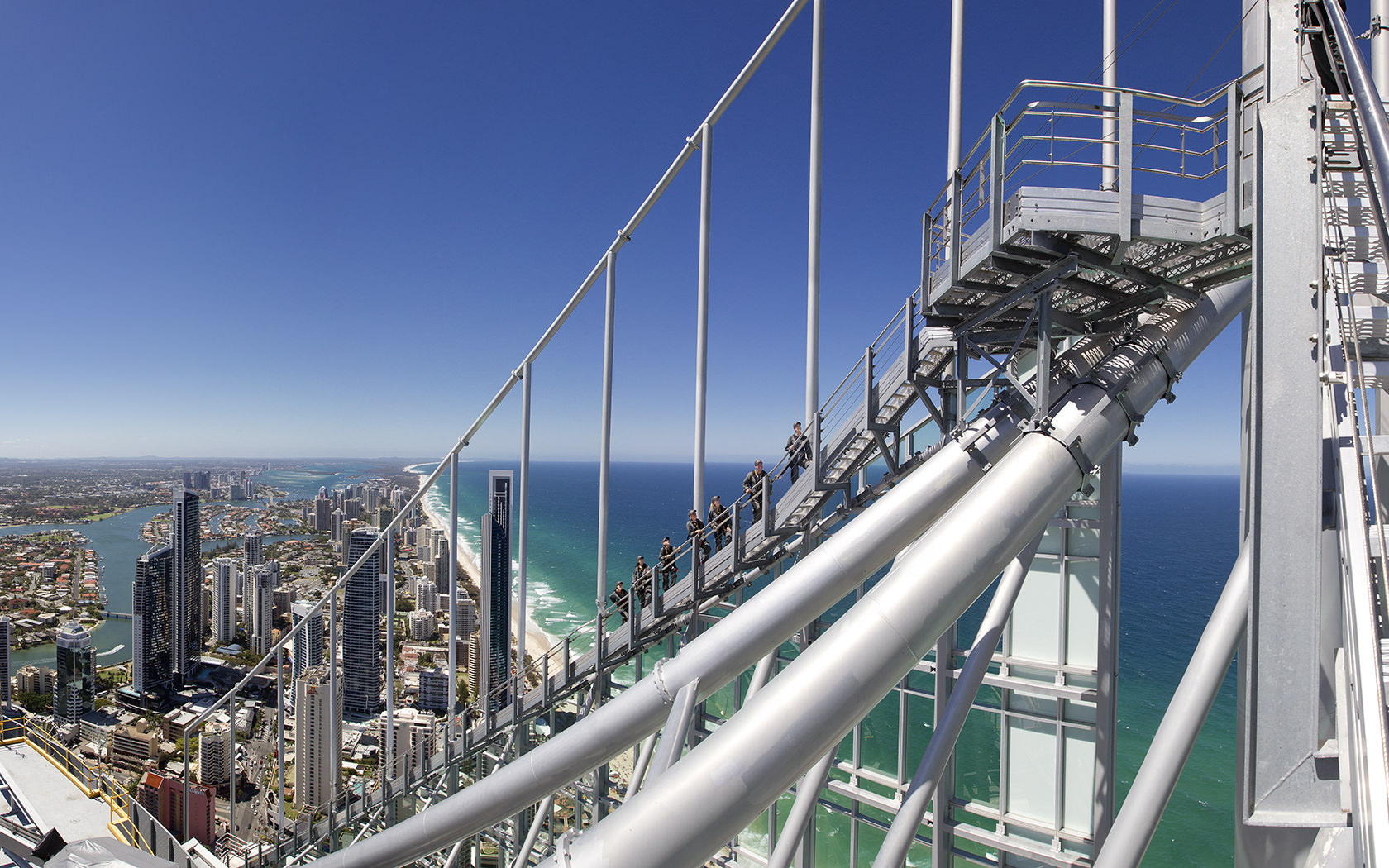 Australia's tallest external building at 270m, the Q1 Tower at Surfers Paradise offers many attractions. Take part in the 90 minute SkyPoint Climb to experience grand views of the beaches and the Gold Coast hinterland. You can also enjoy stunning views of the surrounding coastal area from the SkyPoint Observation Deck or enjoy some fine food and drinks at the Seventy 7 Café and Bar.
Adrenalin Park Surfers Paradise
Taking the kids out to theme parks all the time can be expensive, but Surfers Paradise has another solution for you. Adrenalin Park Surfers Paradise has some amazing inexpensive thrill and amusement rides that will keep your kids entertained. With rides like the Sling Shot or the Vomatron, your kids will certainly keep asking for more once they visit Adrenalin Park.
If you haven't already, be sure to book accommodation with us at HRSP in Surfers Paradise, and you'll be in walking distance to all these fantastic attractions! We offer luxurious holiday apartments at affordable prices, allowing you to spend more on other aspects of your Gold Coast holiday.