For the best views in Surfers Paradise, book with GHCR
Thankfully, HRSP is quite well known for offering amazing accommodation at affordable prices. However, one of the main reasons guests return to stay with us time and again, is because of the stunning views that they are treated to from our apartments.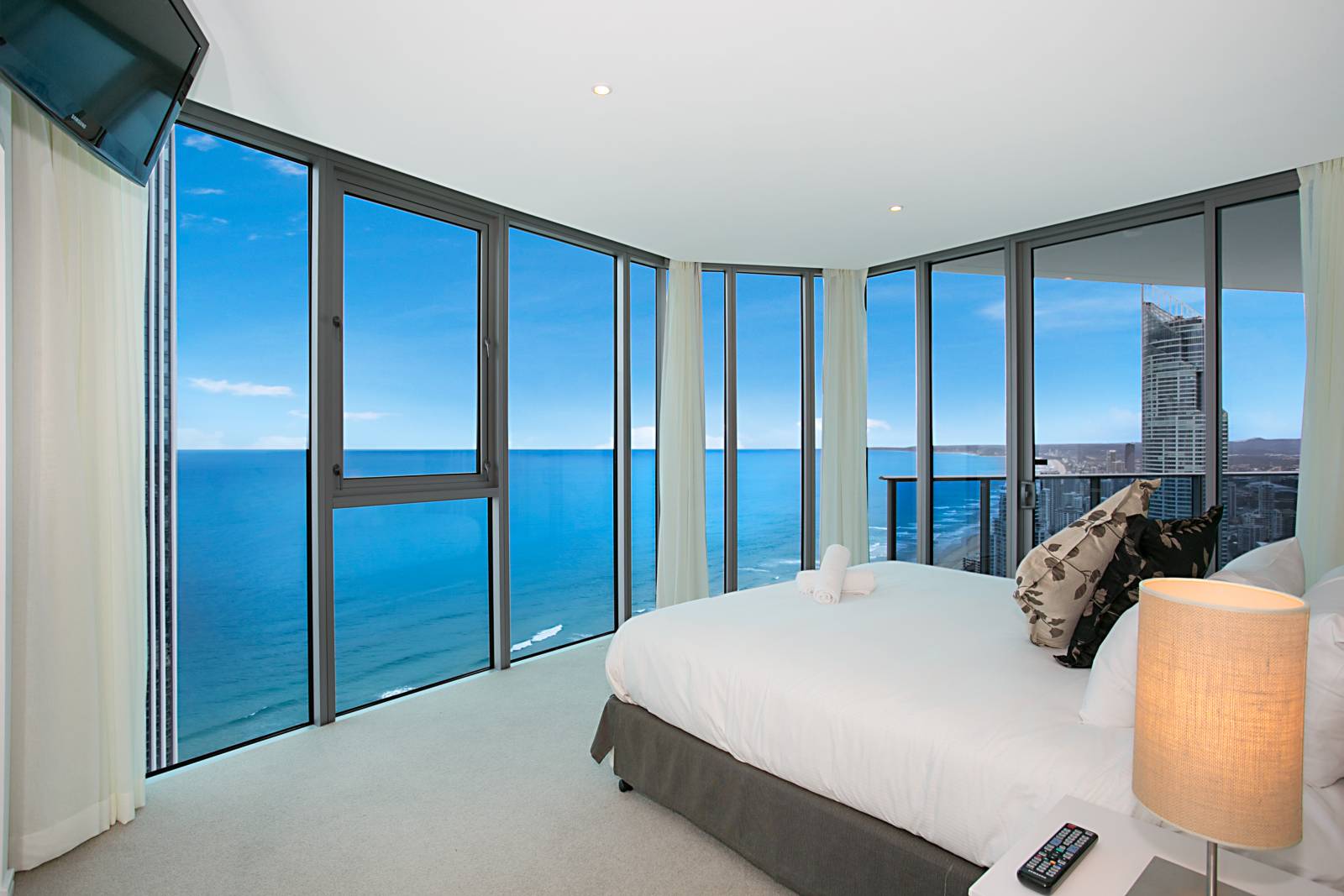 To give you an example, here are some recent reviews left by satisfied customer that state how much they loved the views they were able to enjoy from their accommodation.
"The house is really nice. I can see sunrise in the morning, sea view and river view of gold coast. The house also located just beside a tram station which link to surfer paradise and walking distance to a bus station which have buses to all the theme parks." – Kok Soon Lee
"Tim was great- always responded within a few minutes and on hand to help. Everything prepared was on the spot, clean and amazing apartment, superb view and wonderful location. My family enjoyed the stay thoroughly and will be back for another stay!" – Mark Ali
"Amazing location! We stayed for 4 days and the entire stay was comfortable and we felt at home. The view both morning and afternoon was magical. 10/10 for location!" – Raweewon Anutara-Angul
"The apartment was terrific, nice and new, with amazing views over the Pacific. It was centrally located in Surfers Paradise, with plenty of dining options and supermarkets very close by. The beach is only 5 minutes' walk away, so fantastic for water lovers." – Matthew Brewer
As you can see for yourself, our guests love the stunning views offered by our apartments in Surfers Paradise. You too can enjoy these views by booking your Surfers Paradise apartment with us at HRSP. With fantastic views from every apartment, I have no doubt you too will become another return guest.