Chevron Renaissance Resort – ideal for that perfect holiday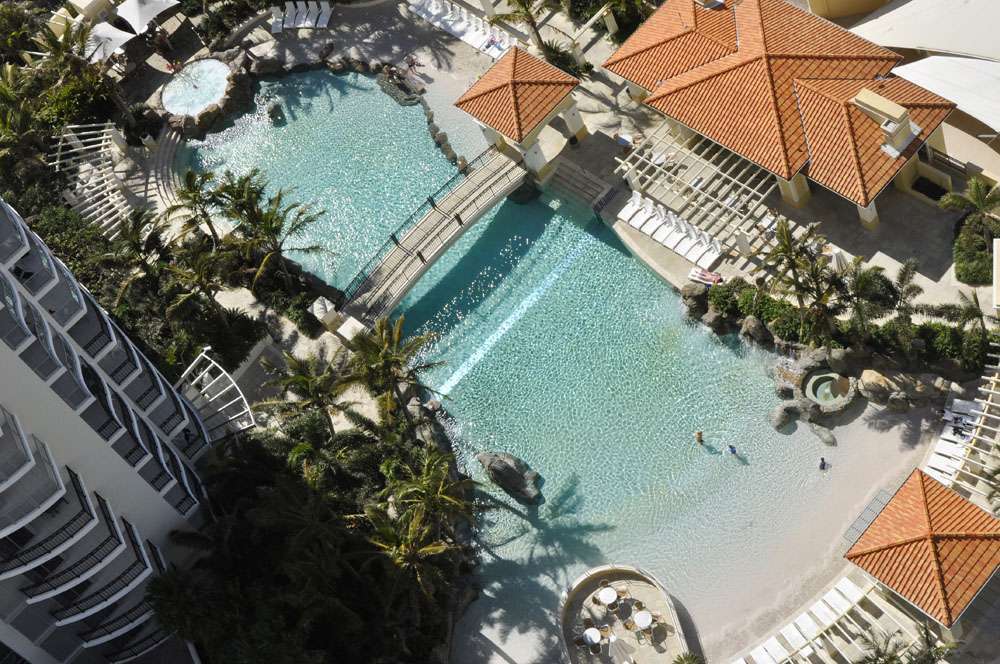 Enjoy splendid luxury in this top resort for as little as $115 per night
Right now on the Gold Coast it may be officially autumn but step outside into the fresh air and you could believe it was a perfect summer. Holidaymakers are enjoying the best that Queensland – and especially the Gold Coast – is able to offer.
Sunny days with clear skies and sea temperatures still warm enough to entice swimmers and surfers into the ocean coupled with cooler evenings when you can relax outdoors and enjoy the sea breeze make this an ideal time of year for a holiday and with the Easter weekend being followed by the ANZAC Day holiday this year many lucky people have a 10-day holiday break to look forward to.
And if you are thinking about a Gold Coast holiday – either now or for your next summer (or winter) holiday, the world-class Chevron Renaissance Resort should be high on your list of favoured places at which to stay.
Situated right in the heart of Surfers Paradise no resort has so many fine features as the Chevron; it is a firm favourite among holiday-makers. And for many reasons: firstly there is the location of the resort itself. Situated right in the heart of Surfers Paradise – Australia's holiday playground – you are only a two-minute walk from the shopping and entertainment precinct as well as the famous Surfers Paradise beaches.
Then there are the amenities available to you as a resident of the resort – choose from a range of indoor and outdoor pools, tone up at the fitness centre, relax in the Jacuzzi or enjoy a family barbecue in the resort gardens. With facilities for young and old at your fingertips, this resort provides an equally perfect setting for couples seeking a romantic getaway or families wanting a well-deserved vacation.
Below the main resort is the Chevron precinct with a host of shopping, dining and entertainment choices. From chic fashion boutiques to stylish restaurants, it is all available to you without even crossing the street.
HRSP manages no less than 21 luxury apartments within the Chevron resort each with two or three bedrooms. For those that relish spectacular views, nine of the three bedroom apartments are located on high floors (31st floor or above) providing spectacular vistas all along the Gold Coast beaches, through the canals and out to the hills that mark the hinterland. Also on offer are a range of two- and three-bedroom apartments on the intermediate floors (16–30) as well as five apartments on the lower floors (below level 15).
No matter which apartment you choose you will enjoy both the splendid luxury for which this resort is renowned plus the advantage of personal HRSP attention.
So what are you waiting for? Go online now to the HRSP website and choose the apartment you want for your dream Gold Coast holiday. At HRSP 'what you see is what you get.' You are in control of your holiday and not the resort  manager who often allocates your apartment only after you arrive.
And remember, many of these fine apartments have free Foxtel Premium included in the rental price but apartments with these features get snapped up quickly. So what are you waiting for? Come now or come later, but do come to the Gold Coast. You know what they say about Queensland: 'beautiful one day, perfect the next.' Nowhere is that more true than on Queensland's Gold Coast.