Introducing Esplanade (Soul), Apartment 3004
At HRSP, we manage more than 60 holiday apartments in Surfers Paradise. However, we are always looking to add new luxury hotel apartments to our portfolio. Apartment 3004 at Esplanade (Soul) is one such luxury hotel apartment, which has just come under our management.
Apartment 3004 is unlike any other hotel apartments that we currently manage. This is because it is the first apartment that we have the pleasure of offering guests at Esplanade (Soul). So, continue reading this article to find out what makes this apartment so special – you never know, you may just end up booking it for your own holiday!
1. Elegant hotel apartment accommodation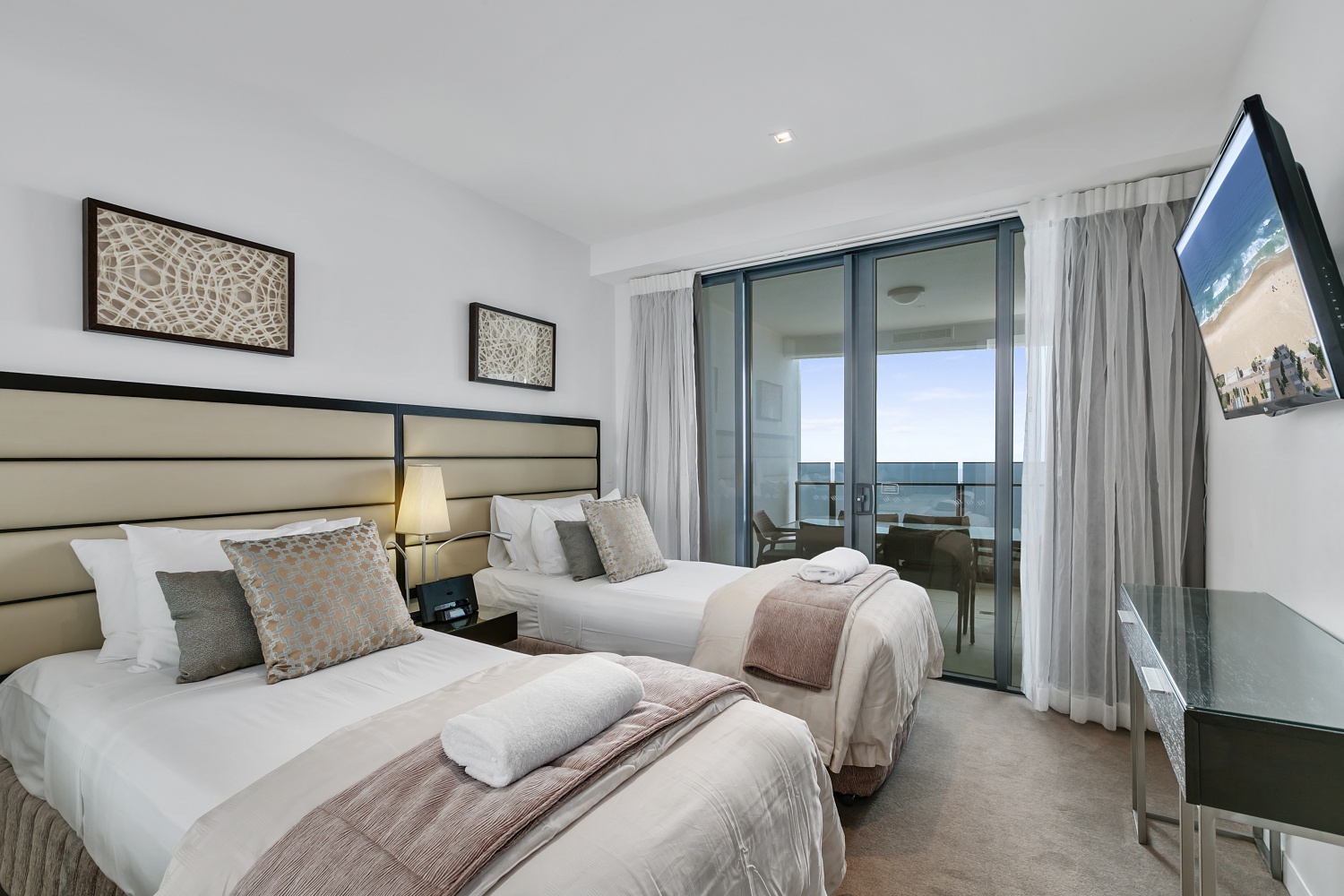 For an elegant and luxurious hotel apartment in Surfers Paradise, look no further than Apartment 3004 at Esplanade (Soul). This gorgeous 2-bedroom apartment is located on the 30th floor of Esplanade (Soul), so you can expect nothing short of spectacular views of the Pacific Ocean and beaches.
Apartment 3004 is an extremely spacious and immaculately furnished apartment. It features 2 large bedrooms, 2 bathrooms, separate dining and living areas, a private balcony and a fully equipped kitchen. The apartment also contains laundry facilities, allowing you to clean your clothes whilst on your holiday.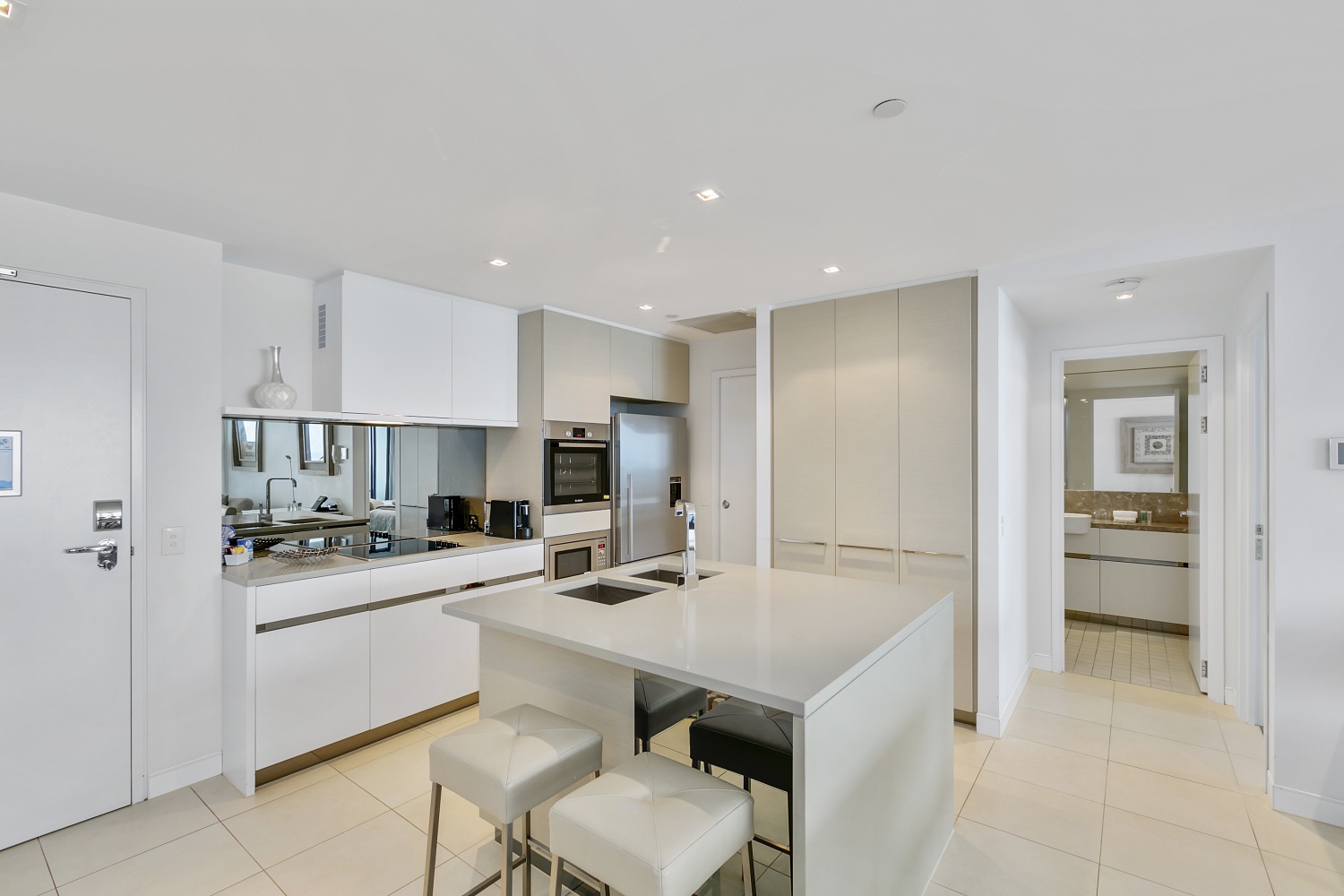 For your ultimate comfort, there is a king bed in the master bedroom and 2 single beds in the second bedroom. Both bedrooms feature floor to ceiling glass doors and offer views of Surfers Paradise beach. The master bedroom also includes a full ensuite bathroom.
Apartment 3004 also offers great entertainment facilities which won't go unnoticed. Enjoy Foxtel Premium and Wi-Fi for free throughout your stay. Two flat panel TVs, a DVD player and other entertainment systems are also featured in this luxury hotel apartment. You can even take advantage of the free undercover car parking space.
2. 5-star facilities and amenities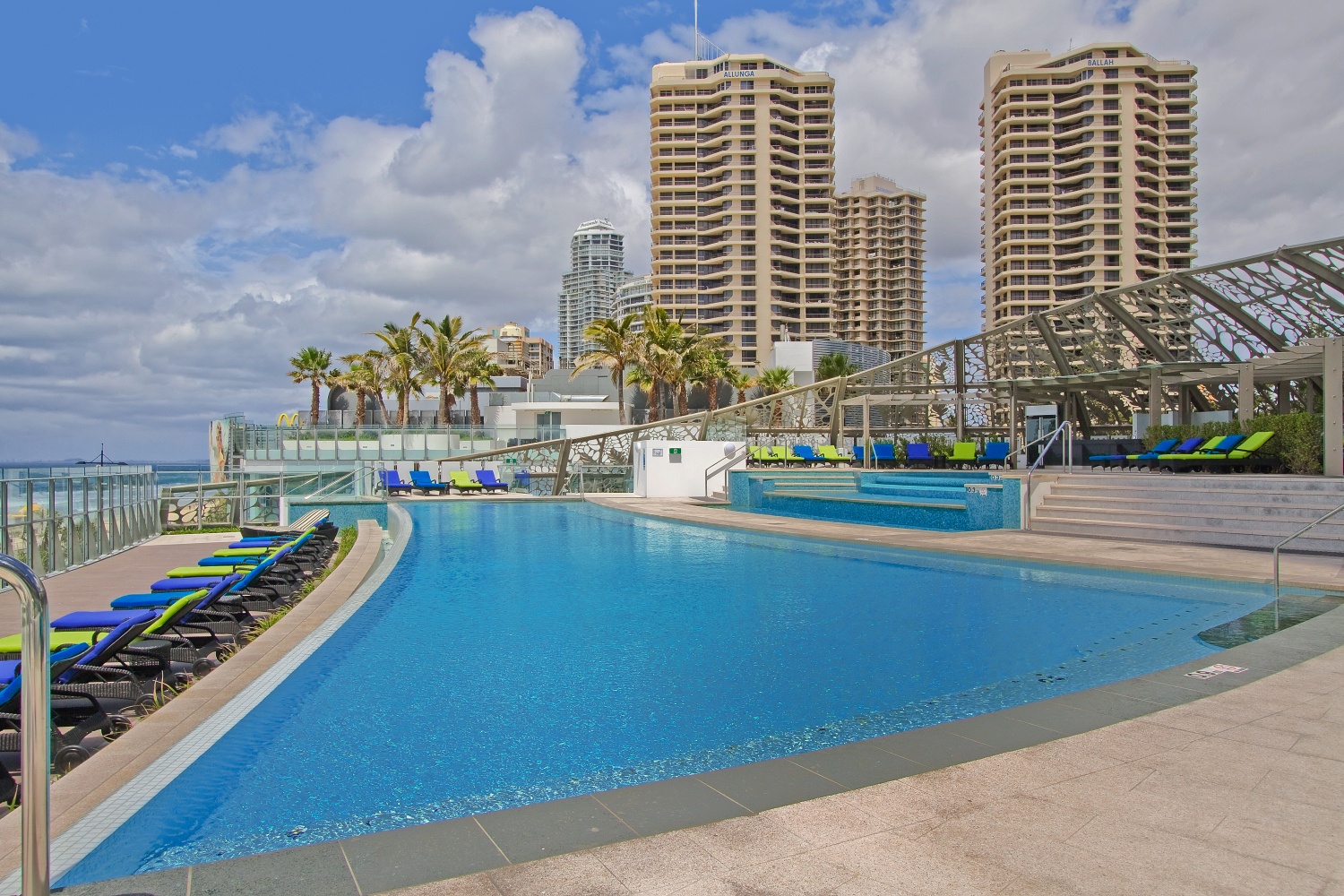 Esplanade (Soul) is co-located within one of the best 5-star hotels in Surfers Paradise. As such, when you stay at Apartment 3004 you gain access to all the 5-star facilities and amenities of the parent hotel.
The hotel features a heated indoor and outdoor pool, a spa, sauna and steam room, barbeque areas, pool terraces, a gym and an onsite bar. The hotel is also home to the famous Seaduction Restaurant & Bar, a multi-award winning hatted restaurant.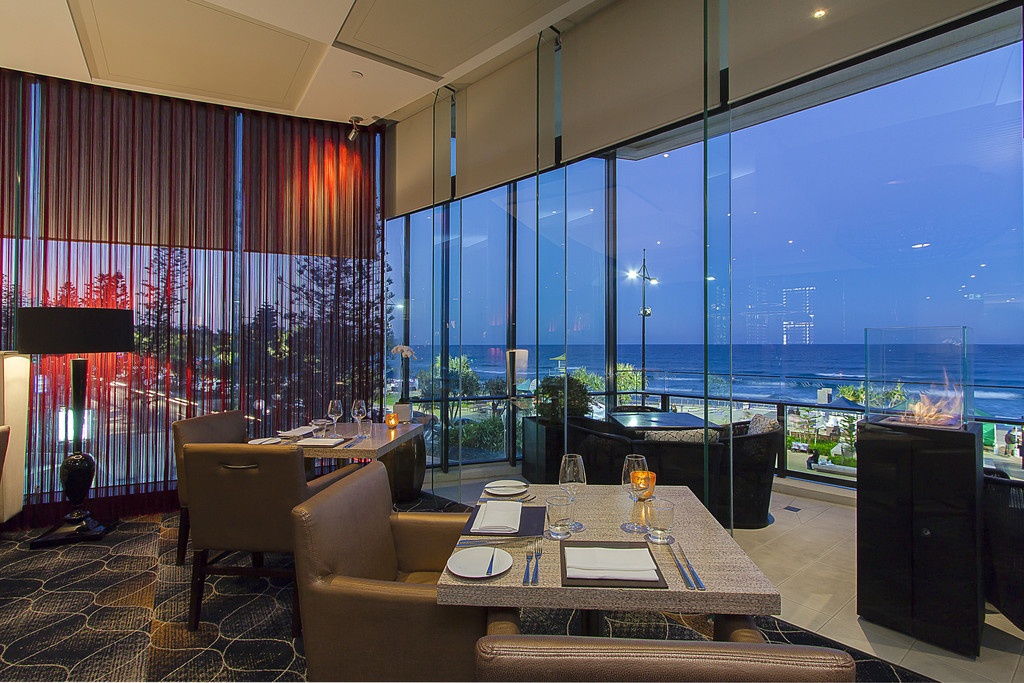 Moreover, Esplanade (Soul) boasts a fantastic location – just metres away from Surfers Paradise Beach. By staying at Apartment 3004, you'll have the best of the Gold Coast right at your footstep!
With so much on offer, you won't need much more to make your holiday a memorable one!
3. Reasonable prices
Apartment 3004 at Esplanade (Soul) may be a luxurious hotel apartment; however, being able to book this apartment for your holiday won't send you broke. It's quite the contrary.
You'll be very happy to know that Apartment 3004 is available for just $250 per night when you book through HRSP. That's just $62.50 per guest per night. You won't find better accommodation cheaper than this elsewhere in Surfers Paradise, I guarantee you.
Kindly note that the tariffs mentioned sleep up to 4 guests in the apartment. However, you can also accommodate 2 extra guests for a small surcharge fee. Simply request for 2 additional beds upon booking and they will be provided to you.
So there you have it. For a luxury hotel apartment with 5-star facilities and amenities and all at Reasonable prices, you simply cannot go past the Apartment 3004.
I hope I have convinced you that Apartment 3004 at Esplanade (Soul) is the best choice for your next holiday. If so, go ahead and make a booking with us today, you know you want to!
Simply call (07) 5539 8553 or make an online booking. We'll be happy to welcome you to this gorgeous new apartment!