Introducing Orchid Residences, Apartment 21602
Surfers Paradise is one of the hottest tourist destinations on the Gold Coast and there's good reason behind this. We've got infamous beaches, modern architecture, plenty of shopping and entertainment options and of course, world class accommodation. No wonder we're seeing a steady increase in the number of tourists, both overseas and domestic, every year.
When it comes to luxurious accommodation in Surfers Paradise at reasonable prices, I'd like to turn you towards Orchid Residences; specifically our brand-new listing, Apartment 21602 at Orchid Residences.
Continue reading this post as I explain just why Orchid Residences, Apartment 21602 is perfect for your Gold Coast holiday. Hopefully, after you've read through, you'll agree with me and consider booking this apartment for your upcoming holiday.
Spacious Holiday Apartment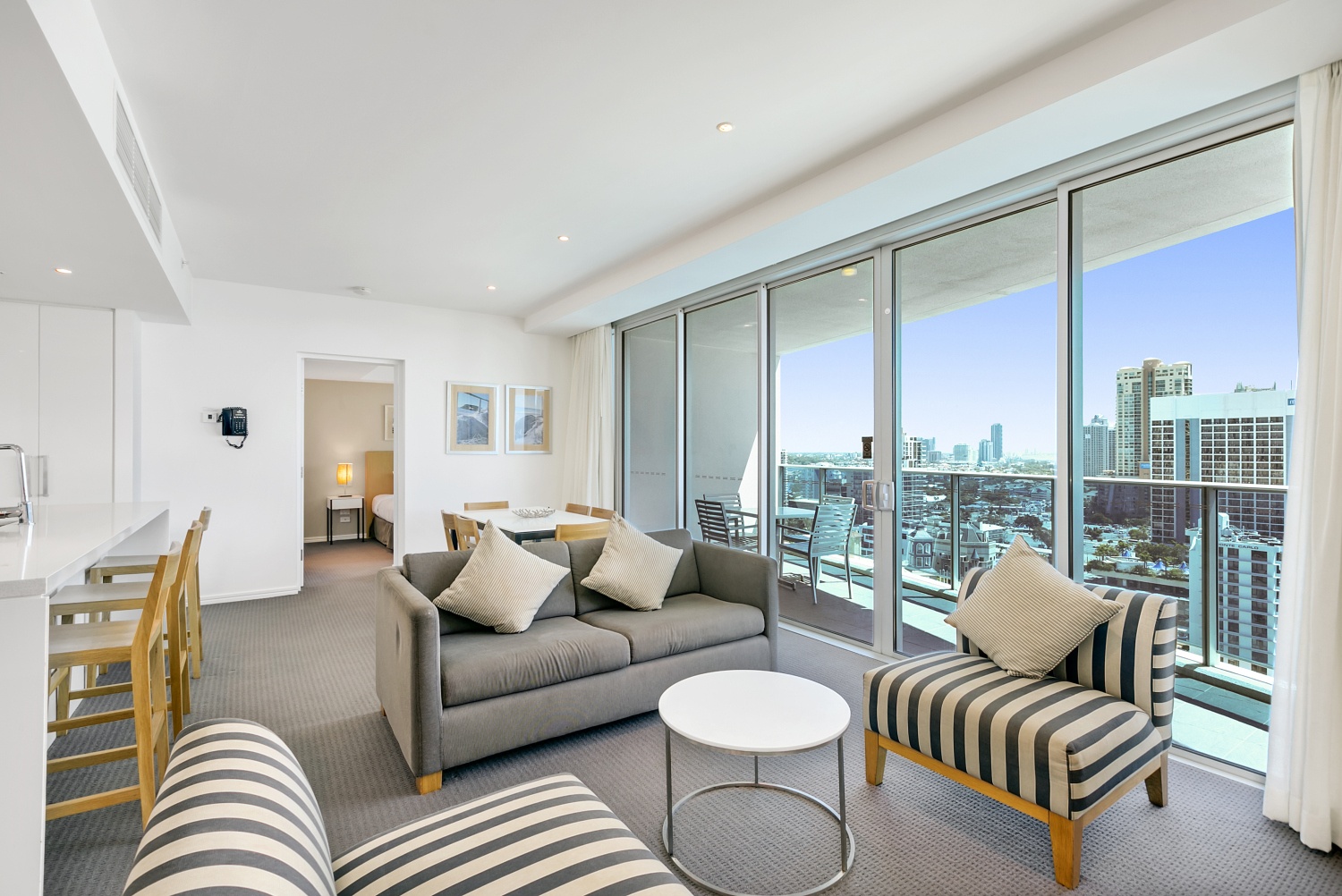 Whether you're holidaying with friends or family, spacious comfortable accommodation is a must. This is exactly what you'll get at Orchid Residences, Apartment 21602. This 2-bedroom, 2-bathroom apartment is spacious enough to sleep up to 6 guests and comes packed with all amenities.
It is located on the 16th level of Orchid Residences and offers spectacular ocean views. The apartment is fully self-contained and includes a lounge with entertainment facilities, a dining area, a fully equipped-kitchen and a sprawling balcony. Moreover, the apartment includes exquisite furnishings and modern interiors to make you feel right at home on your holiday.
Ideally Located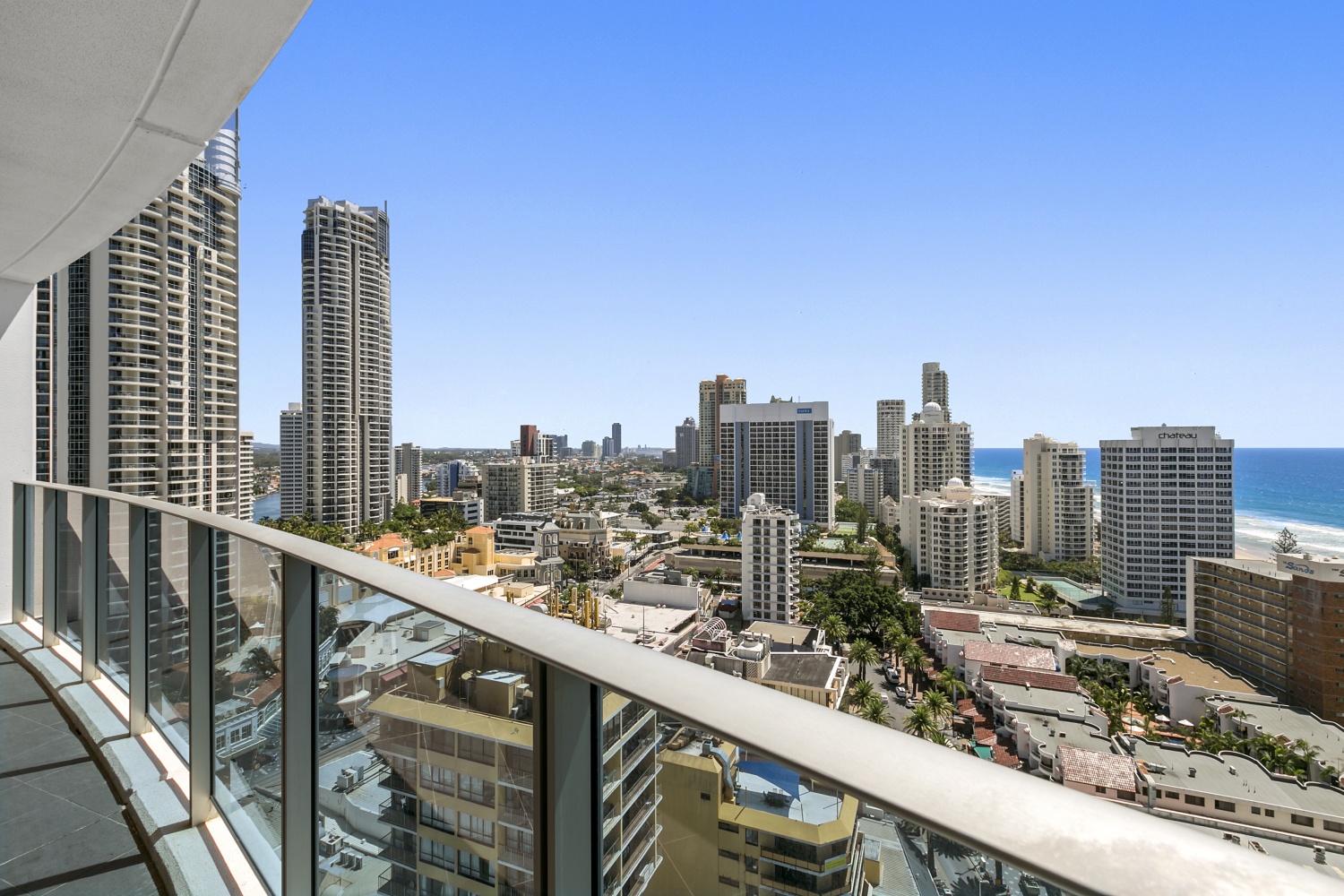 When it comes to finding accommodation for your Gold Coast holiday, you must look for something that is centrally located. Surfers Paradise is the tourist hub of the Gold Coast, so it's natural to look for accommodation in the area.
For this reason, Orchid Residences, Apartment 21602 is ideal. This holiday apartment is located on Orchid Avenue, right in the heart of Surfers Paradise. What's more is that this apartment places you very close to everything you could possibly need on your holiday. The famed Surfers Paradise beach, a variety of shopping malls, a casino and much more lie in close proximity. By staying with us, you'll have the very best of Surfers Paradise at your footsteps.
Excellent Living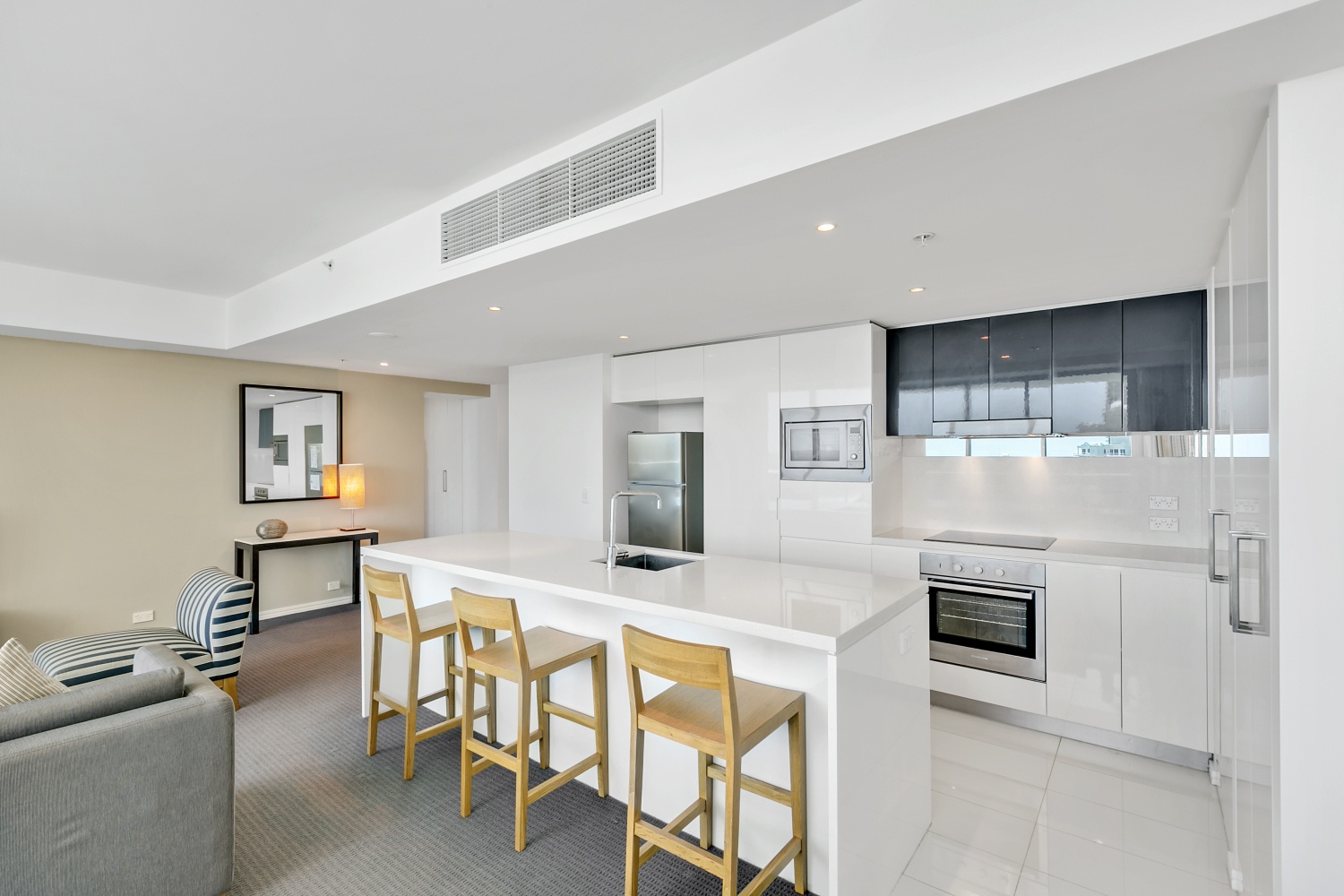 Apartment 21602 offers nothing short of world-class living. This apartment includes Foxtel Premium and unlimited Wi-Fi for free to keep everyone entertained on their holiday. There's also a spacious private balcony, which offers splendid views of Surfers Paradise and the ocean.
This apartment also includes a gourmet kitchen, where you can cook your own meals on your holiday. There's also a fully-equipped laundry and an ensuite bathroom for you to enjoy.
5-Star Hotel Luxuries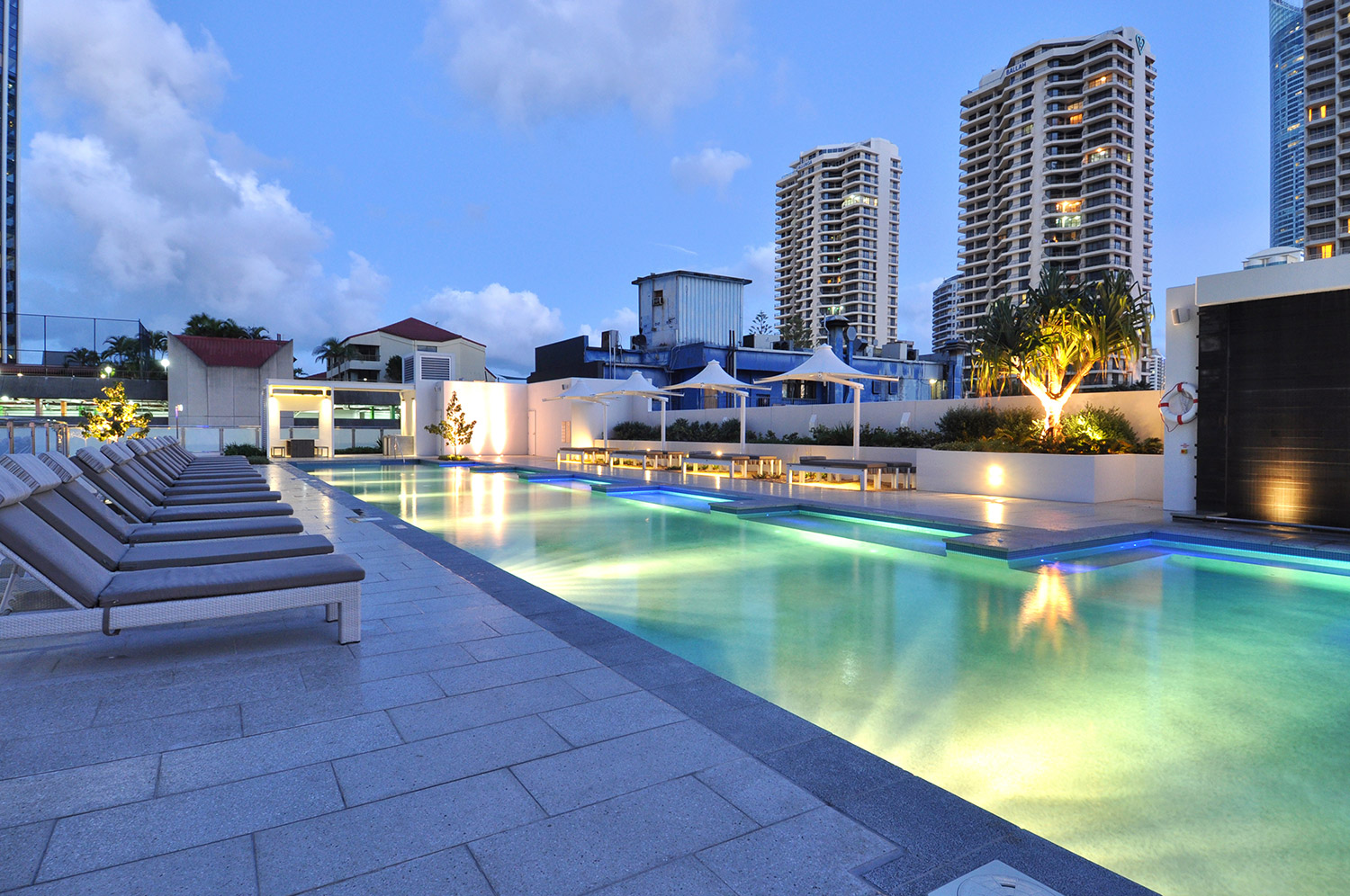 Apartment 21602 boasts of offering 5-star luxuries that you won't find elsewhere. This is because Orchid Residences is co-located within one of the newest (and most famous) 5-star hotels in Surfers Paradise. You can expect nothing short of world class luxuries and amenities at our apartment.
With heated pools, adult plunge pools with attached bars and children splash pools, everyone can have fun within the resort. Orchid Residences also includes two fitness centres, a theatre, a sauna and a spa, few award-winning restaurants and a food store. You really don't need to leave the resort premises to feel spoilt and pampered on your holiday.
Terrific Value for Money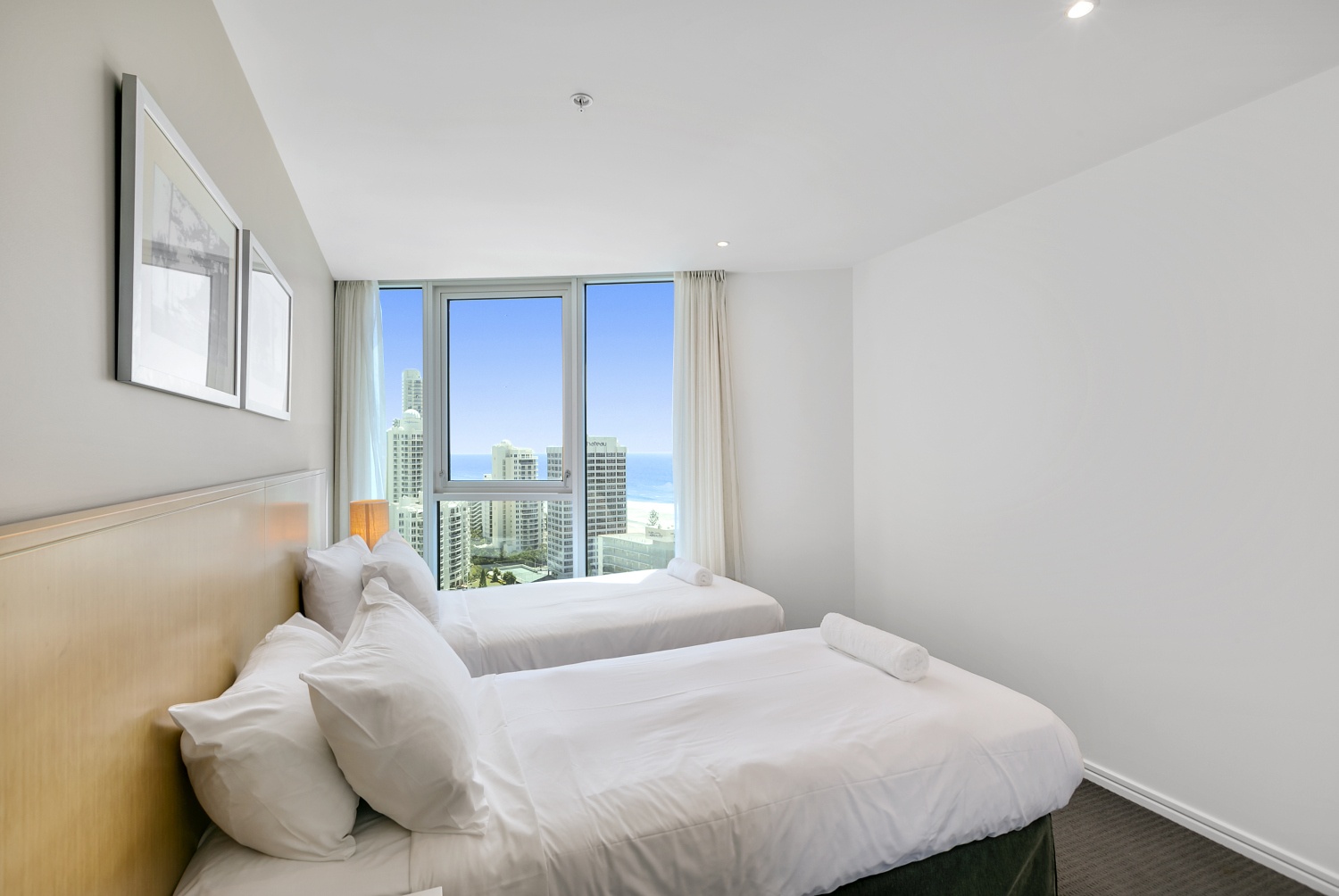 Nothing beats Apartment 21602 when it comes to value for money. This modern holiday apartment offers everything you can expect from a hotel and much more, at far lower prices. The apartment itself is spacious enough to accommodate many guests together. Moreover, by cooking your own meals and doing your own laundry, you can save on your holiday dollar further. Whether you're a family, a couple or a group of friends, we cater to everyone.
Moreover, at HRSP, we're currently offering some fantastic deals on our holiday apartments in Surfers Paradise. Visit our website listing to find out more about the latest deals on Apartment 21602!
There's simply no better time than now. Book your holiday accommodation with us at HRSP before everything gets booked out! Call us at +61 7 5539 8553 today!