Orchid Residences now available for weekend getaways
If you're planning a weekend getaway or a mid-week trip, then one of the best holiday destinations is Surfers Paradise on the Gold Coast. A tourist haven throughout the year, Surfers Paradise has something in store for everyone. Boasting of great climate all year round, golden sand beaches, thriving nightlife, great outdoor attractions, exquisite dining options and vibrant culture, Surfers Paradise is indeed the ideal holiday destination. Whether you're a family with children, a couple or a group of friends, you are sure to have a lot of fun in Surfers Paradise.
The best part about Surfers Paradise is that it has plentiful of accommodation options. When you book your accommodation through hrsp.com.au, you can choose from some of the best hotels, apartments and resorts in Surfers Paradise – all of which promise to make your holiday experience much more enjoyable. Our luxury apartments are available at surprisingly affordable, so you need not break the bank to afford a family holiday! Furthermore, we currently have a special 10% discount for our blog readers – simply enter the coupon code D10 when booking online for take advantage of this great offer.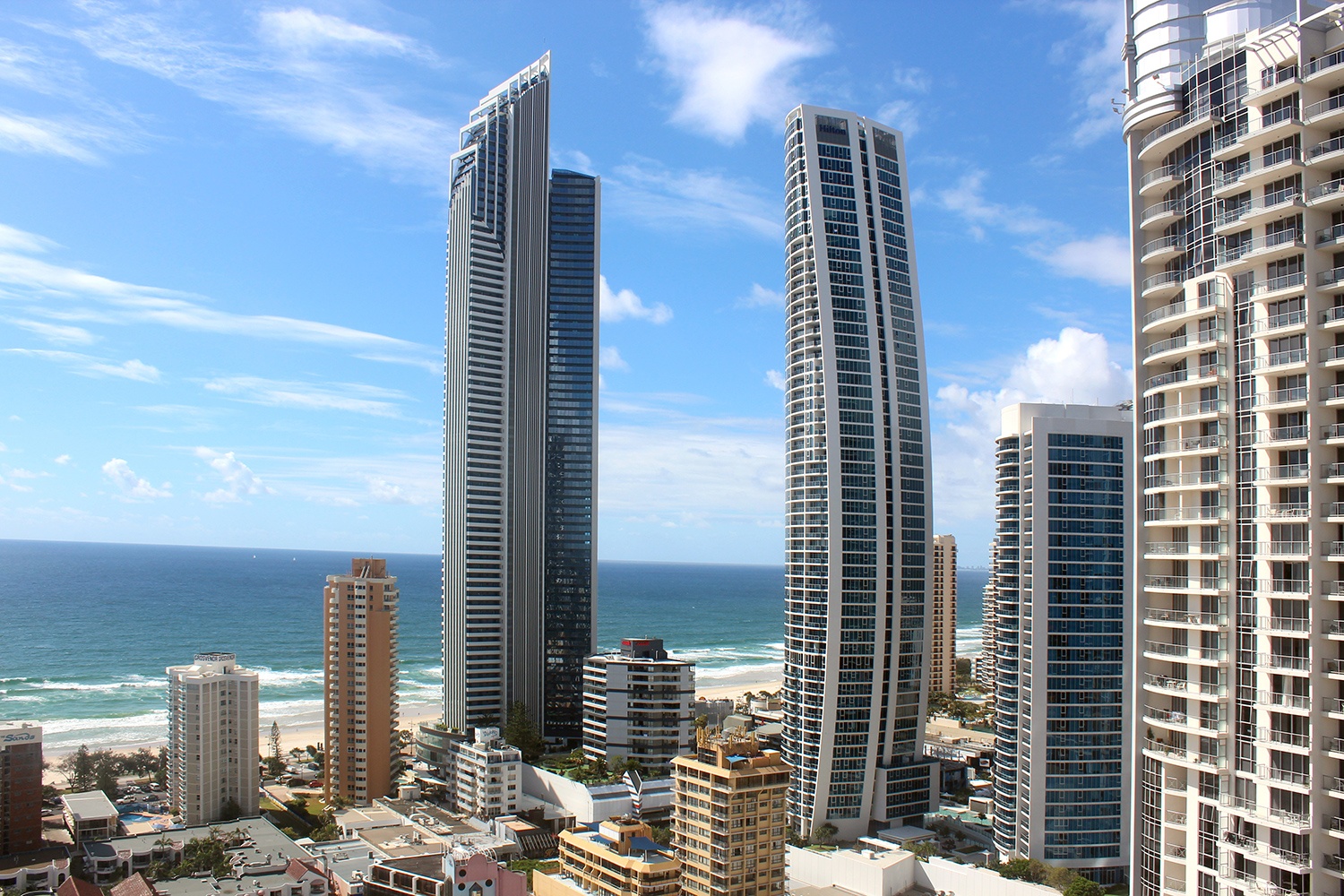 While we have a range of properties for you to choose from, we will showcase our apartments at the Orchid Residences in this article. Here's what the Orchid Residences has to offer:
A 5 star facility
Orchid Residences is co-located within one of the best 5 star hotels in Surfers Paradise. Should you choose to stay at this hotel, you can expect nothing but the best in Gold Coast accommodation. Our apartments are luxurious, elegant and furnished with modern interiors. Moreover, they are incredibly spacious and are packed with all the facilities that you may need on your holiday – complete with entertainment, a gourmet kitchen and separate dining.
As an Orchid Residence guest, you can also enjoy all the facilities provided by the hotel itself. These include a gymnasium, a spa and a sauna, indoor and outdoor swimming pools, a games room, a private theaterette and some fine bars and restaurants. You'll have a great time on your Surfers Paradise holiday without even stepping a foot outside the hotel!
Prime location
Orchid Residences is located on Orchid Avenue in the heart of Surfers Paradise. It lies close to all the major tourist attractions in the area including Surfers Paradise Beach. You'll also be minutes away from the Esplanade, the night markets, the best restaurants, bars and clubs in the region. Best of all, by booking your Gold Coast accommodation at this hotel, you'll be in walking distance to most destinations in Surfers Paradise.
Quality holiday apartments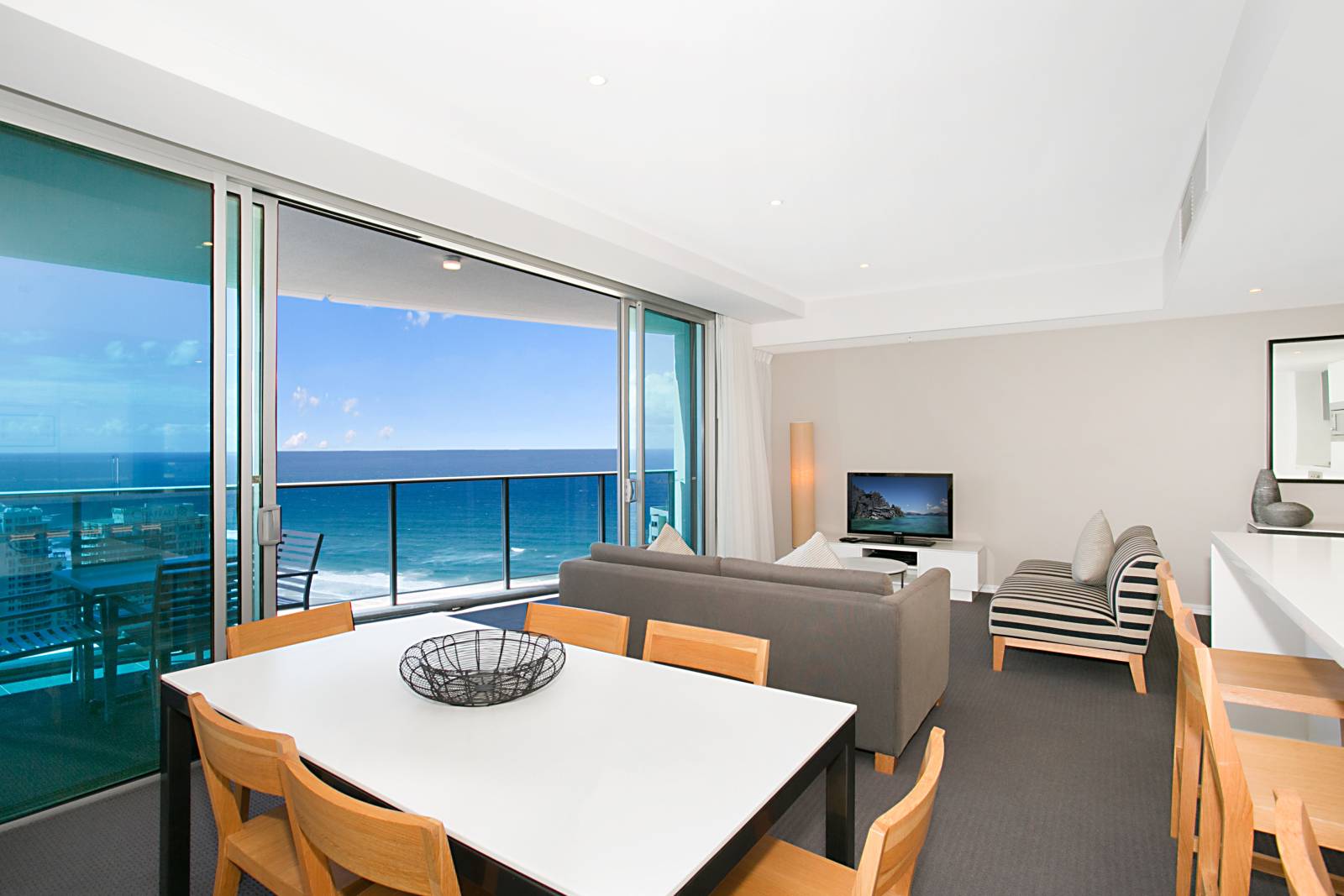 The apartments that we manage at the Orchid Residences are luxurious to say the least. They offer you stunning views of the Gold Coast hinterlands and the beaches of Surfers Paradise. Despite being located smack bang in the middle of all the action, the apartments offer a relaxing and comfortable atmosphere to live in. With free Wi-Fi, Foxtel connectivity and many other facilities, you will experience the convenience of living at home even on your holiday.
The best part about Orchid Residences is that this 5 star luxury doesn't have a 5 star price tag. Starting from just $200 per night, you and your friends or family can enjoy staying in one of our 2 bedroom apartments. If you're a larger group, then you can book our 3 bedroom apartments for prices as low as $295 per night. To save even more, you can accommodate extra guests by paying a small surcharge fee and we'll provide you with additional rollaway beds.
With so much on offer, you really needn't look for Gold Coast accommodation elsewhere – Orchid Residences in Surfers Paradise is the place to be! So go ahead and make use of our special 2 nights offer. We can bet that you'll want to stay longer at our holiday apartments!
To make a booking at the Orchid Residences, simply get in touch with us at HRSP, or take advantage of our 10% discount and book online. We'll be happy to make you a booking at one of the finest resorts in Surfers Paradise.