2017 SIPFest (Shorts in Paradise Festival)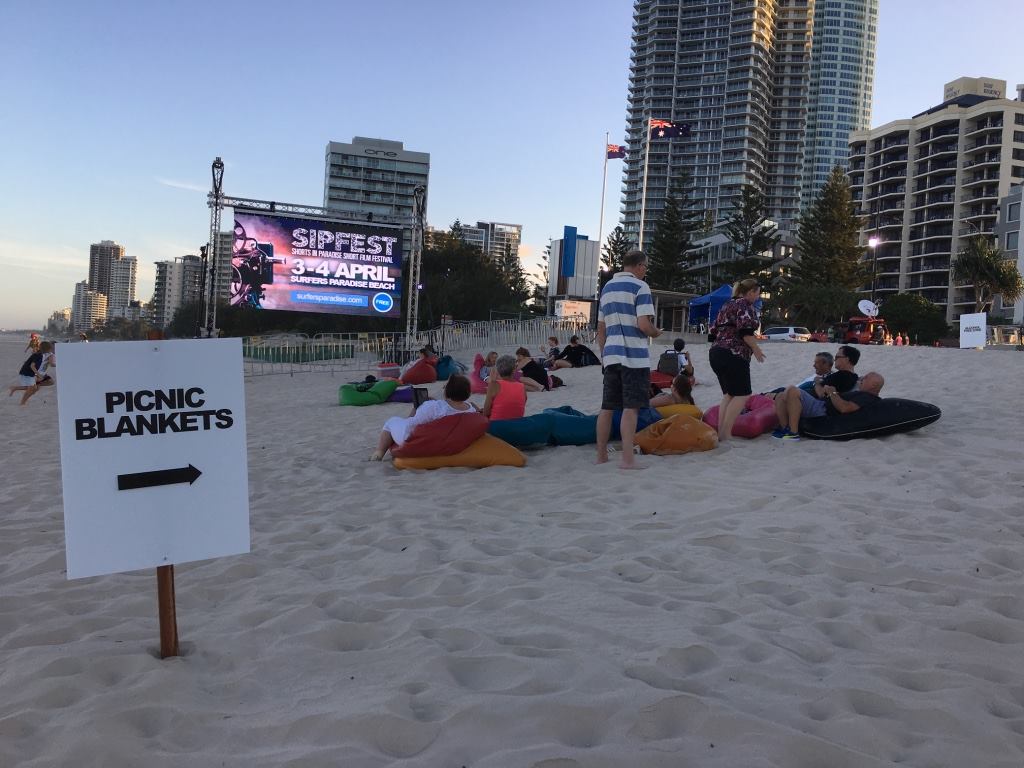 The Gold Coast hosts many free events throughout the year. One such event is SIPFest, or the Shorts in Paradise Festival.
SIPFest is part of the Gold Coast Film Festival and attracts locals and tourists alike. It showcases the best short films from emerging Australian filmmakers on the iconic Surfers Paradise Beach. And with $10,000 in prize money up for grabs you're sure to see some amazing entries.
As a spectator, not only can you enjoy a unique movie experience from Surfers Paradise beach, but you can also vote for your favourite films in the People's Choice Award category.
When: SIPFest 2017 runs from April 9-10, 2017.
Where: It takes place on Surfers Paradise Beach.
Website: www.gcfilmfestival.com/sipfest/
If SIPFest coincides with your Gold Coast holiday, be sure to attend a screening. If you have not yet book accommodation in Surfers Paradise, then consider one of the luxury apartments HRSP has to offer. We have over 60 apartments located within walking distance to Surfers Paradise Beach. So, you'll have no problems attending this great festival should you choose to book with us.
What are you waiting for? Book accommodation in Surfers Paradise with us today!