4 Reasons to Visit the Gold Coast in March
The Gold Coast is a great holiday destination all year round. However, if you are planning to head to the Gold Coast in 2017, then the month of March is a great time to plan your visit.
March marks the beginning of autumn and there is plenty to see and do on the Gold Coast during this month. So, continue reading as I list 4 reasons to visit the Gold Coast in March.
1. It's the first month of autumn
March marks the beginning of autumn and it brings along sublime weather to the Gold Coast. The weather is warm, but is cooler than the summer months. Also, March is not too humid, making it the perfect time to visit the Gold Coast for a holiday.
The average temperatures range from 19°C to 27°C, which is perfect holiday weather. The average sea temperature is a warm 23°C. With such lovely weather, it's no wonder so many tourists and locals hit the beaches in March.
2. There are heaps of great events on the Gold Coast in March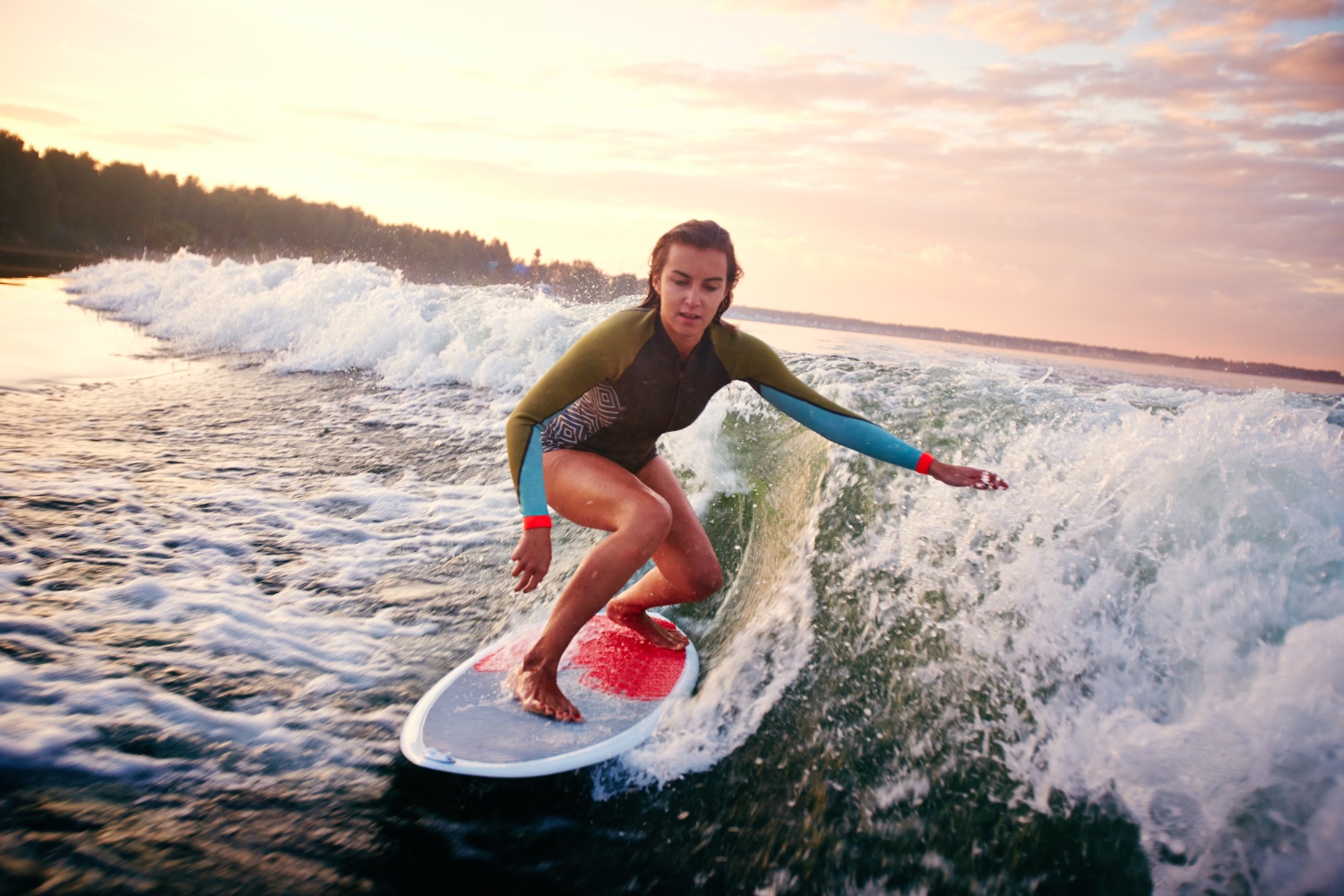 Should you choose March for your Gold Coast holiday, you have heaps of great events to look forward to.
The Gold Coast plays host to two international surf carnivals in March – Roxy Pro for women and Quicksilver Pro for men. There's also the Australia Longboard Surfing Competition and the Bleach* festival, which are held later in the month.
Along with these surfing events, several other events are also held on the Gold Coast in March. These include Cooly Classic Ocean Swim, XXXX Round Crab Island Power Boat Race, Sanctuary Cove Ladies Golf Classic, ARL/NRL Masters Carnival, International Women's Day, St. Patrick's Day and Clean Up Australia Day. All these events offer a unique experience for both locals as well as holidaymakers.
Apart from these annual events, you can also enjoy the markets, shows and other events that take place on the Gold Coast in March. Live shows are held at Jupiter's Hotel & Casino and horse racing takes place at the Gold Coast Turf Club. There are also the local Gold Coast markets where you can pick up some great souvenirs.
With so much happening, March is an action-packed month on the Gold Coast.
3. It's almost Easter – the perfect time to get in a short family holiday
The Easter school holidays start April 1st. This makes March the perfect time to get in a family holiday ahead of the April school holiday madness.
Outside the local school holidays, you'll experience smaller crowds and shorter queues at all Gold Coast theme parks and attractions. You'll also be able to take advantage of cheaper accommodation rates!
If you can take time off work, then I highly recommend that you consider taking your holiday in March and not April.
4. It's a great time to book last minute accommodation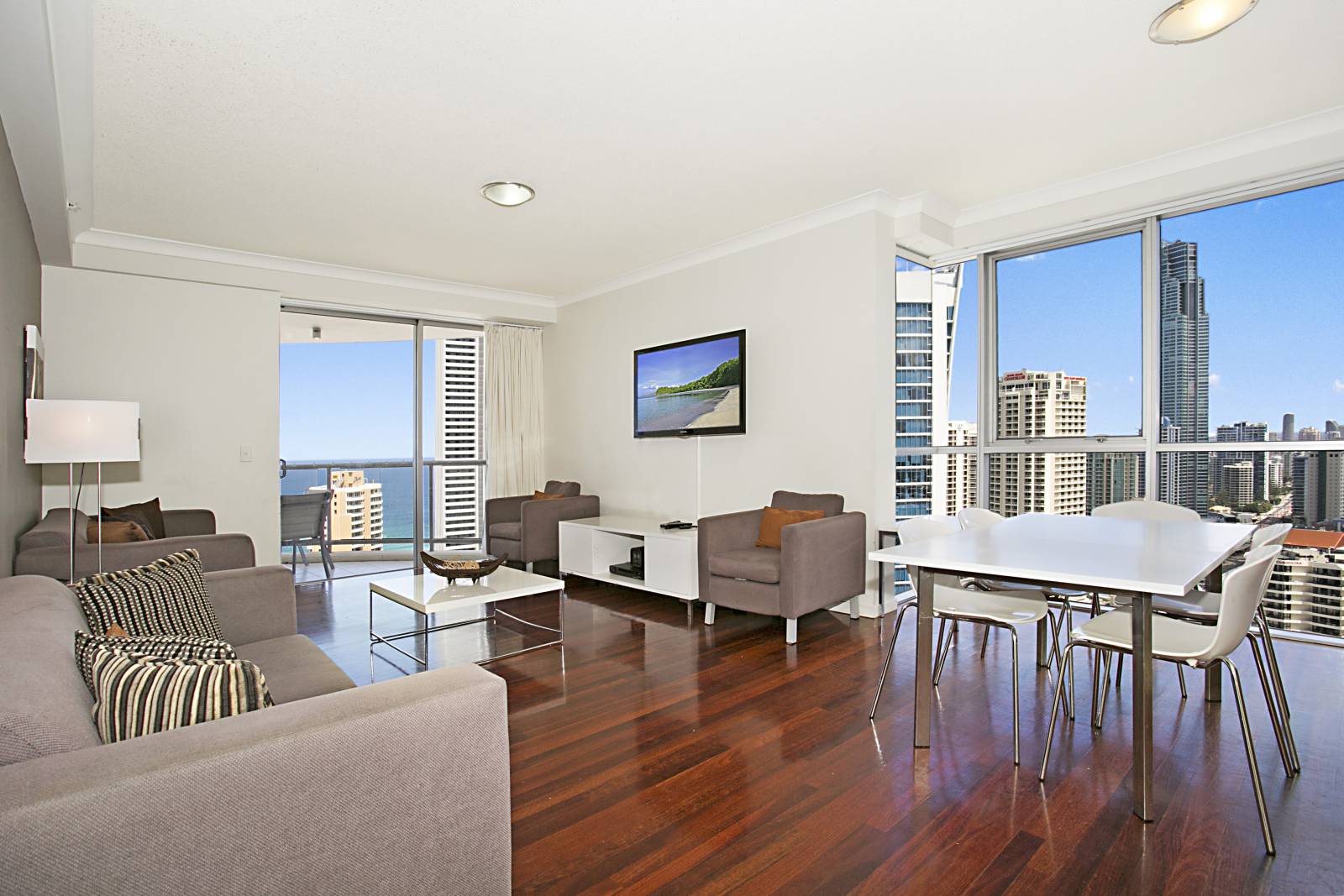 If you're unable to take a family holiday before the Easter holidays begin, then March is your last chance to book last minute Easter accommodation before it is all booked out.
While there is plenty of accommodation on the Gold Coast, you'll want to look for affordable accommodation that is close to all the attractions. Fortunately, HRSPs offers you just this!
HRSP offers luxury holiday apartments in the best hotels and apartments in Surfers Paradise. For your upcoming Gold Coast holiday, I recommend you to consider Chevron Renaissance.
Located in the heart of Surfers Paradise, Chevron Renaissance is an award winning, AAA rated resort that is absolutely perfect for families and ground of friends looking for affordable Gold Coast accommodation.  We have over 20 two and three bedroom apartments available for as little as $200 per night. What could be better? Enjoy cheap accommodation just metres from the beach, restaurants, cafes, nightclubs and attractions thanks to HRSP.
To make a booking, call (07) 5539 8553. We'll be more than happy to make you a reservation.