Byron Bay – come and sample the laid-back lifestyle of this historic town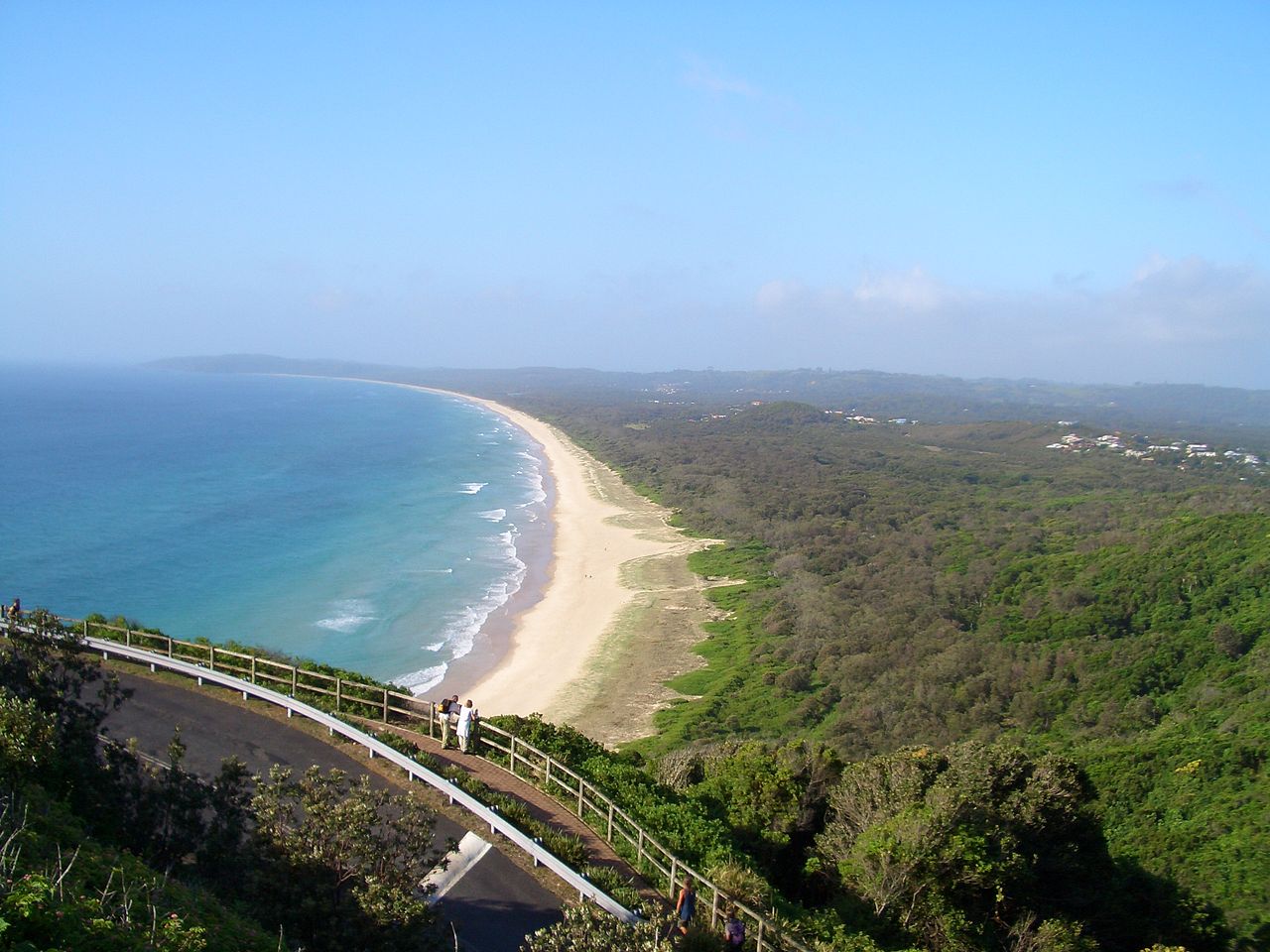 If you bring or hire a car during your visit to the Gold Coast you will be able to explore some of the magnificent surrounding countryside. Byron Bay, just across the border in New South Wales lies just 93km south of Surfers Paradise and if you take the Pacific Motorway you can reach your destination in under an hour and a half. But why hurry? There is much to see and do along the way and you can easily make a complete day trip and still be left with things to see.
But let's start with Byron Bay itself. It's the town at Australia's most easterly point — 153° 39' East. With average summer temperatures ranging from 21C–28C and winter temperatures of 15C–21C, you can enjoy outdoor activities throughout the year. With a population of around 9,000 people, it seems larger because of the numerous visitors and backpackers that make a beeline for the town.
Cape Byron was named by Captain Cook in 1770. The village of Cavvanbah was established on the foreshore in 1885 and became known as Byron Bay in 1894 when the railway reached the town. In the early days it was a workingman's town. First, it was the timber industry then dairy and at one time had the largest butter factory in the southern hemisphere. In the thirties, emphasis turned to sand mining. Only in more recent years has it become a playground for the wealthy, for tourists and for backpackers.
Byron Bay first came under real notice following the 1973 Nimbin Aquarius Music Festival when thousands of students descended on the small Nimbin dairy village for their alternative lifestyle festival. Centred in a beautiful area and surrounded by rainforests, Nimbin became a haven for those seeking an alternative lifestyle.
Byron Bay is the closest seaside town to Nimbin and became another favoured destination for backpackers and those seeking to escape from the city. Today, Byron Bay is home to many celebrities as well as those seeking an idyllic and laid-back place to live far away from the city crowds. But they don't have it all their own way. Nowadays, Byron Bay streets are packed with holidaymakers, day-trippers as well as backpackers and surfers keen to enjoy the lifestyle offered by this town.
Byron Bay is ideal for a day visit. There is much to see and do. From hot air ballooning, skydiving, whale watching to simply exploring the town. One place you should make a beeline for if visiting is the lighthouse. There is plenty of car parking, a small museum within the lighthouse, café and, of course, beautiful walks at the most easterly edge of Australia. Byron Bay has plenty of beautiful restaurants where you can enjoy an idyllic lunch or stay for dinner!
If you have time you can enjoy even more spectacular scenery by heading back to Surfers Paradise along the Tweed Coast Road. Take the Pacific Highway back towards Brisbane and travel on the highway for 17km before taking the Tweed Valley Way towards Wooyung and then to Pottsville. Stop in Pottsville for a coffee if you wish or travel on towards Hastings Point and Cabarita Beach. After Cabarita, you can return to the Pacific Highway (M1) or if you have the time, follow the coast road through Kingscliff and return to the highway at Chinderah.
If you want to enjoy a fabulous day out and enjoy all the region has to offer, the Tweed Coast makes for a perfect outing and you may well discover your own secret spots that make you want to return again and again.