4 Gold Coast markets to visit this December
If you're heading to the Gold Coast for a holiday this December, then you must visit some of the local markets. You can expect to find everything ranging from local produce to arts and craft and fashion.
These Gold Coast markets are incredibly popular and are the perfect place to pick up all your Christmas groceries. You might even find some unique Christmas gifts too.
The Organic Gold Coast Farmers Market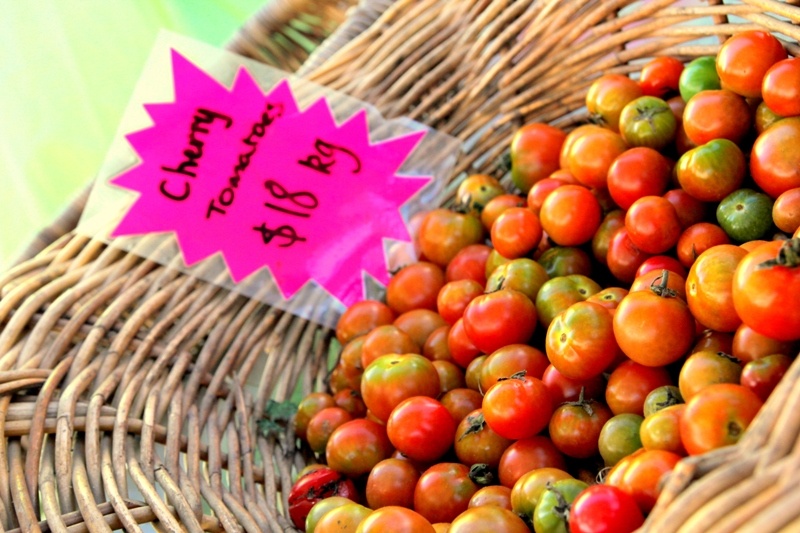 Whether health conscious or not, I highly recommend that you drop by the Organic Gold Coast Farmers Market. Here, you'll find the freshest and most nutritious produce offered by local organic growers. Apart from local organic produce, you'll also witness many natural health practices and environmental activities.
The Organic Farmers Market will be held every Sunday in December from 6:00am-11:30am at the Miami State High School.
Carrara Markets
Carrara Market is well-known for being Australia's largest weekend marketplace. With over 400 stalls spread out across 10 acres of land, it is visited by locals and tourists alike. You can expect to find just about everything; local produce, arts and crafts, fashion and accessories, homewares and much more. This is a very family-friendly market so make sure to take your family along!
The Carrara Market or open every weekend of December and are located on Gooding Road in Carrara.
Broadbeach Art & Craft Markets
I highly recommend you visit the Broadbeach Art & Craft Markets in December. These beachfront markets are a haven for art and craft lovers. You're sure to find plenty of souvenirs and you might even find some unique Christmas gifts.
The Broadbeach Art & Craft Markets are on the first and third Sunday of December from 8:00am-2:00pm at Kurrawa Park in Broadbeach, just a couple of tram stations from our accommodation in Surfers Paradise.
The Village Markets
The Village Markets is known to be the best boutique market on the Gold Coast. Featuring over 100 stalls, you'll find plenty of art, creative and fashion stalls. There are also food trucks, gourmet eats and live music to keep you entertained while you're walking around.
The Village Markets are held at Burleigh Heads State School from 8:30am-1:00pm on the 4th, 11th and 18th of December.
If you're looking for something to do on the weekend this December, I recommend that you visit these markets – you will not regret it. Also, choose to stay with us at HRSP and you'll be centrally located to all. If you haven't done so yet, book your Gold Coast accommodation with us today!