Step back in time at the Best-of-all Lookout
Explore the Gold Coast Hinterland
Our recent blog on exploring the Gold Coast Hinterland took us first to Purling Brook Falls; drive a little further along the main, about 3km, and you can turn off along Repeater Station Road, to one of the best spots in the Hinterland, the aptly-named Best of all Lookout. From the turn off it's a five-minute drive to the car park near to the lookout.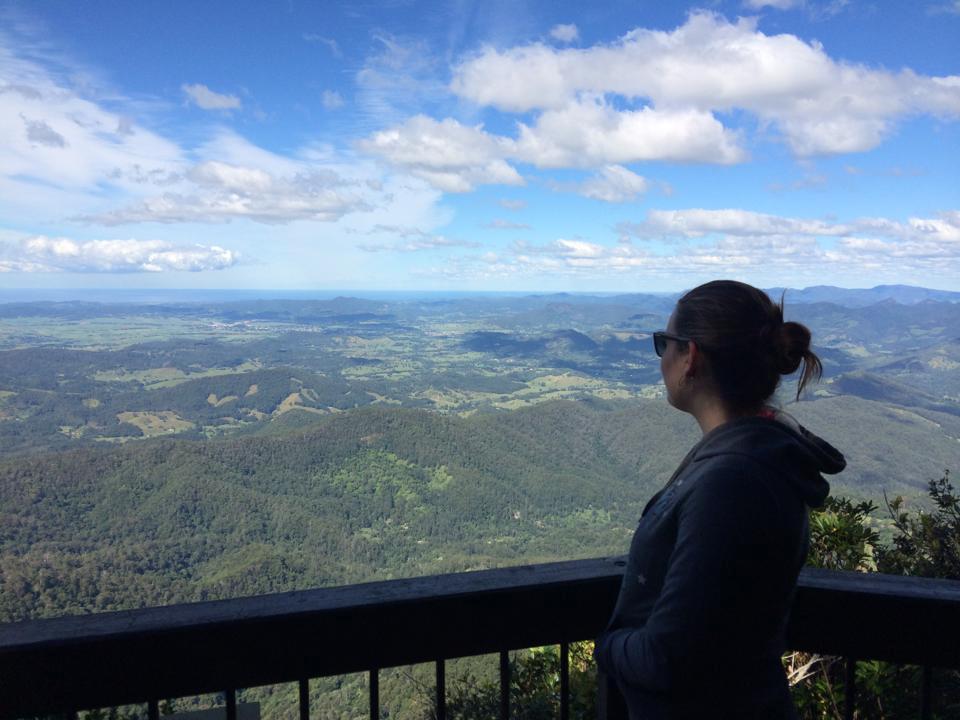 This is where your adventure begins. It's an easy walk along a sealed path to the Lookout. As you walk through ancient rainforest, you pass through scrubland that has remained unchanged for thousands of years. Look out on the left for the two thousand year old Antarctic Beech trees – a magnificent forest that dominate the landscape. Scrub turkeys and other native animals abound and will scurry across the path and into the push in front of you while you walk.
The cliff face on which the lookout platform is perched forms part of the border between Queensland and New South Wales and is part of an ancient caldera. On a clear day you obtain a magnificent panoramic view out to Mount Warning, the Pacific Ocean, Byron Bay and across to Coolangatta at the southern tip of the Gold Coast.
This is certainly the place for a camera and you may want to pack a telephone lens to capture all the amazing sights.
After your visit to the Lookout, you may want to take in some of the other sights to be seen in an around Springbrook. There is so much to see and do in these national parks that form part of the Gondwana Rainforests of Australia's World Heritage Area. In fact, you are right in the middle of the world's most extensive subtropical rainforest! Few places on earth contain so many plants and animals that remain largely unchanged from their ancestors of 100 millions of years ago. Linger in the area to get the feeling of ancient Australia.
When you are done exploring, drive back along Repeater Station Road (you can only go back, there is no way forward) and when you get to the T-junction, instead of turning left to retrace your steps back to Purling Brook Falls, take a right turn towards Canyon Lookout – where more spectacular scenery is to be found. A little further along the road and you will find the Tallanbana Picnic Area, an ideal spot among the trees for a family picnic. Find a table or spread out with a blanket on the grass and take in the fresh mountain air and the sounds of the birds in the treetop canopy. Remind yourself that everything around you has links to Australia of ancient times.
This region is the Gold Coast's hidden asset. Locals know about it well, but sadly, few visitors get to explore Springbrook and all it has to offer. So while you are holidaying on the Coast, give the family a day doing something different in Springbrook National Park. It will be a fun day and you too may proclaim the lookout trip was "best of all.'