Dollar Stretches – Best Cheap Eats on the Gold Coast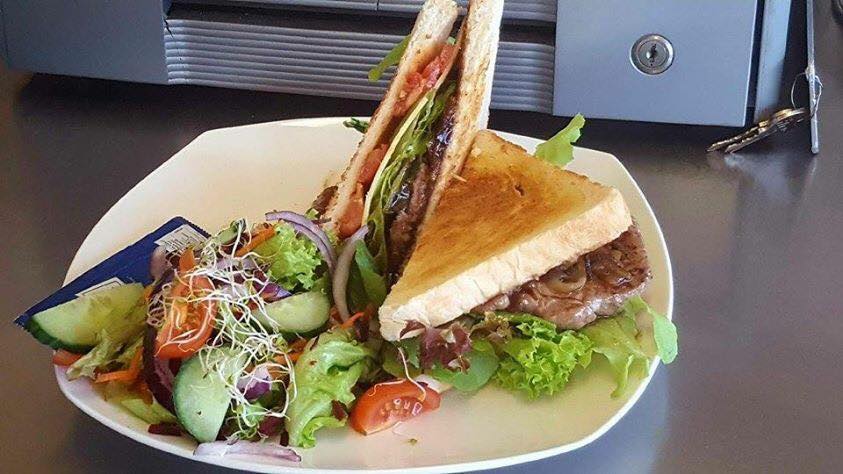 A Gold Coast family holiday can be everything that you wish for. With lots of activities, great tourist destinations and lots of eating options, you're sure in for a great holiday. However, if you're not careful about how you spend your holiday dollar; a holiday can become a very expensive exercise.
But there's no need to worry – the Gold Coast has many cheap eating options. You can get a great feed at a handful of Gold Coast restaurants without worrying about emptying your pockets. Or for the extreme budget conscious, consider booking one of our self-contained apartments. This way, you won't have to dine out for every meal!
Without further ado, here are 5 of the best cheap eats on the Gold Coast.
1. Apres Surf
Few restaurants on the Gold Coast can trump Apres Surf when it comes to cheap eating options. Emulating the famous Canadian ski slope bars, this eatery serves affordable food to people in Mermaid beach. $5 cheeseburgers, $1 dumplings, $10 pho, $10 nachos and $15 parmi and beer are some must-haves at this restaurant.
Find Apres Surf at 2376 Gold Coast Hwy, Mermaid Beach
2. Wahoo's
Wahoo's Fish Tacos is a restaurant dedicated to helping locals and tourists keep their bellies full on a budget. A bowl of chips will cost you just $3, while three tacos will cost you just $10 here. This eatery is great for hungry people who need to catch a bite after a surfing session.
Find Wahoo's Fish Tacos at 2711 Gold Coast Hwy, Broadbeach and 2/1726 Gold Coast Hwy, Burleigh Heads
3. JFX
JFX is one gem of a restaurant which offers authentic and cheap Japanese cuisine. Boasting of a wide menu with over 50 items to choose from, this restaurant provides value for money meals. Even wholesome pot rice and noodles will cost you under $11 at this restaurant. Popular with students, corporates, locals and tourists, you're welcome to eat or take meals away from this restaurant.
Find JFX at b5/56 Scarborough St, Southport
4. Govinda's
The vegetarian restaurant, Govinda's is difficult to beat when it comes to cheap and filling meals. Featuring an all-you-can-eat buffet for just $14.90, this eatery is frequented by vegans and non-vegans alike. Try out the curries, salads, drinks and desserts at Govinda's – it's even cheaper than making a meal at home!
If you're booking your Gold Coast accommodation with HRSP, Govinda's Surfers Paradise will be your closest option.
Find Govinda's at 20 James St Burleigh Heads and 3120 Surfers Paradise Blvd, Surfers Paradise.
5. Caffe Chino
Caffe Chino at Nerang offers a winning combination of home cooked food, great value and personalised service. Try bacon, egg roll and coffee for just $11, or have a jacket potato meal for just $6.50 here. Specials keep changing on a seasonal basis and this café is an absolute hit with locals. The café's good food, great value and lovely service is difficult to beat.
Find Caffe Chino at 3/18 Ferry St, Nerang
To help further stretch your holiday dollar, book a self-contained apartment with HRSP.com.au. We offer very affordable apartments that sleep up to 6 guests from as little as $200 per night. That's under $35 per person per night! Simply drop us a mail at [email protected] or call us at (07) 5539 8553 to book your apartment today!