Explore the Gold Coast's Street Food Markets
Have you ever wondered where Gold Coast locals go to hang out and catch up with mates? It's the new trend of street food markets that seem to be the "in" place to grab a cheap bite to eat, listen to live music and unwind with friends.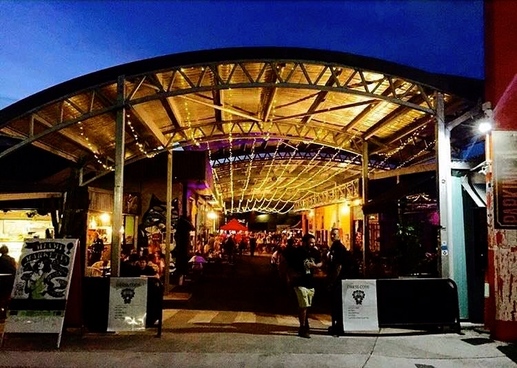 On the Gold Coast, you have two popular night food markets to explore.
Miami Market is the pioneer food market on the Gold Coast. Located in Miami, this fun market is popular for presenting cuisines from different parts of world, local wines and beer, concerts and live music. It has a designated hall for savory desserts to satisfy your sugar craving with traditional gelato, macaroon, cupcakes and gluten free donuts. This market houses its own Cafe, known for serving locally brewed beer, specialty wines and variety of cocktails. It's a pleasant and a sociable venue to visit and cops a huge crowd on a Friday and Saturday night.
Night Quarter, located in Helensvale, is the newest food market on the Gold Coast. A diverse small street market, it features a variety of small restaurants serving about 120 kinds of food delicacies from around the world. Tapas Street is famous for Italy and Spain inspired backdrops and cuisines that can be enjoyed with craft beer at mini restaurants. Hawker Street replicates the Singaporean hawker markets that offer variety of food from across globe. The Paddock is a perfect entertainment ground with music events and concerts by local artists for you to enjoy your food along with some music and fun.
Break away from your Surfers Paradise holiday accommodation to explore the real Gold Coast. Relish the foods at these local street food markets to get a true feel for the local Gold Coast lifestyle.
Related Topics