Gold Coast Theme Park Overview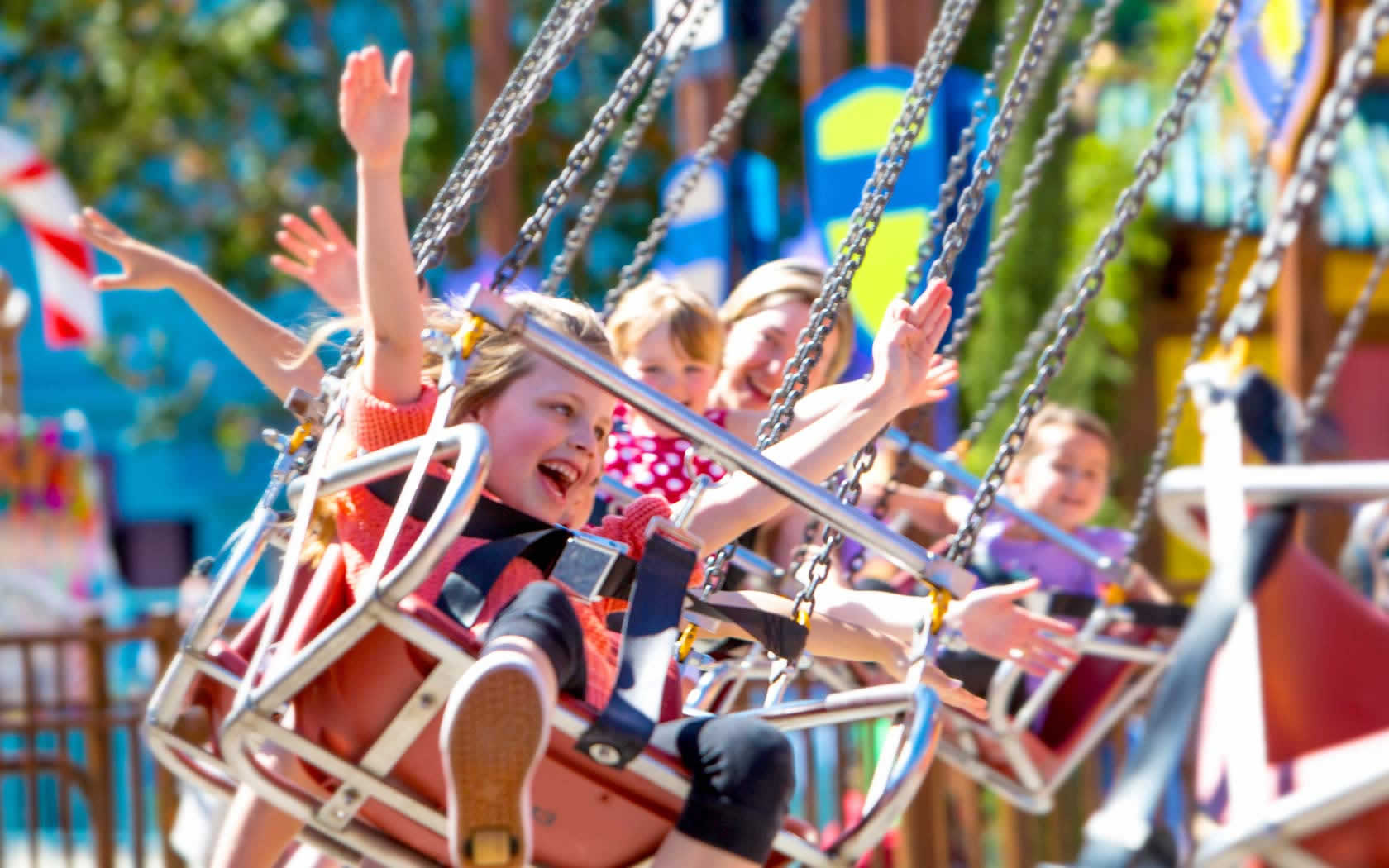 The Gold Coast is a hive of activity and it offers many outdoor attractions for tourists and locals to enjoy. Theme parks are a major attraction, thanks to the Gold Coast's brilliant weather. While theme parks are incredibly popular during the holidays, they remain to be popular throughout the year.
Here are the top 5 theme parks on the Gold Coast. Make sure to add them to your holiday itinerary.
Dreamworld
Dreamworld is one of the largest theme parks on the Gold Coast. While it is well-known for its thrilling rides and attractions, it is also famous for its tiger attraction, where you can see both Bengal and Sumatran tigers at play. Dreamworld offers single day tickets or multi-day passes.
Whitewater World
Whitewater World is one of three water theme parks on the Gold Coast. With many rides being upgraded, this theme park is an all-year-round attraction. Make sure to drop by Whitewater World for thrilling rides, slides and splashes.
Movieworld
A Warner Brothers owned theme park, Movieworld features brilliant attractions and fun rides for all ages. This theme park is designed around movie themes and fictional characters. Take your kids along to this park – they will absolutely love it!
Sea World
Sea World is another wonderful water theme park, and is incredibly popular with young kids. Apart from several water rides, this theme park also features an exhibition of marine animals. Here, you'll be able to see sharks, dolphins, penguins, rays and polar bears in their man made enclosures.
Wet'n'Wild Water Park
Wet'n'Wild is the biggest water theme parks on the Gold Coast and features attractions for all – ranging from kids to adults. While Wet n Wild is one of the busiest theme parks on the Gold Coast, so a trip is definitely worth taking.
If you're planning a Gold Cost holiday, visiting a theme park is a must. However, booking accommodation is as well – and you can do so right here at HRSP. We manage more than 60 Gold Coast holiday apartments in some of the best properties in Surfers Paradise. Our apartments are located centrally, so you won't have any problems getting to or from these theme parks. You can book a holiday apartment with us for as little as $180 per night.
So, plan your travel dates and make a reservation with us today! Click here to take a look at our apartment availability and rates.