Surfers Paradise Attractions to Visit this July
Are you considering taking the family to the Gold Coast this July? Well, you're in for some luck as there's plenty to look forward to. Take a look at some of these awesome Surfers Paradise attractions that your family is sure to love this season. Come rain or shine, you can enjoy these activities without worrying about the weather upsetting your plans.
Jet Flight Simulator
Fancy becoming the co-pilot of a next generation aircraft? For just $99, you can take a lesson in flying by visiting the Jet Flight Simulator in Surfers Paradise. Modelled on the Boeing 737-800 aircraft, this ultra-modern flight simulator allows you to fly in and out of international airports of your choice. The simulator features over 22,000 airports for you to choose from.
Call 1300 737 484 for more information on the Jet Flight Simulator.
Strike Bowling Bar
Much more than a simple bowling alley, Strike Bowling Bar presents an exciting atmosphere for you to revel in. With large projector screens belting out popular music videos, this bowling alley allows you to dance to some tunes in between your bowling turns. Strike is a perfect destination for some holiday fun, whether you're out with friends or your family.
Call 1300 STRIKE for more information on Strike Bowling Bar.
7D Cinema Surfers Paradise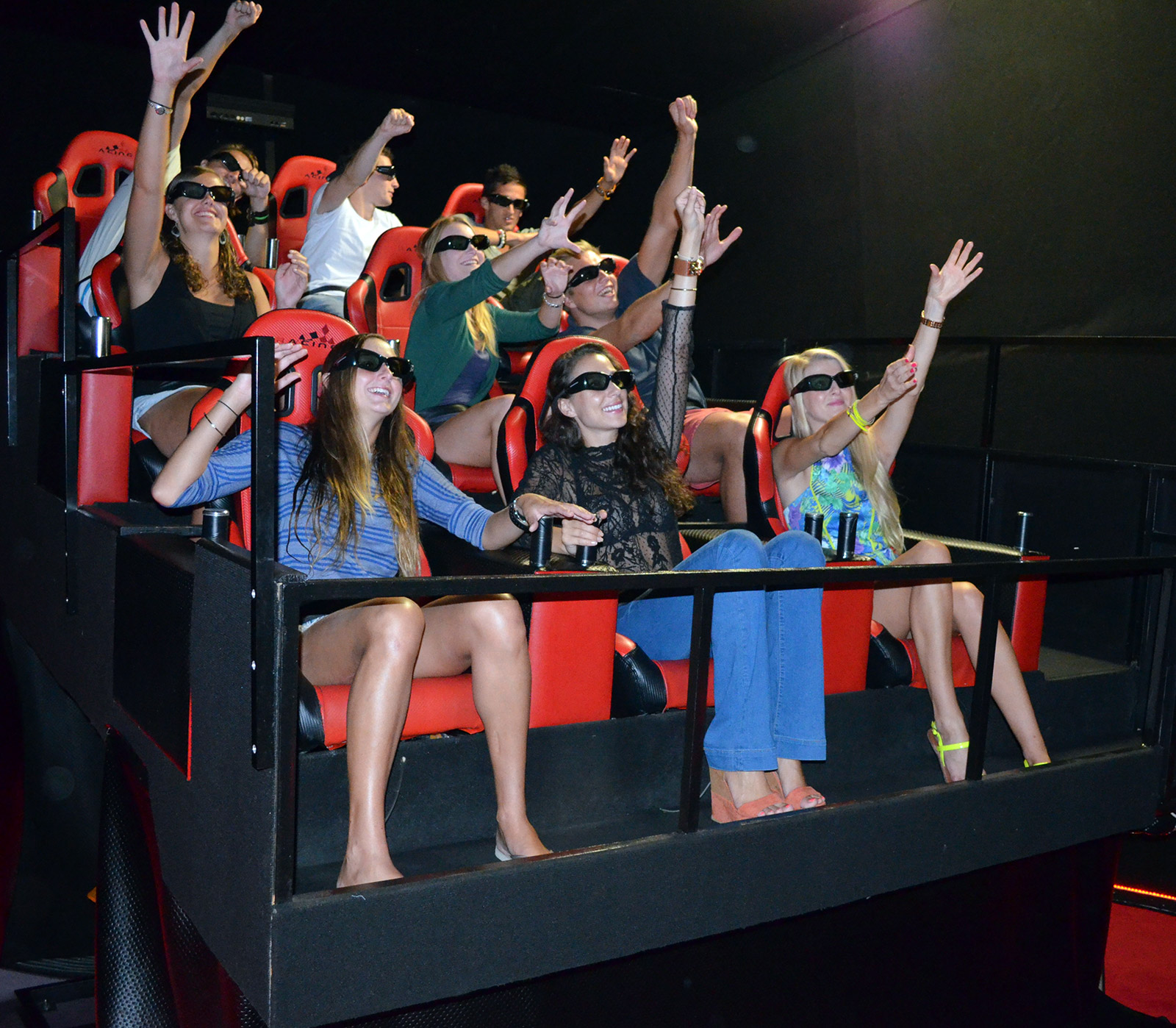 If you think that your kids have experienced everything that the cinemas have to offer, you must head over to the 7D Cinema in Surfers Paradise. A unique movie theatre, 7D Virtual Reality Cinema screens interactive 3D movies while you sit on a moving platform and experience more than 7 different special effects. This is one experience that all family members are sure to love.
Timezone
Worried about the weather spoiling your Gold Coast holiday? Fear not – Timezone has you covered. The largest indoor theme park in Australia, Timezone is a 5,000 square metre centre which features games, lights, sounds and a lot of fun. Located in Cavill Avenue, Timezone is open 7 days a week from 9am to midnight, so you can always have fun – no matter what it's like outside.
Contact 5539 9500 for more information on Timezone.
Treating the family to some of the best Surfers Paradise attractions can be costly, but thankfully HRSP offers very affordable 2 and 3 bedroom apartments from as low as $150 per night. Furthermore, by staying in Surfers Paradise you also have no travel costs – all these attractions are within easy walking distance from our apartments! Don't delay; book your July holiday staying in one of our family-friendly apartments today.