Five-star hotel luxury without the five-star price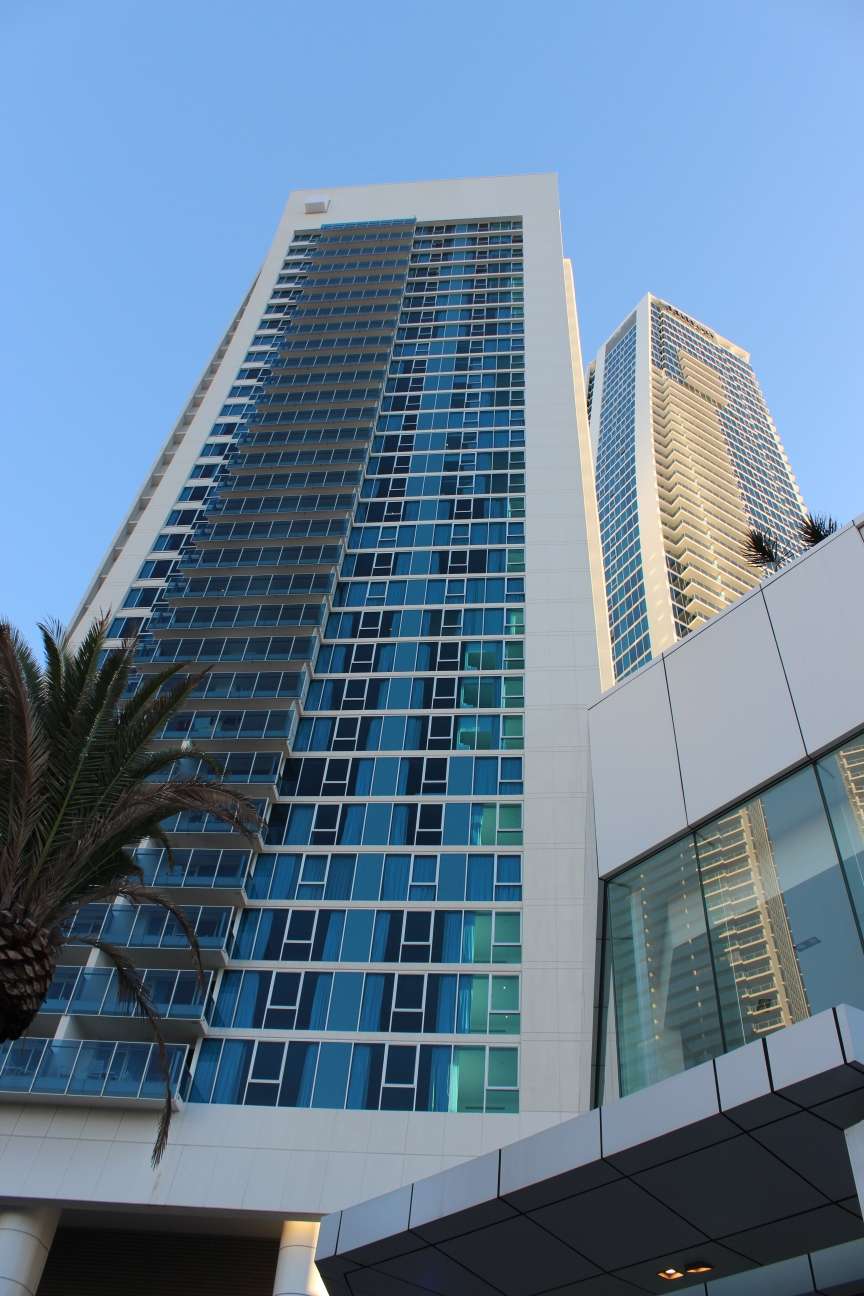 Check out what is available from HRSP.com.au at Orchid Residences!
When we take a well-deserved vacation ─ especially at Australia's top tourism destination of Surfers Paradise ─ to pamper ourselves at a five-star resort hotel is a holiday to relish and to remember. Orchid Residences, one of the newest and certainly one of the most luxurious resorts on Australia's 'glitter strip' is among the finest anywhere in Australia and is the preferred destination of many celebrities when they visit the Gold Coast.
Instead of renting a hotel room you can have an entire apartment at Orchid Residences to spread out in and what is more, your holiday apartment is totally self-contained which means you and your family are all together and can be totally self-reliant when it comes to meals.
Not only are you in the heart of Surfers Paradise, you can enjoy all the amenities offered by the Resort Hotel. This includes the indoor and outdoor pools (four available to you), children's splash pool, gardens and barbecues, fitness centre and of course the hotel restaurants, theatre and other hotel amenities. All of this is available to you without stepping out into the street.
HRSP manages more than a dozen 2- and 3-bedroom holiday apartments at Orchid Residences and many have premium Foxtel and Wi-Fi included in the rental price. Your holiday choices begin from as little as $170 a night – and that is for an entire apartment! With the Easter holiday break coming at the end of March, the weather will still be ideal for a Gold Coast holiday break. Now is the perfect time to plan your Easter getaway at one of the magnificent H-Residence holiday apartments.
Go online today and check availability. Click here for details. Our improved website search function enables you to quickly find exactly what you want for you and your family. Each apartment is fully described with photographs so you can see what you get for your money. With HRSP, what you see is what you get and as a member of the Queensland Real Estate Institute (REIQ), we operate to the highest ethical standards.
Got a question? If you have, then you can use our online chat box to ask us a question and one of our trained staff will quickly get back to you. So what are you waiting for? Come to the Gold Coast and experience five-star hotel luxury without paying a five-star price. An apartment within Orchid Residences may be just what you have been looking for. And who knows you may be rubbing shoulders with Hollywood stars!