Top holiday resorts in Surfers Paradise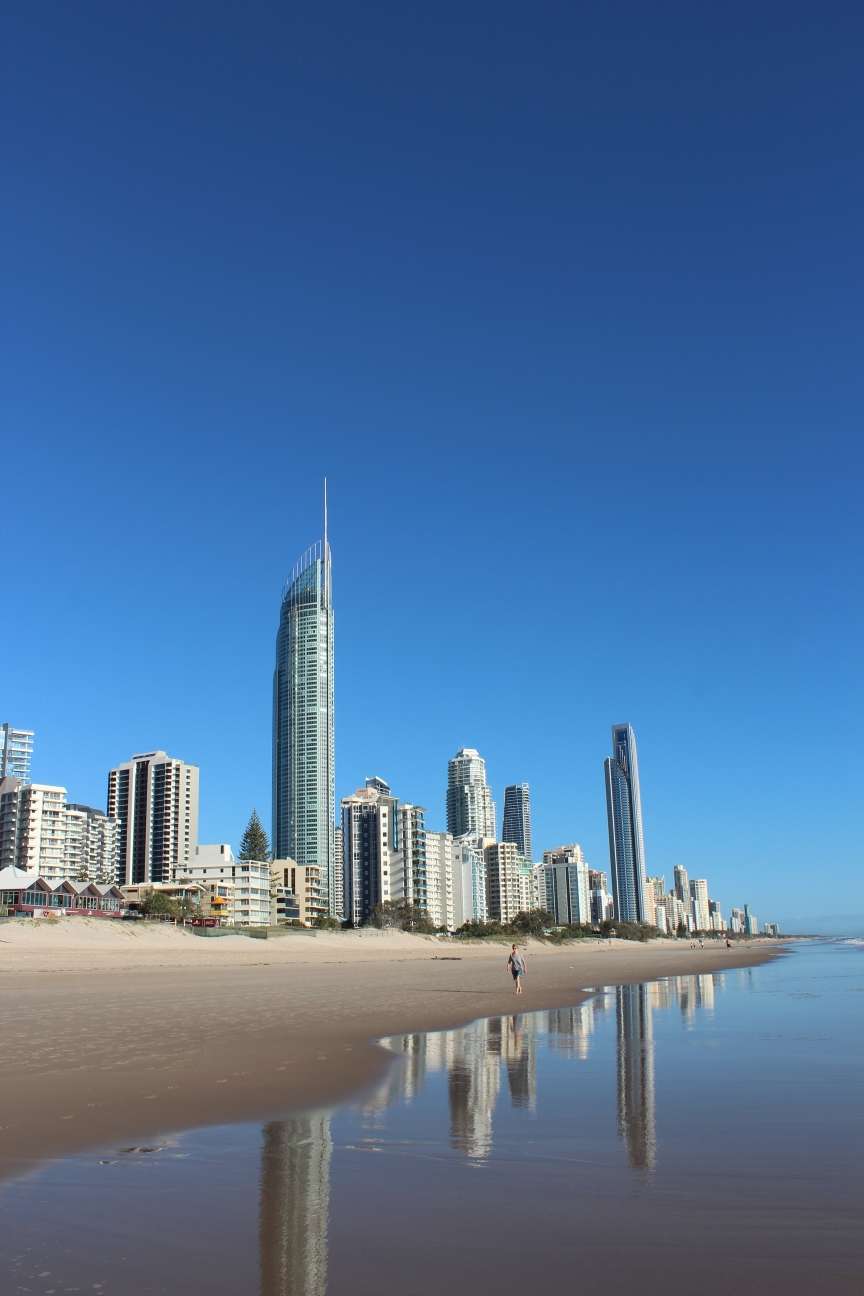 When it comes to choosing a holiday, the top three things to look for are location, location and location
For most families, the time away together on vacation is the most important time of the year. It is an opportunity to 'recharge the batteries' away from the stress of work and daily life, to discover new adventures and, importantly, to spend time with loved ones and rebond. Many families use their holiday time to rediscover one another, to talk, to laugh and to play together so that they may come home from their holiday in a frame of mind that enables them to cope better with the tensions of daily life.
But all of this is predicated of course on the holiday being an enjoyable and fun-filled time. So that means the choice of destination and of accommodation is important. That is why we have adapted the three rules of buying real estate into the three rules of holiday accommodation – and we will add a fourth rule at the end of it!
Rule No 1: Location for your holiday
Surfers Paradise is famous as Australia's holiday playground and its fame spreads well beyond our shores. It is well-known internationally as one of the 'must visit' places. And it's not only Americans and Europeans who come to enjoy our vast sandy beaches, warm ocean waters and true Queensland hospitality; the Australian Gold Coast – and especially Surfers Paradise – is a popular destination for those who live in Asia and the Middle East.
The Gold Coast is popular not only for its beaches and its nightlife but as a fun place for the whole family. With theme parks stretching from Sea World on the northern Spit to Currumbin Wild Life Sanctuary in the south, you will never be short of fun times when you visit Australia's top holiday location.
And the heart of the Gold Coast is Surfers Paradise; it is Australia's true holiday playground and the international ambience is evident throughout this area. With restaurants and eateries catering to all tastes and budgets you can travel the world by walking around the streets of Surfers and discover your own family favourites.
So if you want the perfect holiday, choose Surfers Paradise on Australia's aptly-named Gold Coast and you are well on your way to planning a perfect holiday.
Rule No. 2: location of your resort
Sometimes though you want to relax without venturing out into the crowds. This is where your choice of resort becomes important. A good resort has a convenient location which makes stepping out to enjoy the vibrancy of Surfers Paradise enjoyable while being easy to reach when you want to retreat back into a more tranquil environment.
A quality resort offers not only peace and security but also has plenty of amenities on hand for you and the family to enjoy. Pool and play areas are important to the children, health and spa facilities are important to the adults while convenience to shops, restaurants and – of course – the beach are important to the whole family.
Fortunately, all our top offerings in Surfers Paradise meet these exacting standards and this is one of the reasons we enjoy our reputation as a top holiday accommodation provider on the Gold Coast.
Rule No 3: Location of your apartment
Finally, comes your own space where you and you loved ones can enjoy your own private time. This means choosing your holiday apartment is as important as your destination and your resort. You will probably spend around half your holiday time in your apartment. This means you want it to be roomy enough for all those staying there, entertainment units designed to entertain and kitchens where you can rustle up a cup of coffee, a full breakfast or gourmet dinner with ease. And of course, you want comfortable beds and clean functional bathrooms.
And you can book a top notch holiday apartment for no more than the price of a hotel room. This leads us to our bonus rule…
Bonus Rule No. 4: Take charge of your holiday and know what you are booking
HRSP offers only quality Surfers Paradise accommodation. What is more our unique online booking system means that you get to select and book the apartment suited to your needs. Our extensive online photo and video galleries mean you can choose EXACTLY what you want for your holiday. Furthermore, you can read the comments left by other guests so you don't have to take our word for it – you can read how others enjoyed it.
When you book with HRSP you have total transparency and you know before you even leave book where our resorts are located and what apartments will be available within it. Increasingly, our website also includes interior plans of each of the apartments (linked often to the photos) so you can getter a better feel of the layout.
So for the holiday of a lifetime zero, in on your destination, then choose the resort with the facilities that are important and finally choose the apartment that is right for you and your budget.
If you want to be in the heart of the Surfers Paradise action, we suggest that you start by looking at the following well located resorts; just click the link and then choose your apartment.
When you click on any link you will be able to read about the resort, see which apartments are available and make an instant reservation. With HRSP you get top service and value for money for so go ahead and plan your Gold Coast adventure with us today. Your family will love you for it!
And remember, you are dealing with a member of REIQ and our reputation is behind each transaction.