2 apartments perfect for your girls weekend away!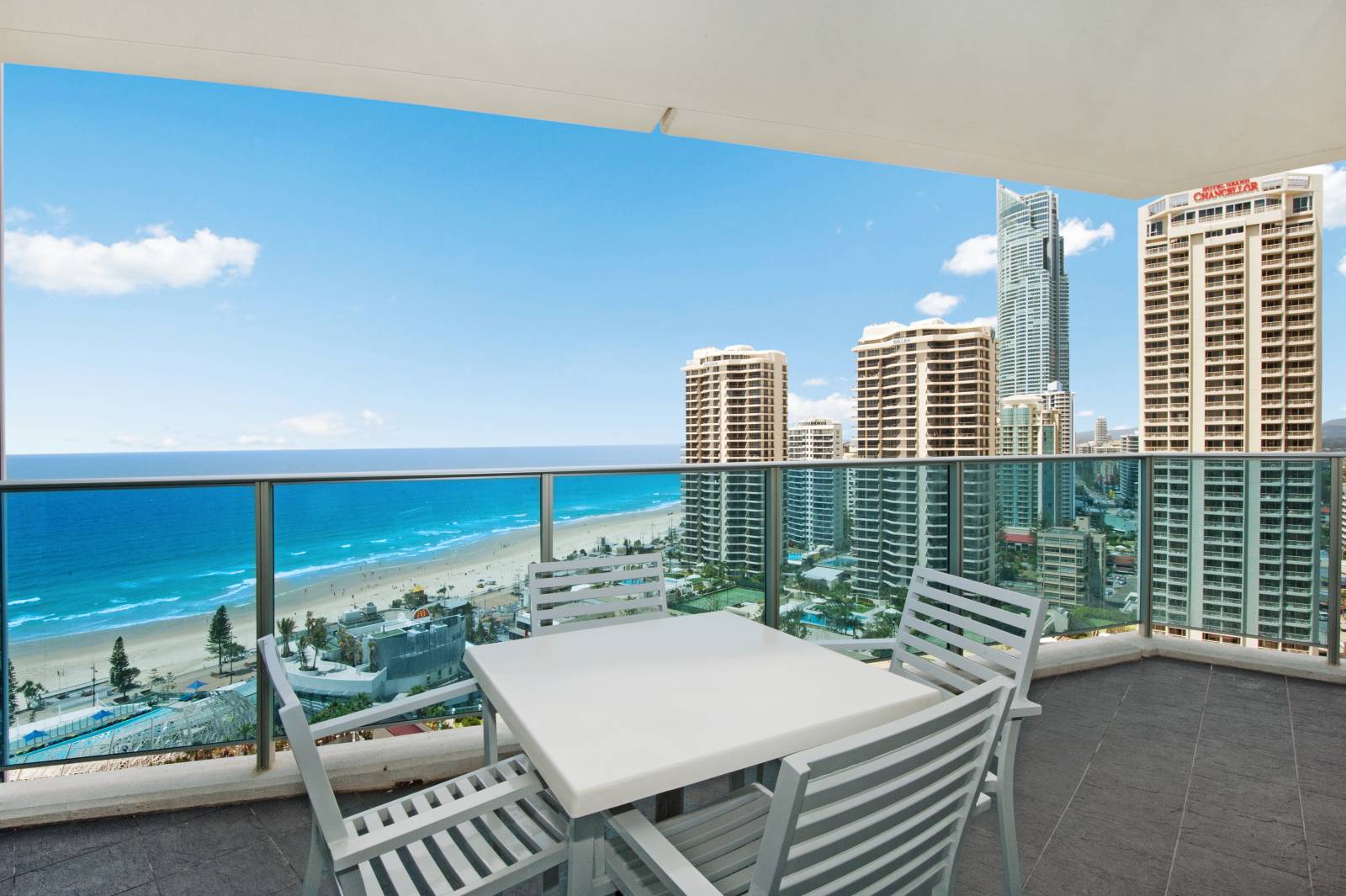 Are you planning a girls' weekend away to the Gold Coast? If so, great choice! The Gold Coast is a wonderful destination that promises to make your weekend away a fantastic one. Thanks to its shopping and entertainment options and pristine beaches, your weekend away or hens' parties will be worth remembering.
No doubt you'll want to ensure you have a memorable time away with the girls. The easiest way to achieve this is by booking the best accommodation in town – with HRSP.com.au. We have two apartments available on the 14th floor of the 5 star Orchid Residences, which can sleep 4 (to 6) and 6 (to 8) guests each!
These apartments are located close to the beach, shopping centres, cafes and bars so you will definitely have a great time! Best of all, these great apartments can be yours from as little as $250 per night!
Let's take a look at what each has to offer.
Apartment 11405
A 3 bedroom apartment that sleeps 6-8 guests
Orchid Residences, Apartment 11405
Immaculate, spacious and ultra-modern, Apartment 11405 provides the perfect blend of comfort and style. Equipped with free Wi-Fi, Foxtel premium, free car parking, modern furnishings and a gourmet kitchen, this 3 bedroom apartment provides a relaxing atmosphere. This apartment also has a private balcony which offers amazing views across Surfers and the Pacific Ocean.
The master bedroom includes a king bed with a full ensuite bathroom. A queen bed is present in the second bedroom, while two single beds are present in the third bedroom. The second and third bedroom share access to a common bathroom.
This apartment is available for just $345 per night.
Apartment 11403 – 2 bedroom apartment
A 2 bedroom apartment that sleeps 4-6 guests
Orchid Residences, Apartment 11403
Apartment 11403 is another fantastic holiday apartment for your consideration. Overlooking the ocean, this 2 bedroom apartment is sleek, modern and stylish. This apartment also features Foxtel premium, free Wi-Fi, free car parking, laundry facilities and a fully equipped kitchen.
The master bedroom features a king bed, while the second bedroom features a double bed. A private ensuite bathroom is present in the master bedroom and the second bathroom shares access to a common bathroom.
Apartment 11403 is featured at just $250 per night.
Please note: The tariff for Apartment 11405 sleeps up to 6 guests, while that for Apartment 11403 sleeps up to 4 guests. However, both apartments are large enough to accommodate 2 extra guests. Simply make a request and we will provide additional beds for a small additional fee.
You cannot find better apartments on the Gold Coast for your girls' weekend out, certainly not at these prices. So make your booking through hrsp.com.au and enjoy quality Gold Coast accommodation. Talk to our reservations staff and we will gladly make you a reservation.