5 Reasons to stay at Orchid Residences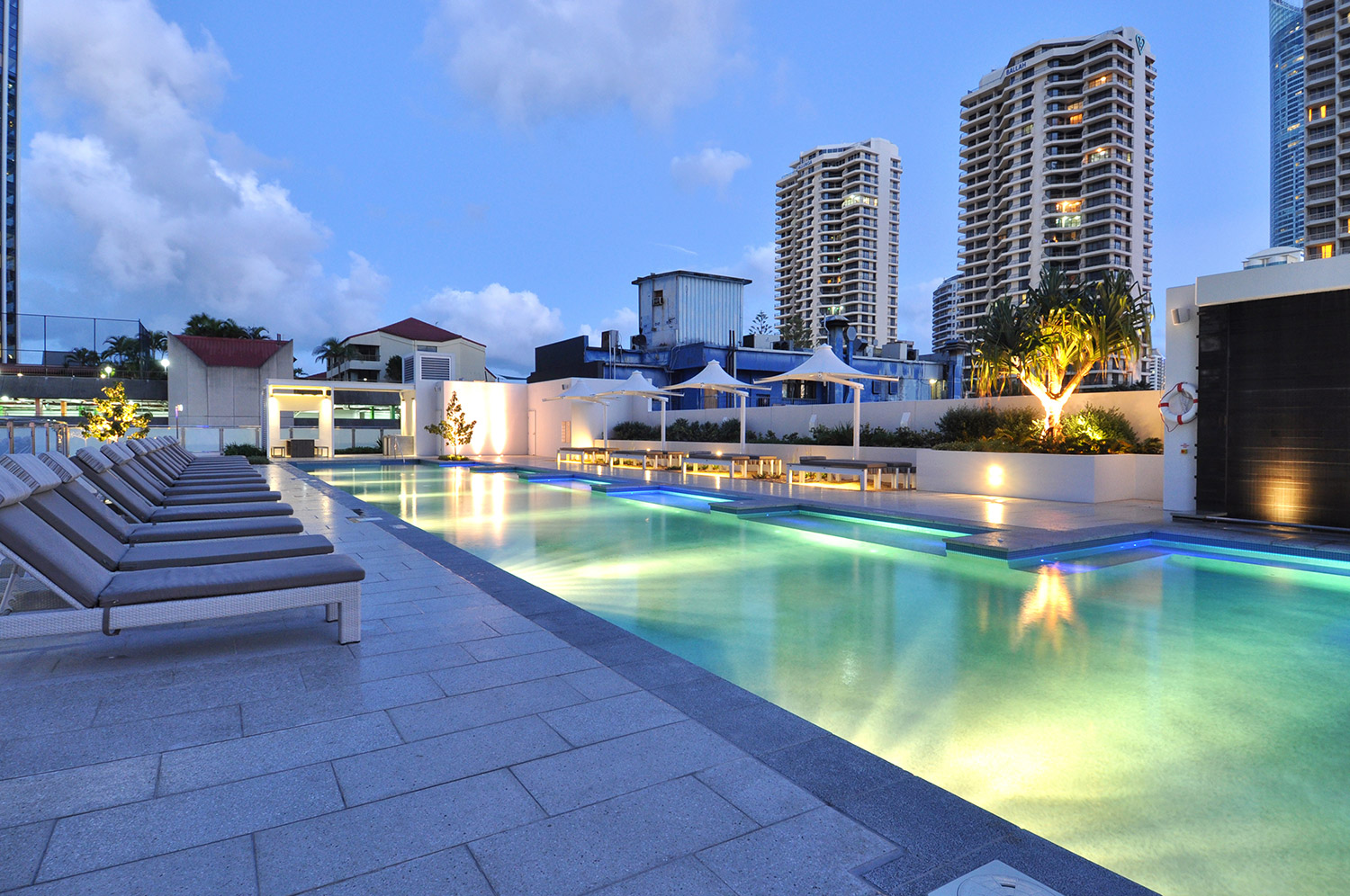 Are you planning a Surfers Paradise holiday but you're unsure of where to book your accommodation? Well, the decision becomes really simple once you take a look at Orchid Residences. Not only will you enjoy the most luxurious hotel apartments in Surfers Paradise, you'll also enjoy the affordability they offer as well. Orchid Residences is a hit with budget conscious and affluent tourists alike. Moreover, our new 10% discount code 'D10' means that you can enjoy further savings on your accommodation bookings.
Here are 5 of the top reasons why you should choose to stay in this hotel on your Surfers Paradise holiday.
1. Located in the heart of Surfers Paradise
The best part about staying at the Orchid Residences is that you will be located in the heart of Surfers Paradise on Orchid Avenue. Enjoy your luxury accommodation knowing you can find everything that you need right at your fingertips. All major tourist attractions, including Surfers Paradise Beach, the Esplanade, the best dining options, bars, nightlife and various entertainment options will be at your doorstep.
2. 5 Star amenities
Orchid Residences is co-located within a famous 5 star hotel. As such, you will be treated to nothing but the best in terms of facilities and amenities. The elegant apartments are fully furnished, with spacious rooms, chic lounge areas, modern gourmet kitchens and stunning alfresco dining areas on the balconies. Moreover, the hotel itself offers excellent facilities that you too can enjoy, including four swimming pools, two fitness centres, a sauna and a spa, a private theatrette and bars and restaurants. You will have a great time without even having to step foot outside the hotel.
3. Luxurious apartments
Here, at HRSP, we manage a number of 2 and 3 bedroom apartments at Orchid Residences. When you make a booking through us, you get to choose which apartment to stay in. These self-contained apartments are luxurious to say the least – complete with entertainment options, free Wi-Fi, Foxtel connectivity, air-conditioning, full laundry facilities and large, spacious rooms. Should you choose to stay at our apartments, you will find all the comfort and convenience of living at home even on your holiday.
Orchid Residences, Apartment 22303
4. Budget friendly
Despite being luxurious, Orchid Residences apartments are available at surprisingly affordable prices. Our 2 bedroom apartments start upwards of just $200 per night, while our 3 bedroom apartments start as low as $295 per night. Furthermore, by taking advantage of our D10 coupon code when booking online, you can save a further 10% off your Surfers Paradise accommodation. Good luck trying to find apartments located in a 5 star hotel at these prices elsewhere in Surfers Paradise.
5. Because guests simply can't get enough
Most of our guests who have stayed at the Orchid Residences simply can't get enough of the accommodation. Here's what Zorica Gajzer, who recently stayed at Apartment 11403, Orchid Residences had to say – "Stayed in this apartment in September 2015 and we had a great time. The facilities are excellent and the apartment is beautiful, clean, comfortable and magical views from the balcony. Highly recommend this apartment to anyone and as a family, we found it had plenty of space and we could all have an area to ourself if we wanted some quiet time. The location is perfect for dining out, shopping, the beach and entertainment. We walked to most places and found it easy to step out for things as its all at your doorstep. Our next trip to QLD we will book this apartment again as we still talk about the great time we had and how much we enjoyed the accommodation due to the relaxing environment and that wonderful view of the ocean. Hope to be back soon." This glowing review just goes to show how much guests love staying at the Orchid Residences.
You really cannot go wrong in choosing Orchid Residences as your Surfers Paradise accommodation. The elegant apartments make for a royal Gold Coast holiday at a fraction of the price of booking direct with a hotel.
To book an apartment of your choice at the Orchid Residences, contact us at HRSP. You can also choose to book online to take advantage of our D10 promotion. If you have any questions regarding our holiday apartments or the booking process, feel free to give us a call.