5 Reasons to visit the Gold Coast in September
Planning a Gold Coast holiday are you? Let me tell you why September is the perfect month to plan for a family holiday on the Gold Coast. While many will tell you that the Gold Coast is a fantastic holiday destination all year round, September can't be beaten.
As a local accommodation provider on the Gold Coast, I meet many families enjoying a Gold Coast holiday every day of the year. They all have a wonderful time and say they wish they didn't have to go home. There are many reasons behind this – the Gold Coast offers great weather, plenty of activities, amazing sales and fantastic holiday accommodation – all boxes are ticked!
Continue reading this article as I list 5 reasons why you should visit the Gold Coast this September. Trust me – you too will not want to leave if you choose the month of September for your family holiday.
1. It's finally Spring!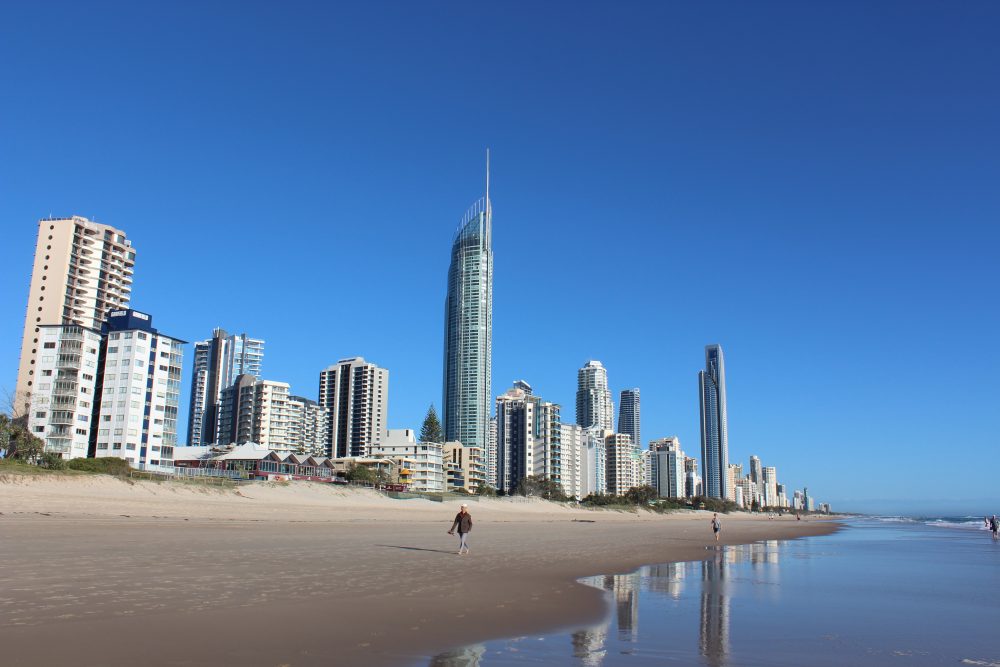 September marks the beginning of spring on the Gold Coast and temperatures certainly start to warm up. The month brings with it blooming flowers, sweet strawberries and excellent weather – ideal for your family holiday. With average temperatures between 12°C and 23°C, you can expect sunny, but windy days throughout the month. Outdoor and indoor activities are plentiful therefore; you will definitely be entertained throughout the duration of your Gold Coast holiday.
2. You can still take advantage of winter sales
Winter may be behind you, but on a Gold Coast holiday in September, you can still take advantage of winter sales. Most retails still offer great sales to get rid of their winter stock. Shopping enthusiasts will certainly have a great time shopping on the Gold Coast during this month – and even more so with if you choose to visit the newly redeveloped Pacific Fair Shopping Center.
Moreover, at HRSP, we have great deals on early-to-mid September accommodation ahead of the school holidays. Take a look at our current rates and I'm sure you'll be raring to take advantage of our discounted rates.
3. There is plenty of things to do with the kids
You and your kids can enjoy the best of both indoor and outdoor activities in September. If you're travelling with your family in September, you can take your kids sightseeing on the Gold Coast. Enjoy a whale watching cruise or show them spectacular sights from and around Mt. Tambourine. You can also enjoy beach and water sports with your children. Plus, there are plenty of shopping, dining options and indoor events for your family to enjoy as well.
4. School holidays start September 17th
While there are no public holidays in September, the September school holidays do commence, starting on September 17 through till October 9. This means that there are plenty of activities and events specifically targeted towards children during the month.
One such event is the Kids Week, which will be held from September 17-23. This event will feature amusement rides, live shows, interactive workshops and much more. By visiting the Gold Coast this September, your kids can also enjoy this event. And of course, they will love you for it!
5. Family friendly accommodation is affordable!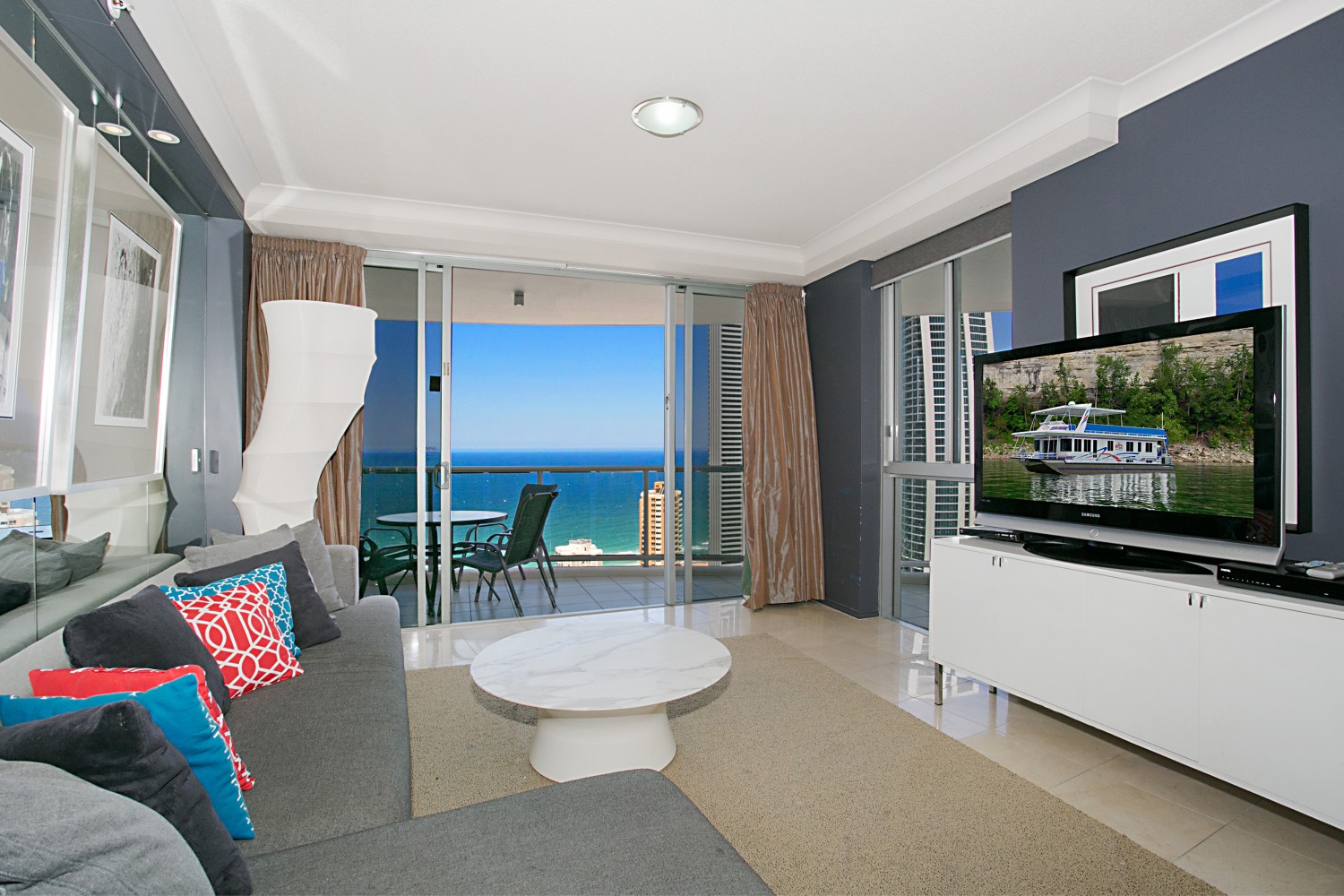 Another reason to visit the Gold Coast this September is because you CAN find incredibly affordable family friendly accommodation; you just have to know where to look. And that is right here at HRSP.com.au. By choosing to book your accommodation with us, you will get incredible value for money. We have many two and three bedroom apartments on offer, located in the best hotels and resorts in Surfers Paradise.
For the budget conscious family, I recommend Chevron Renaissance as your accommodation – it is incredibly family and budget friendly. Our apartments at this resort are spacious and offer everything you need for a comfortable stay. The resort also offers great amenities that your entire family will enjoy. Trust me – you won't find better accommodation on the Gold Coast. Here is a guest review which shows just how much our guests love staying at the Chevron Renaissance.
"The apartment was spacious and well maintained, the location was perfect and the prices were family friendly. We hope to stay with you again in the future and will certainly be recommending you to our family and friends" – Narelle, Chevron Renaissance, Apartment 1314
So what are you waiting for? September is just around the corner. Plan your travel dates and book your accommodation with us at hrsp.com.au. To make a reservation, simply drop us an email at [email protected]. We'll be extremely glad to have you over!