5 Reasons to stay at Sun City Gold Coast
Have you been putting off your Gold Coast holiday because you're worried about your budget? Well, the good news is that Surfers Paradise has some great accommodation options which are incredibly affordable, such as the holiday apartments we offer at Sun City Gold Coast. No matter how tight your budget is, you can still enjoy fantastic Gold Coast holiday accommodation by staying at this resort. The best part is you can now get 10% off your holiday accommodation by simply entering the coupon code D10 when you book online. But be quick, this coupon is only available for a short time only.
Here are the top reasons why you should consider Sun City Gold Coast for your Gold Coast accommodation.
1. Great location
Sun City Gold Coast resort is ideally located in the main tourist hub of Surfers Paradise. It is situated just a minute's walk away from the main shopping district of the area and is also just a block away from the Beach. All the major dining and shopping precincts of the area are located close to this resort as well. You really cannot get any closer to the entertainment and the action that Surfers Paradise has to offer than by choosing to stay at Sun City Gold Coast.
2. Stunning facilities
Sun City Gold Coast is a world-class resort which is rated as AAA and 4 stars. It also offers a range of amazing facilities and amenities for you to enjoy. Included in the resort facilities are an outdoor and an indoor spa, two tennis courts, a squash court, a children's playground, five BBQ areas, a games room, a sauna and indoor and outdoor swimming pools. With on-site security and free secure car parking space, you really cannot expect more in terms of facilities from a holiday resort.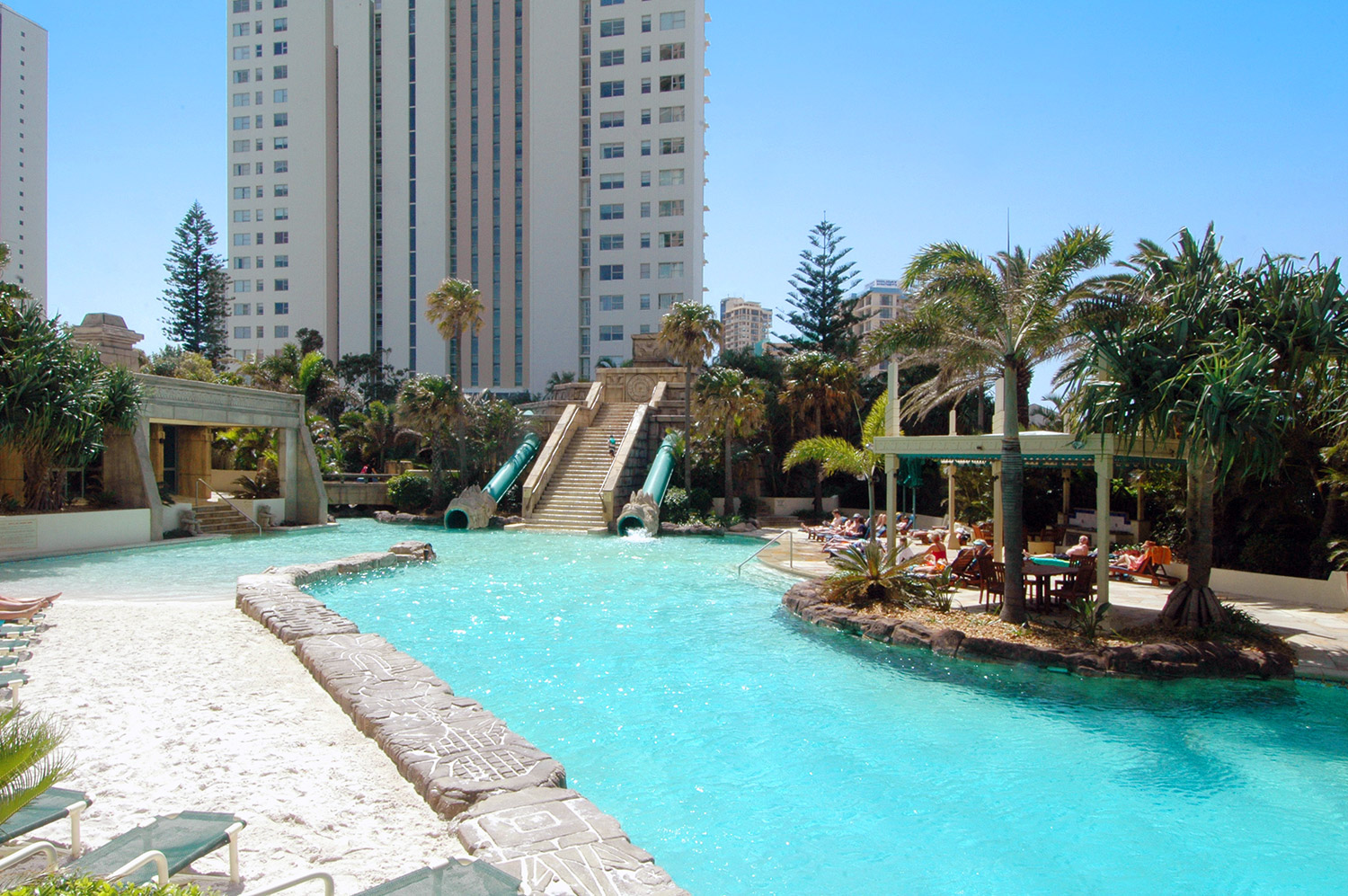 3. Quality accommodation
The quality accommodation of the apartments will make your Gold Coast holiday all the more enjoyable and memorable. The apartments are self-contained and offer everything you need to have a relaxing stay. Free Premium Foxtel is included in the tariff along with free car parking, so there are no hidden fees to spoil your stay. Moreover, the apartments are equipped with spacious lounge areas, sprawling balconies, fully equipped gourmet kitchens, separate dining areas and of course, spacious bedrooms with elegant ensuites and toilets. With such stunning features on offer, why would you dare look anywhere else for holiday accommodation on the Gold Coast?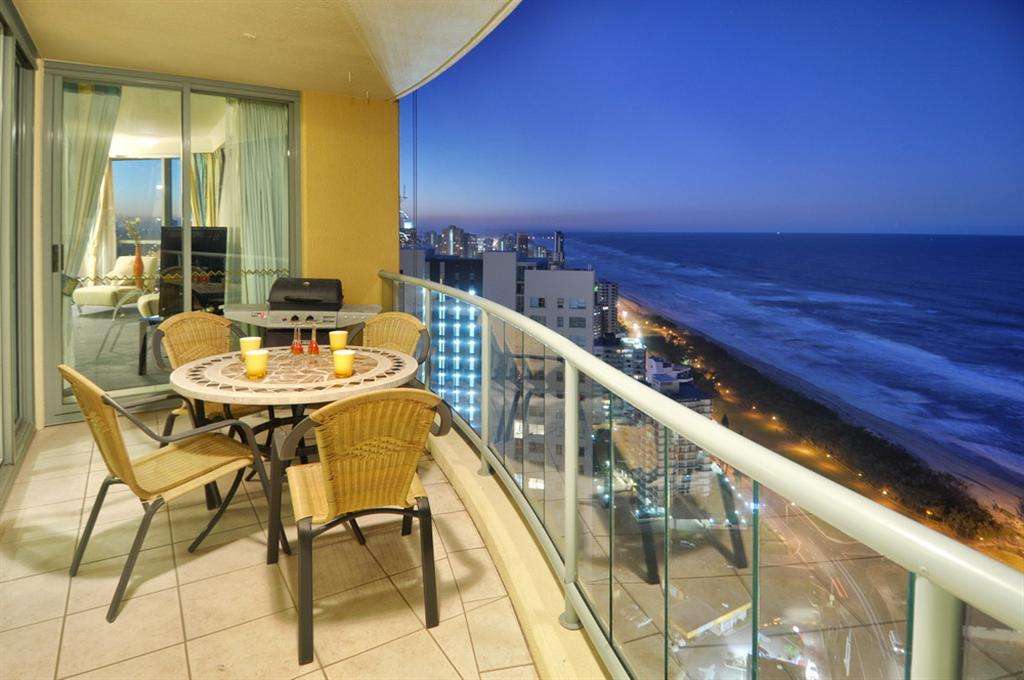 4. Quality accommodation at a great price
Obviously one of the most important elements when selecting accommodation is the price. At Sun City Gold Coast, you're in luck as the rates are incredibly affordable. Whether you're a group of friends, a couple or a family looking for quality accommodation at a great price, you'll find it hard to beat that of Sun City Gold Coast. Here, at HRSP, our holiday apartments start upwards of just $295 per night for a 3 bedroom apartment. There's really no need to put off your Gold Coast holiday simply because you're worried about your finances. Choose to stay at Sun City Gold Coast and enjoy fantastic holiday accommodation at prices that you can afford!
5. Loved by guests
Sun City Gold Coast guests seem to love the accommodation we have on offer at the resort. In the words of Ms. Elizabeth, who recently stayed at Apartment 3401 of Sun City Gold Coast, "I am so happy with the luxury and spaciousness of the apartment with fabulous views and very soft beds. With a large family, this was perfect for us. After staying, it was hard to come home to reality!" Elizabeth is just one of many satisfied guests to have stayed with us at Sun City Gold Coast.
So what are you waiting for? Book your Gold Coast holiday accommodation at Sun City Gold Coast and be sure to take advantage of our limited time offer. Enter coupon code 'D10' when booking online for 10% off the accommodation for your Gold Coast holiday. Believe me; you'll love with apartments that are on offer at this resort.