Apartment 13005 at Orchid Residences – Indulge yourself!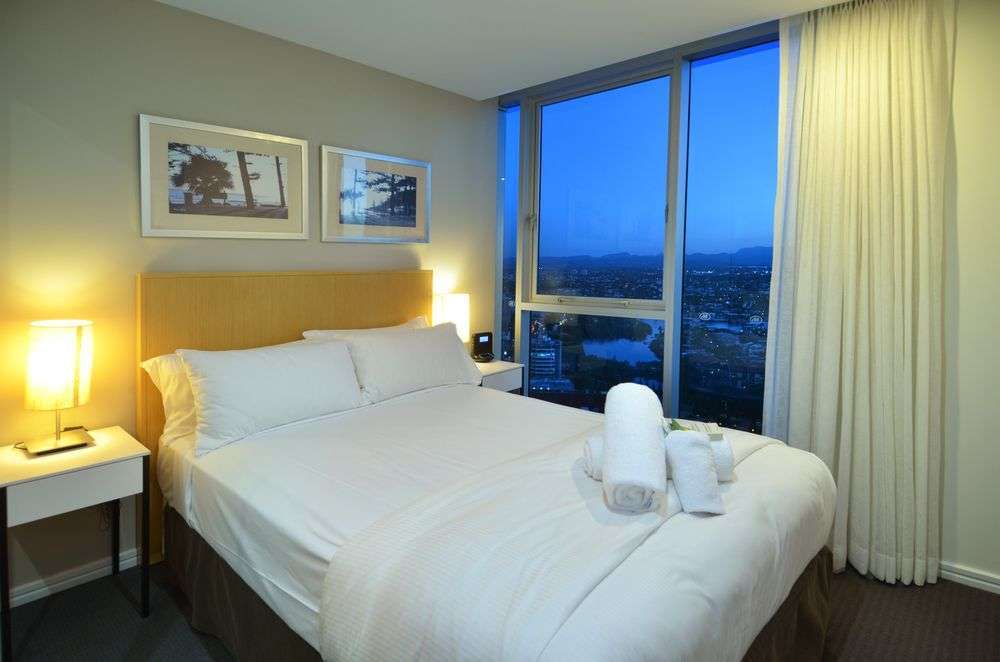 Indulge yourself! Apartment 13005 at Orchid Residences offers you stylish luxury at an affordable price
Do you want to sample the extraordinary lifestyle of a movie star? Then indulge yourself when you holiday on the Gold Coast by staying in luxury accommodation at Orchid Residences.  With breathtaking panoramic views over Surfers Paradise, Apartment 13005 is a great place for a family or a group of friends who want to spend their Gold Coast holiday in style.
Co-located with one of the top Gold Coast hotels, Orchid Residences provides you with five-star luxury on your Gold Coast holiday. You can enjoy all the upmarket facilities of the hotel while staying in your own private apartment. You get the best of both worlds.
From just $215 per night, this modern and immaculate 3-bedroom, 2-bathroom apartment is perfectly designed for holiday living. Situated on Level 30 of the Boulevard Tower, you will enjoy uninterrupted panoramic views over Australia's Gold Coast and out to the Pacific Ocean. Furthermore, you are right in the heart of Surfers Paradise. The bright lights of Orchid and Cavill avenues are literally at your feet.
This apartment will suit a family with teenage children, an extended family or three couples who wish to holiday together. It has space enough for all to relax and unwind. Normally sleeping six, this apartment will accommodate up to eight people if the two additional foldaway beds are ordered at the time of booking. The main bedroom has a queen-sized bed while the two other bedrooms each contain a double bed.
For times when you simply want to relax and unwind, there is a flat-screen TV in the lounge room that offers premium Foxtel channels plus a DVD player and a second TV in the main bedroom.
Full length sliding glass doors open from the living area to the main balcony bringing you the best of indoor/outdoor living and the fresh ocean breeze permeating the entire apartment.  Nevertheless, the entire apartment is air-conditioned for those times when the outside weather is either too hot or too cool.
This is one of our top holiday apartments but don't take our word for it, read what others have said:
"Absolutely stunning views from main living area and master bedroom. Tastefully decorated and furnished with everything you need. Hotel facilities are good. Would definitely recommend this accommodation and would stay here again.
"We have just stayed in apt 13005. Absolutely stunning ocean views from the main living area and master bedroom. Tastefully decorated and furnished with everything you would need. Really central for restaurants, beach and transport. Hotel facilities are good, The Food Store does a nice breakfast which is reasonably priced. Would definitely recommend this apartment and would certainly stay here again.
"A group of my friends and I (totalling 6 people) stayed in this property for three nights in July. We thoroughly enjoyed our stay and were particularly impressed with the view we had from the apartment – in particular the balcony and main bedroom. The facilities were good and allowed access to the pool and gym. We will not hesitate to recommend this property to our friends."
So if you want to try out the celebrity lifestyle, here is an ideal opportunity – and you can do so for as little as $215 a night. If sharing with two other couples that brings it down to just above $70 a night for you and your partner. Get the Hollywood glitz and glamour without leaving our shores, check out Apartment 13005 today.