Enjoys Surfers Paradise from the 51st floor or Orchid Residences
HRSP is proud to showcase Apartment 25102 at Orchid Residences. We've recently added this property to our list of holiday apartments in Surfers Paradise and wish to share it with you.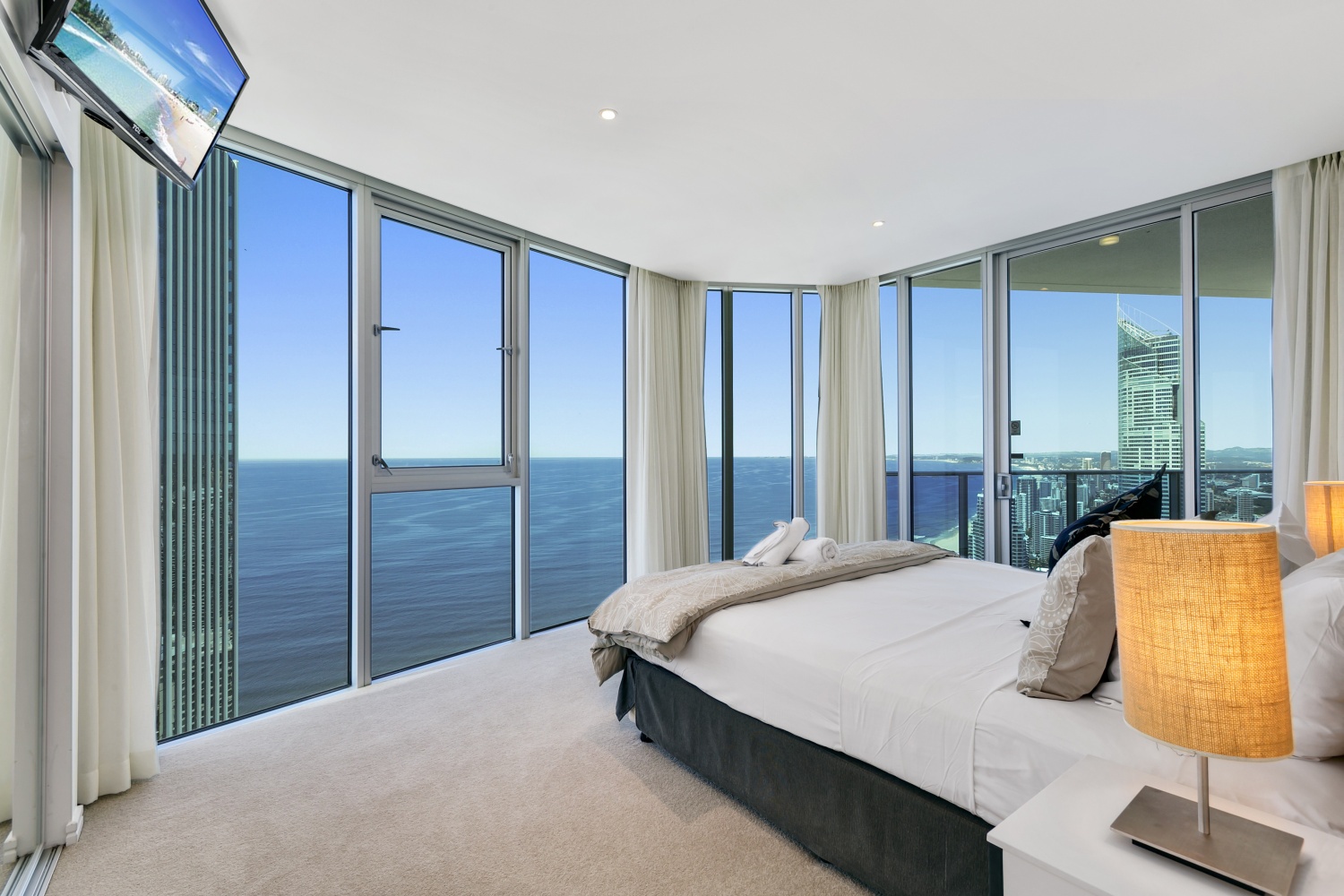 Apartment 25102 is a spacious and grand 3-bedroom apartment that is located on level 51 of Orchid Residences. It features 3 bathrooms, offers stunning ocean views and is currently available from just $400 per night.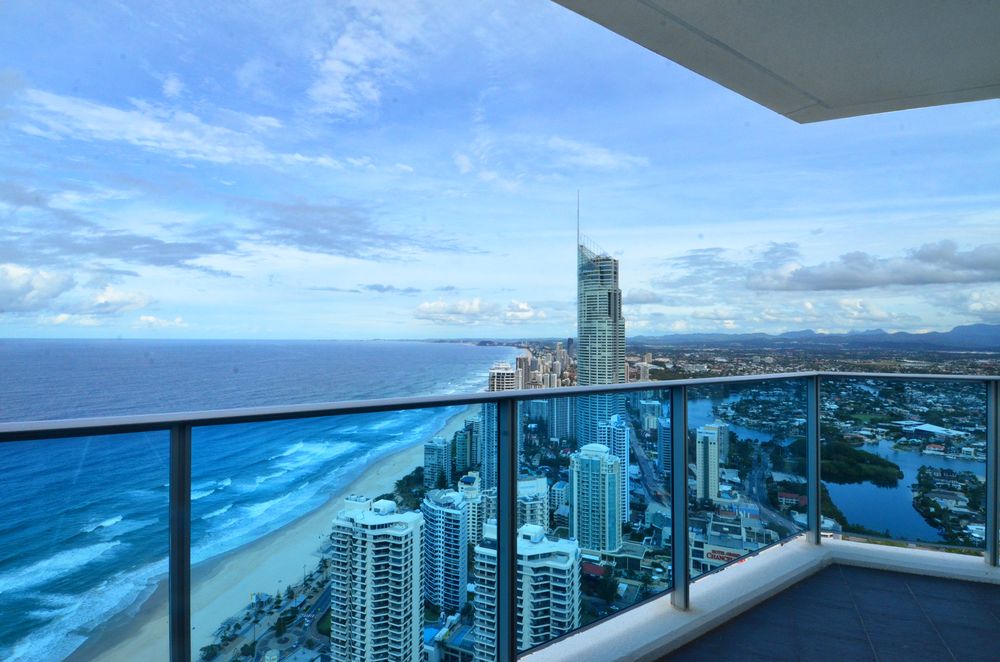 This apartment is packed with luxury amenities that will make your holiday all the more enjoyable. Such amenities include free unlimited Wi-Fi and Foxtel Premium plus 2 free secure car parking spaces. It also includes separate dining and living spaces, a sprawling balcony, laundry facilities and a fully equipped gourmet kitchen.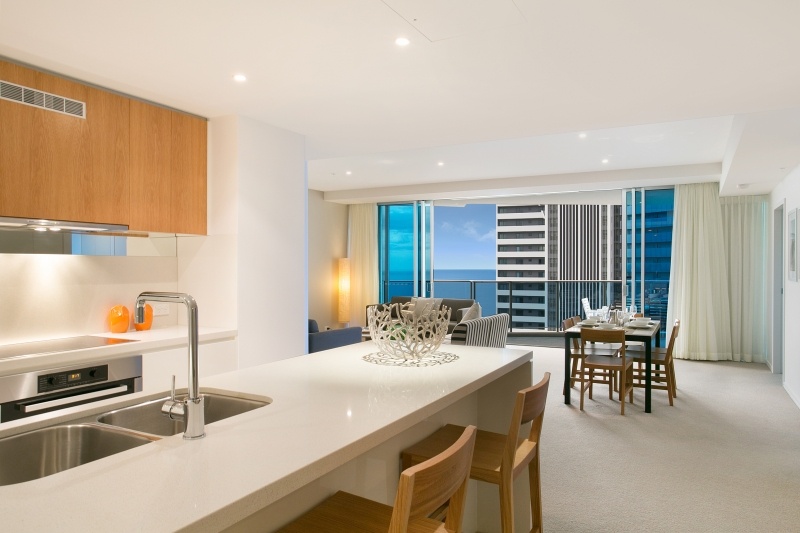 Apartment 25102 sleeps up to 6 people and contains 1 king bed and 2 double beds. However, the apartment is spacious enough to accommodate 2 extra guests if you wish to do so. Simply make a request and for a small surcharge fee, two additional rollaway beds will be provided.
For such a luxurious apartment, Apartment 25102 is available at a very affordable price – just $66.66 per person per night. You'll certainly find it hard to get this level of luxury at a better price elsewhere in Surfers Paradise.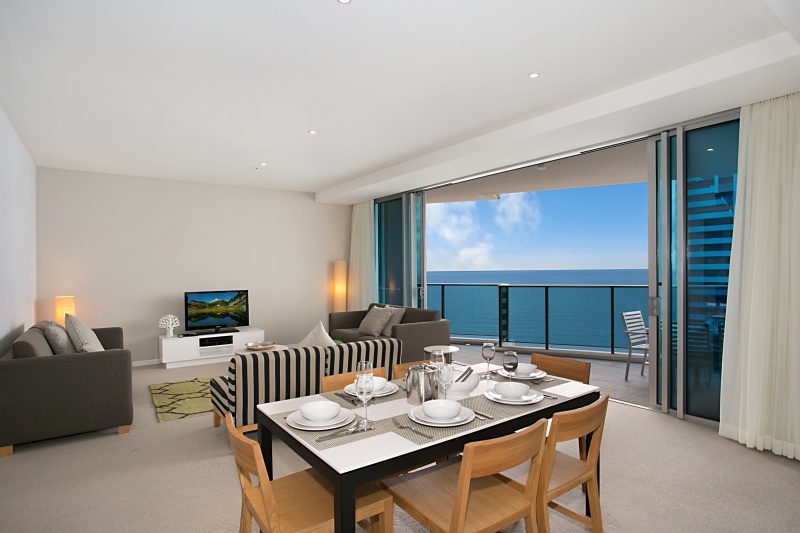 So, before you head to the Gold Coast for your holiday, consider booking this apartment for your accommodation. Trust me – you're going to love everything about this apartment, not to mention the amazing views!
Give us a call at (07) 5539 8553 to book Apartment 25102 for your upcoming holiday.