With Holiday Rentals Surfers Paradise, what you see IS what you get!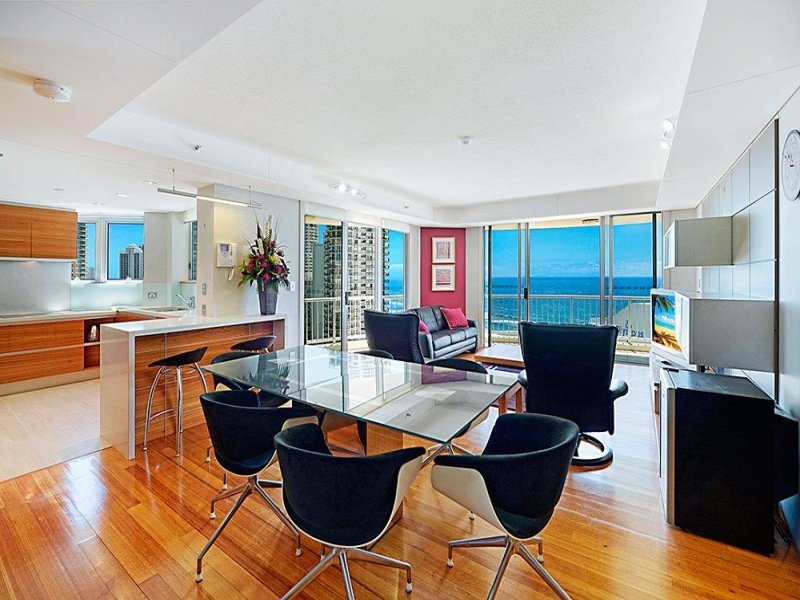 Have you dealt with hotels and holiday resorts that promote fantastic pictures of their rooms but you end up getting something completely different? Well, you'll find none of that here, with us at Holiday Rentals Surfers Paradise. When you make a booking with us, the apartment that you see and book on the website is the actual apartment that you will be staying in when you check in.
Moroccan Resort, Apartment 269
Proof to this fact is the large number of positive reviews that our guests have left on AirBnB after staying in our apartments.
"Absolutely fabulous apartment! We really loved and enjoyed our 12 days stay here! The room looked just like the pictures. The apartment itself is well-maintained and very clean and tidy…Hope to stay there again in the future!" – Petr Deyanov
"The apartment was exactly as pictured. It is in an excellent central position, close to the beach, restaurants and shops. The beds were very comfortable and the views from all rooms beautiful. We will definitely stay again." – Chris Ritchie
"This apartment looks exactly like the pictures, and when I come to think of it, even better…we had a car spot available and had access to the swimming pool which was awesome…I would recommend this for a group of friends travelling to the Gold Coast or a family too- the apartment was the perfect size for us." – Zoe Koulouris
"Everything was as described and pictured. We had a great time…Highly recommended." – Danny Cheong
As you can see, our guests are consistently pleased to find that their apartment is just as it is seen in pictures on our website. What you see IS what you get!
So go ahead and book your accommodation with us at hrsp.com.au. For a 10% discount on your accommodation, take advantage of our limited offer by entering D10 as your coupon code when you make your reservation. Rest assured, you'll get a fantastic apartment just like the pictures that you see on our website.