Introducing Orchid Residences, Apartment 11303
When it comes to holidaying on the Gold Coast, you simply cannot beat Surfers Paradise. Surfers Paradise is an absolute hub of tourism and is one of the most frequented destinations on the coast.
At HRSP, we manage over 60 luxurious holiday apartments in some of the best hotels and resorts in Surfers Paradise. With this, I'd like to introduce to you our new listing; Apartment 11303 at Orchid Residences. Nestled in the heart of Surfers Paradise, this apartment offers the best in upscale luxury at surprisingly affordable prices.
Continue reading on as I showcase this apartment and its features to you. Hopefully, after reading through, you'll consider booking this new apartment for your Gold Coast holiday.
Ultra-modern Holiday Apartment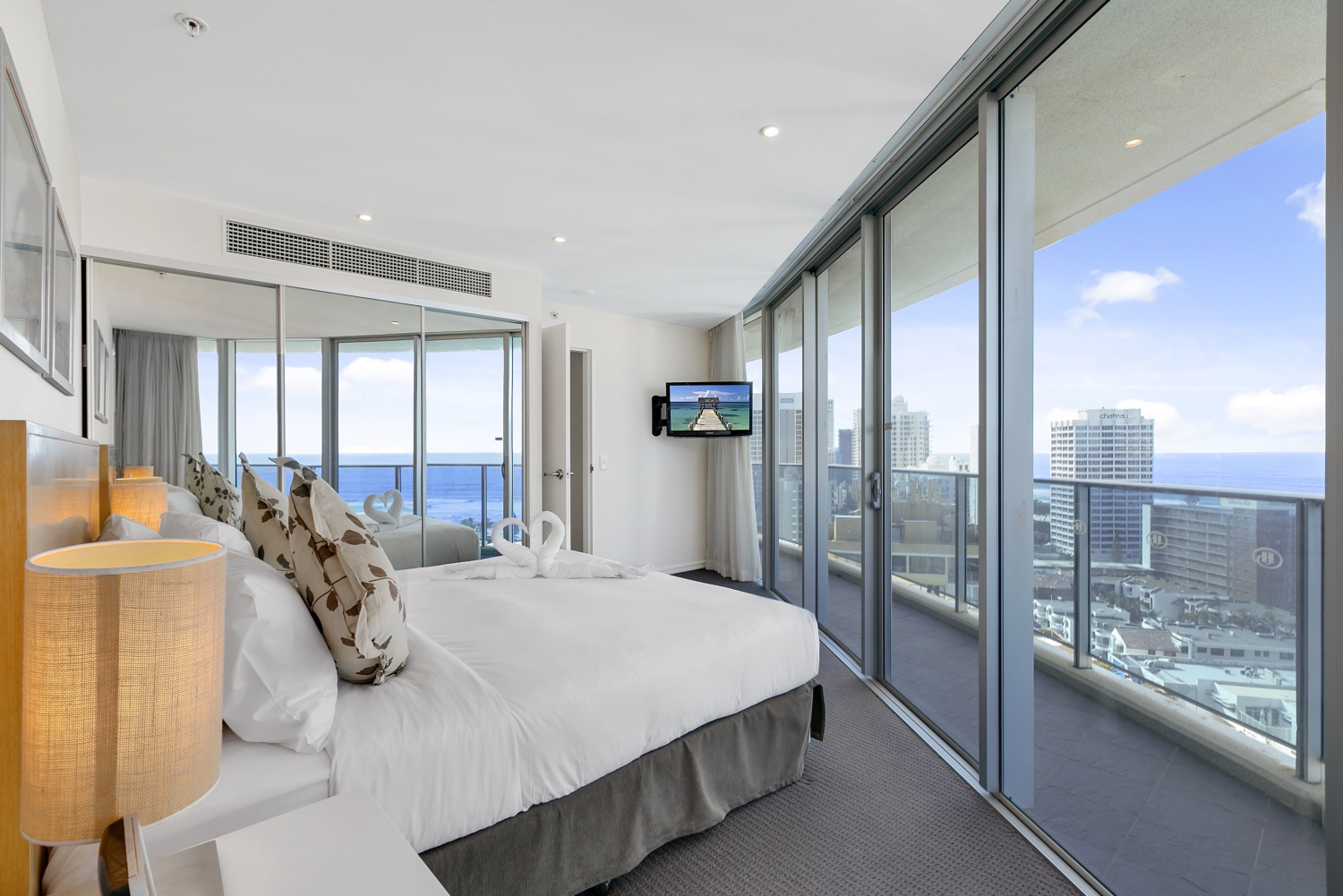 To truly pamper yourself on your Gold Coast holiday, you need an apartment that oozes luxury. Apartment 11303 at Orchid Residences offers you just this. This 2-bedroom, 2-bathroom holiday apartment is fully self-contained and is furnished with ultra-modern interiors.
Located on the 13th level of the Boulevard tower, this apartment presents splendid views of Surfers Paradise and the ocean. It features a spacious lounge, a separate dining area, a fully-equipped kitchen and laundry facilities and a sprawling balcony. When it comes to luxury, our apartment does very well to rival the best of hotels.
Ideal for Small Groups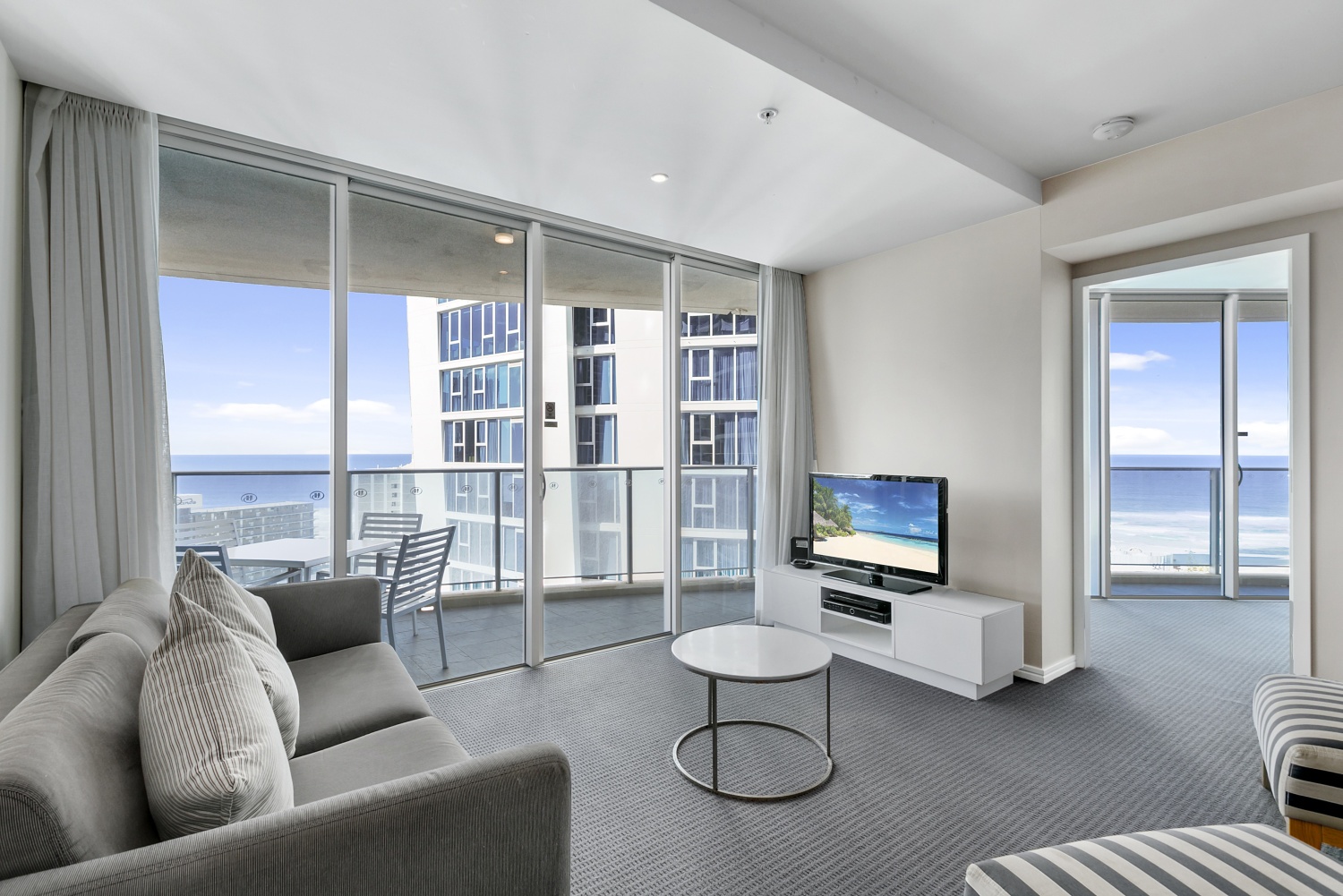 Whether you're holidaying with family or with a few mates, you want accommodation that keeps everyone together. Apartment 11303 is absolutely ideal in this respect. It is spacious enough to sleep up to 4 guests and you can even include 2 more for a small surcharge fee.
Apart from sufficient space, it also features immaculate interior furnishings, packed with entertainment facilities. The lounge includes a massive couch, a flat screen TV (with free Foxtel Premium) and a DVD player. What's more is that you also get unlimited Wi-Fi for free with this apartment. So, whether you want to surf the net or enjoy a hilarious movie, you can do it easily and effortlessly from our apartment.
Apartment 11303 also offers majestic views from the furnished balcony, which is accessed from the living area and the master bedroom.
First Class Location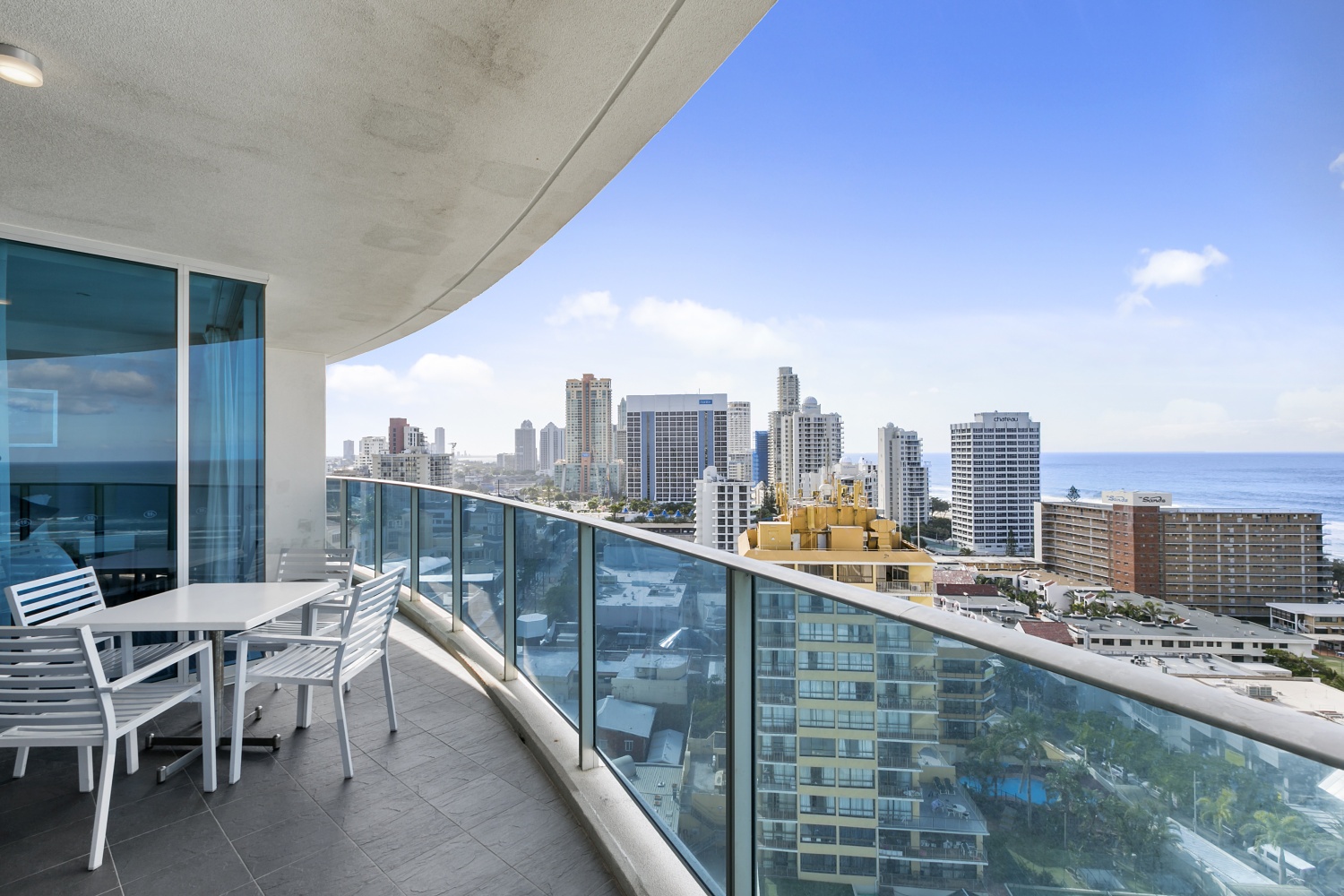 Apartment 11303 is strategically located on the 13th level of Orchid Residences. The beach is only a couple of minutes away, while the apartment is still far enough from the din. What's more is that Orchid Residences itself is centrally located in Surfers Paradise, meaning that you'll have a range of food and shopping options nearby.
Best of Facilities and Amenities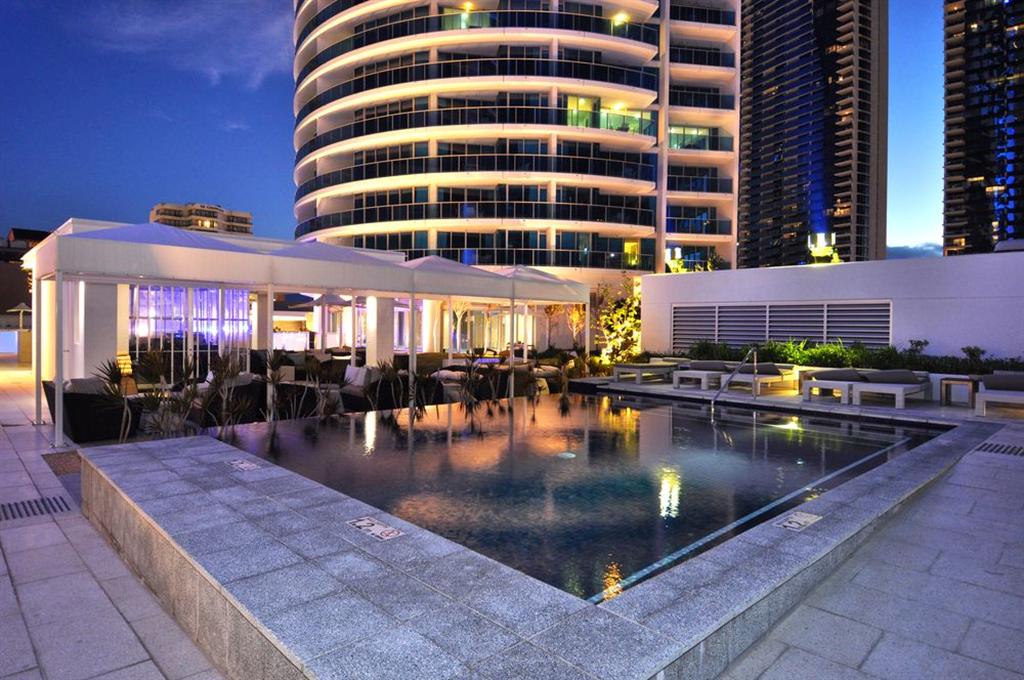 While Apartment 11303 itself offers a range of facilities and amenities, you can enjoy a whole lot more from the hotel. Orchid Residences is co-located within a 5-star hotel. Thereby booking a stay at this apartment, you also get full access to all hotel facilities, which are nothing short of top class, as well.
There are adult plunge pools, heated pools, children splash pools, fitness centres, saunas and spas within the hotel grounds. There's also a theatre, a food supermarket and some amazing restaurants within the hotel itself. Should you choose Apartment 11303 for your Gold Coast holiday, you get to enjoy all these terrific facilities and amenities.
Surprisingly Affordable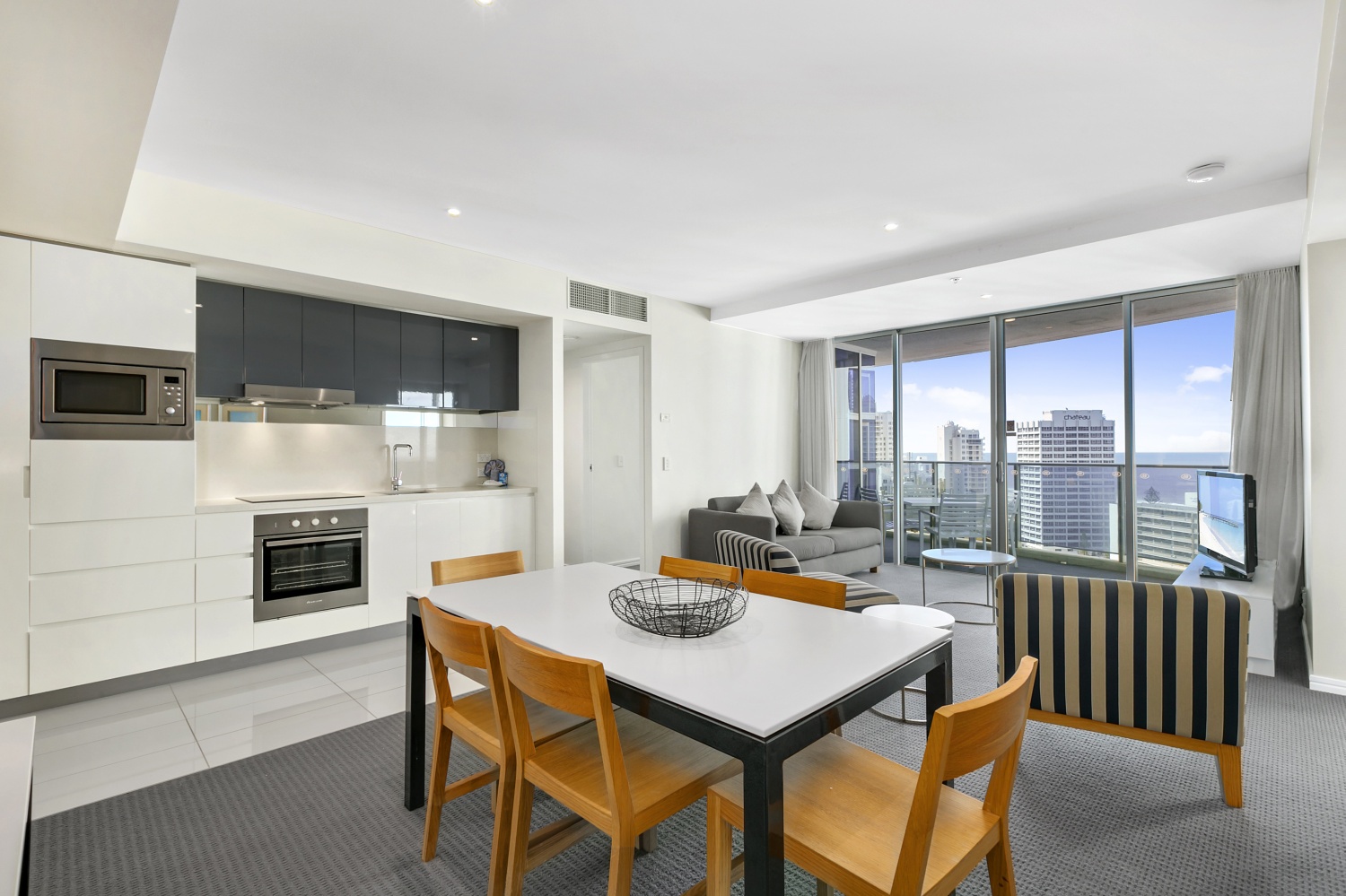 If all of this hasn't convinced you how fantastic Apartment 11303 is, you definitely will be when you know its price. This stunning apartment offers all the features of a 5-star hotel and much more, at a far lower price!
This apartment also has a fully equipped kitchen and a laundry. So, by doing your own meals and laundry, you'll save even further. This apartment certainly offers unbeatable value for money.
HRSP is offering this apartment at a great price. But to get today's best price, you need to visit the website listing. Availability at this apartment will sell out fast, so book today before you miss out!