Introducing Orchid Residences, Apartment 24203
Luxurious accommodation may be plentiful in Surfers Paradise. But what if it's 5-star luxury at prices lower than most hotels? That's exactly what our new listing, Apartment 24203 at Orchid Residences offers you.
We've recently added this apartment to our portfolio of Surfers Paradise apartments and we're proud to showcase it today. Apartment 24203 is a spacious apartment, which offers ultra-luxurious holiday accommodation at reasonable prices. In fact, the current deals are so great; you'd be crazy not to book this apartment for your own holiday.
So, continue reading this article to get better acquainted with Apartment 24203.
5-Star Luxury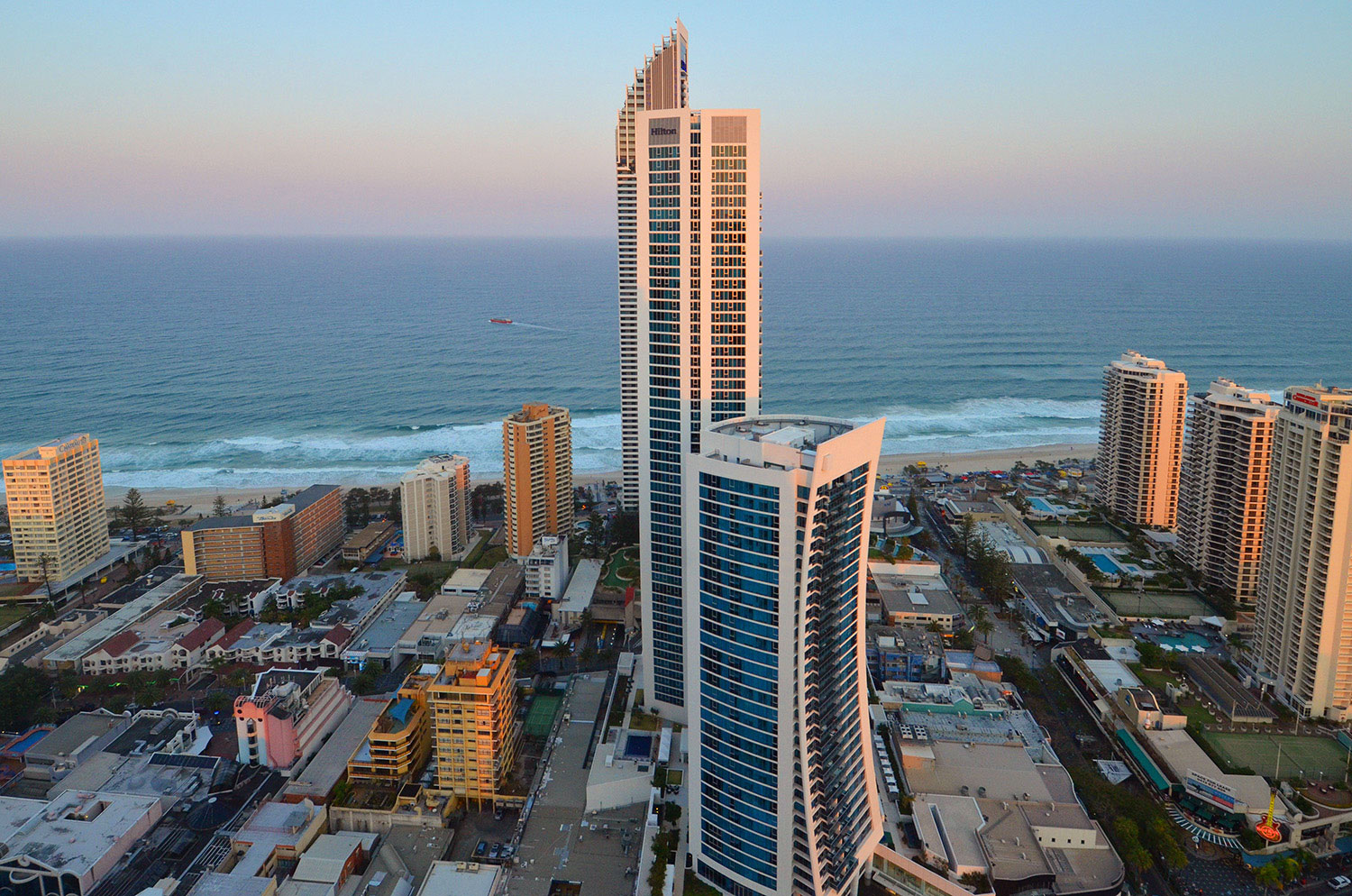 Apartment 24203 offers nothing short of 5-star luxury. The apartment oozes class and elegance, thanks to immaculate interiors with grand furnishings. You'll enjoy the best of amenities and facilities, within both the apartment as also in the 5 star hotel, in which it is co-located in.
The hotel features fantastic splash and plunge pools, pools with attached bars and heated swimming pools. There are also a couple of fitness centres, a sauna, a spa, BBQ facilities and a theatre within the ground of the hotel. What's more, the hotel also has a couple of acclaimed restaurants and a food store within the premises as well.
By staying at Apartment 24203, you get to avail all of these.
Superb Living Quality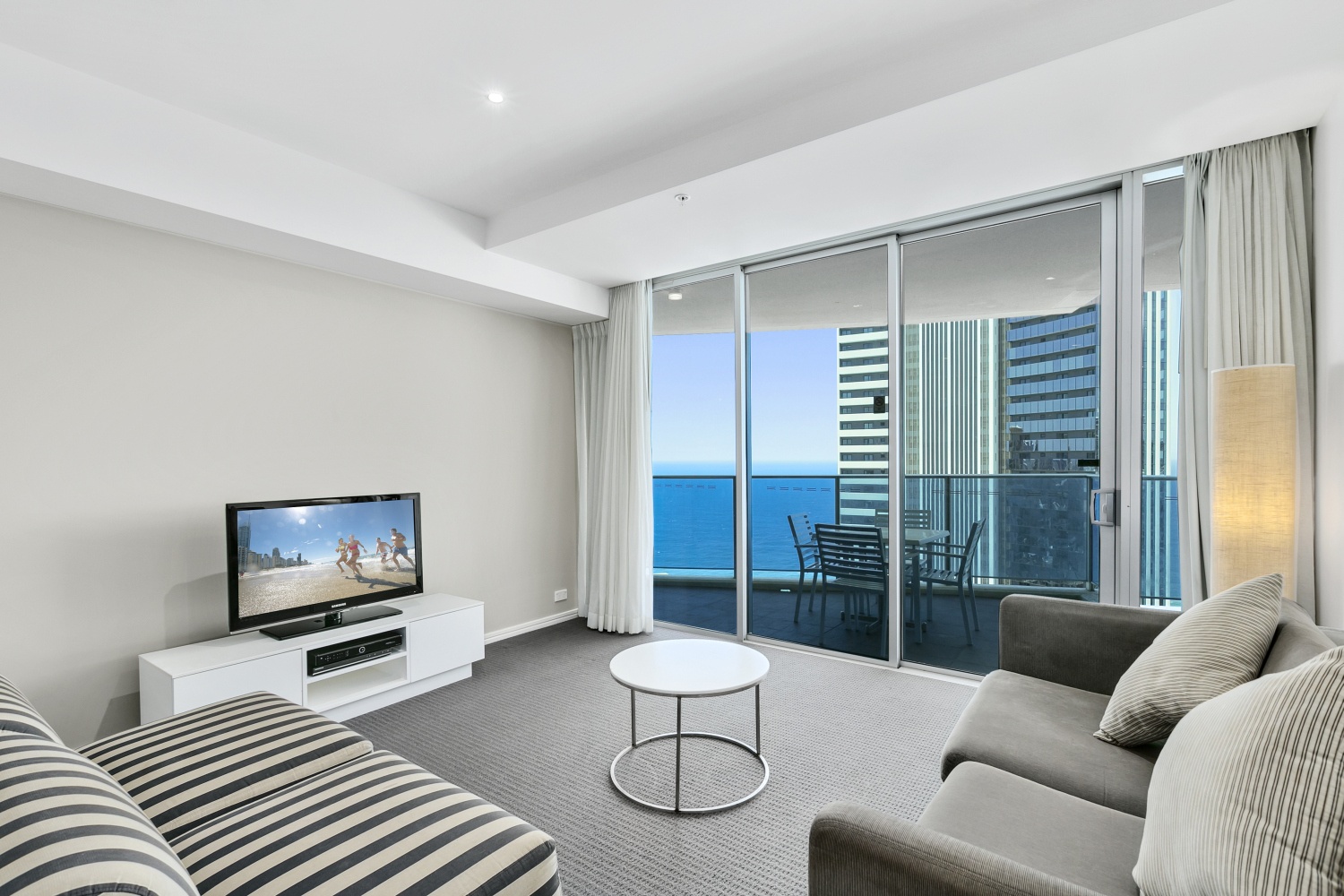 When it comes to the best quality of living, it is very difficult to beat apartment 24203. This 2-bedroom, 2-bathroom apartment exhibits modern fittings and furnishings that rival the best hotels. The modern interiors and all the "home-features" make this apartment ready to live in.
The apartment includes a spacious lounge, a fully equipped kitchen, laundry facilities, a separate dining area and a large furnished balcony. You'll get to witness surreal views of the ocean from the 42nd level of the Highrise Tower, which is where the apartment is located.
Apartment 24203 also includes various entertainment facilities to keep you entertained throughout your stay. These include a flat screen TV, DVD player and unlimited Wi-Fi and Foxtel Premium connectivity for free. You can work, play or have a good time on your holiday without even having to leave the apartment.
Great Location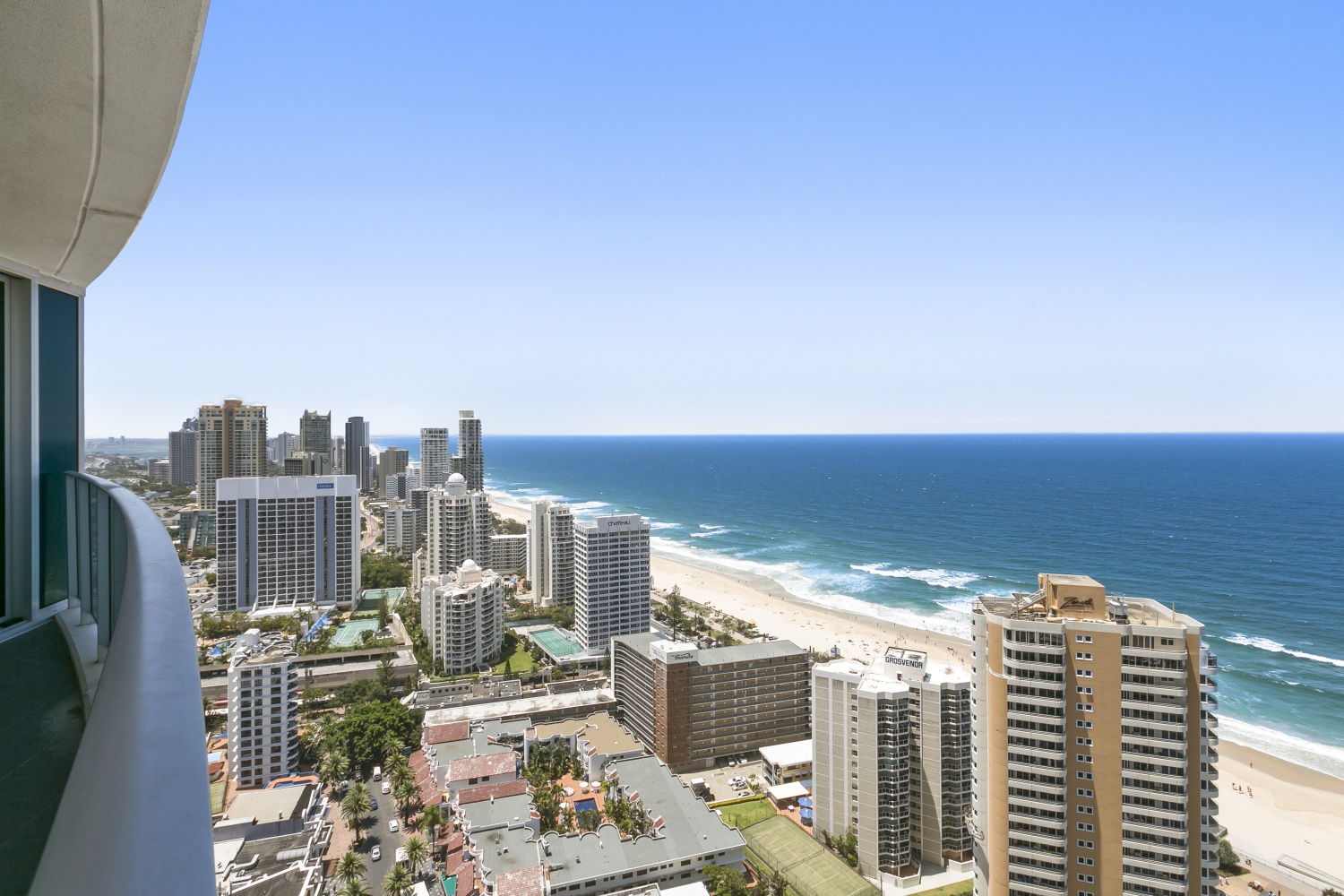 When looking for Surfers Paradise accommodation, you need to look for accommodation that is centrally located. For this, Apartment 24203 is perfect. Orchid Residences is located just 350 metres from Surfers Paradise beach and is right next to Cavill Mall. Public transport is plentiful in the area and you can also access other tourist hotspots with ease. Whether you want to shop, eat out or visit tourist hotspots in Surfers Paradise, Orchid Residences places you in the perfect spot.
Reasonably Priced
You're forgiven for thinking that that luxury accommodation in the heart of Surfers Paradise would be beyond your budget. Thankfully that is not the case at all. Our holiday apartments at HRSP are often cheaper than most hotels in Surfers Paradise. This holds true for Apartment 24203 as well.
Instead of staying in a cramped up hotel room, or having to book multiple rooms, why not book Apartment 24203 instead? You'll enjoy more space, more privacy, great facilities and amenities and you'll pay less as well! Also, with the laundry facilities, onsite supermarket and fully-equipped kitchen, you can even have home cooked meals on your holiday. You don't need to dine out unless you really want to and you can save a lot of money in the process. Furthermore, the central location of Orchid Residences ensures that your transportation costs are kept to a minimum. Even the best hotels in Surfers Paradise cannot compete with the value for money offered.
Regardless of whether you're a family or a group of friends, booking Apartment 24203 is a good choice. Moreover, HRSP is currently offering some great deals on apartments in Surfers Paradise. Visit our website listing for Apartment 24203 to check out today's deals for this apartment.
If you've planned your travel dates, it's high time to book your holiday accommodation as well. Check our rates and availability for your dates of travel and book Apartment 24203 today!