Luxury Gold Coast Accommodation for 18 guests
As a large family or group looking to book a holiday, the Gold Coast is a fantastic choice. Australia's playground – the Gold Coast has enough attractions to keep people of all ages entertained. With theme parks, attractions, sandy beaches and a vibrant culture, it offers something for everyone.
However, for a truly gratifying Gold Coast holiday, you need wonderful accommodation. Thankfully, the three 2 bedroom apartments we offer on the 23rd floor of Orchid Residences offers just this. If you're a large group of 12-18 people, you should consider booking these three apartments for your stay.
What could be better than everyone staying on the same floor of the same hotel? Let's have a look at what they have to offer:
Apartment 22306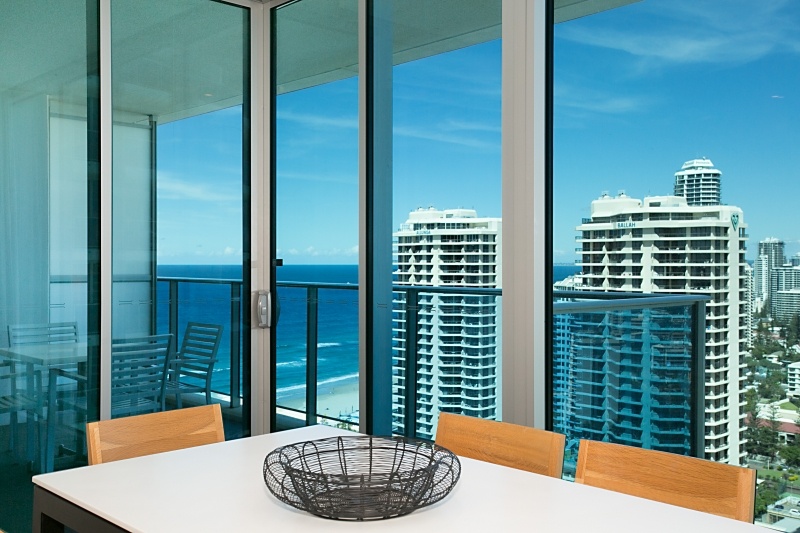 Apartment 22306 is highly luxurious and will offer you ultimate comfort. This apartment offers splendid views of Surfers Paradise and offers enough space for a large group to comfortably live in. The apartment features world class amenities including Foxtel premium, free car parking, separate cooking, dining and living areas and much more! Apartment 22306 includes a king bed, a double bed and two immaculate bathrooms. This apartment is available for just $235 per night!
Apartment 22305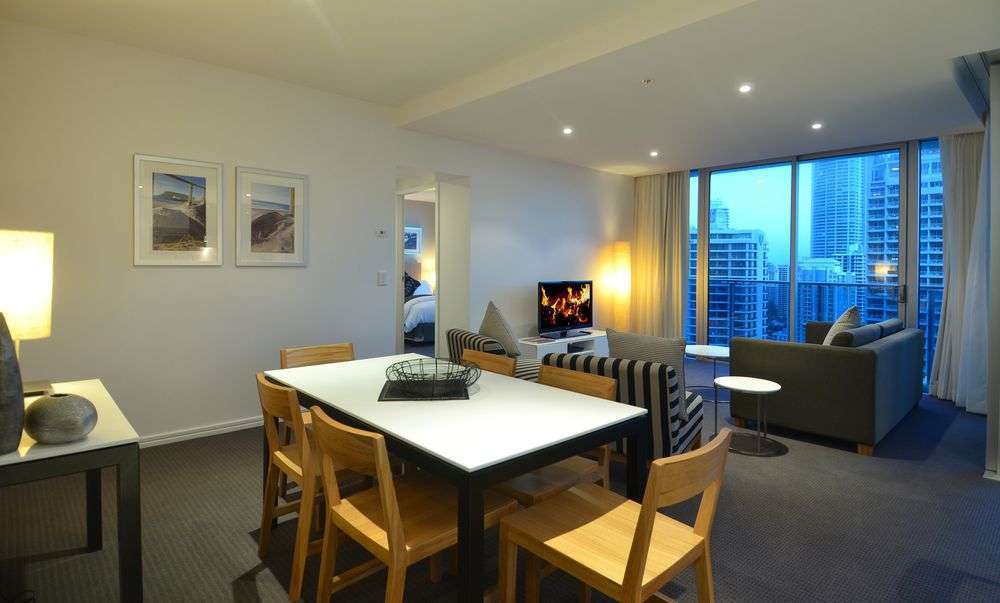 Apartment 22305 is another sprawling apartment that is spacious, luxurious and stylish. Featuring free Wi-Fi, Foxtel premium, free car parking, a gourmet kitchen and modern furnishings, Apartment 22305 presents everything that you need. Overlooking the Pacific Ocean, this apartment includes a king bed, a double bed and two spacious bathrooms. Apartment 22305 can be all yours for as little as $240 per night!
Apartment 22303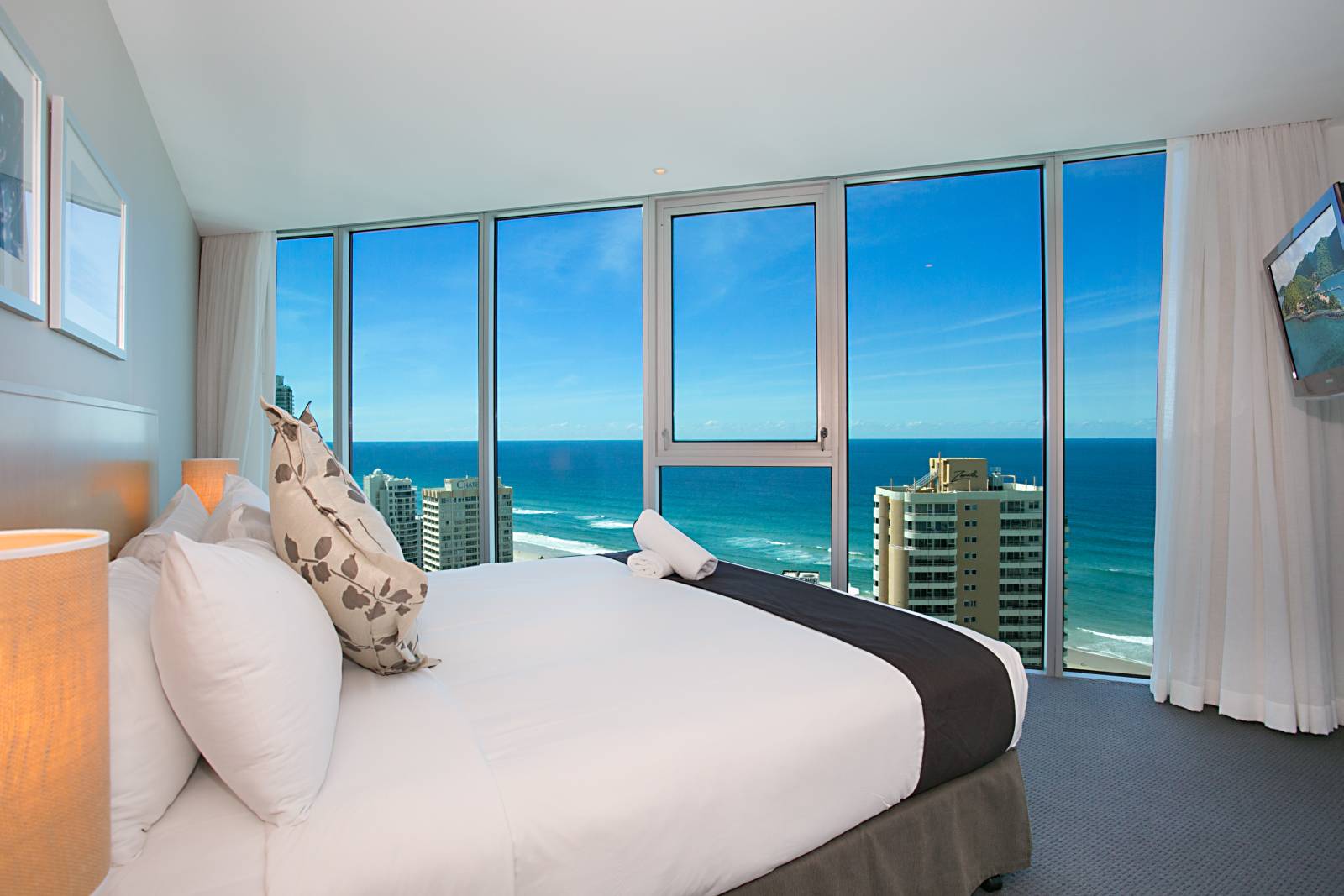 When it comes to luxurious private rentals, Apartment 22303 is just what you need. This spacious and elegant apartment features Foxtel premium, free Wi-Fi, free car parking, laundry facilities and several entertainment options. With different areas for sleeping, dining, living and cooking, you won't run out of space in this apartment. This self-contained apartment includes two bathrooms, a king bed and a double bed. For all this, you need to shell out just $240 per night!
Please note: Tariffs mentioned for each apartment sleep up to 4 guests. You can request for 2 extra beds to be provided for a small additional fee.
HRSP's apartments are always in high demand, so make sure to book your accommodation well in advance. Get in touch with our reservations staff and we'll make you a booking.