Sky High accommodation on the 51st floor!
If you're planning a Surfers Paradise holiday, you won't find any accommodation better than what's on offer at Orchid Residences. HRSP has a number of luxury hotel apartments available at Orchid Residences and today we are proud to showcase Apartment 25102.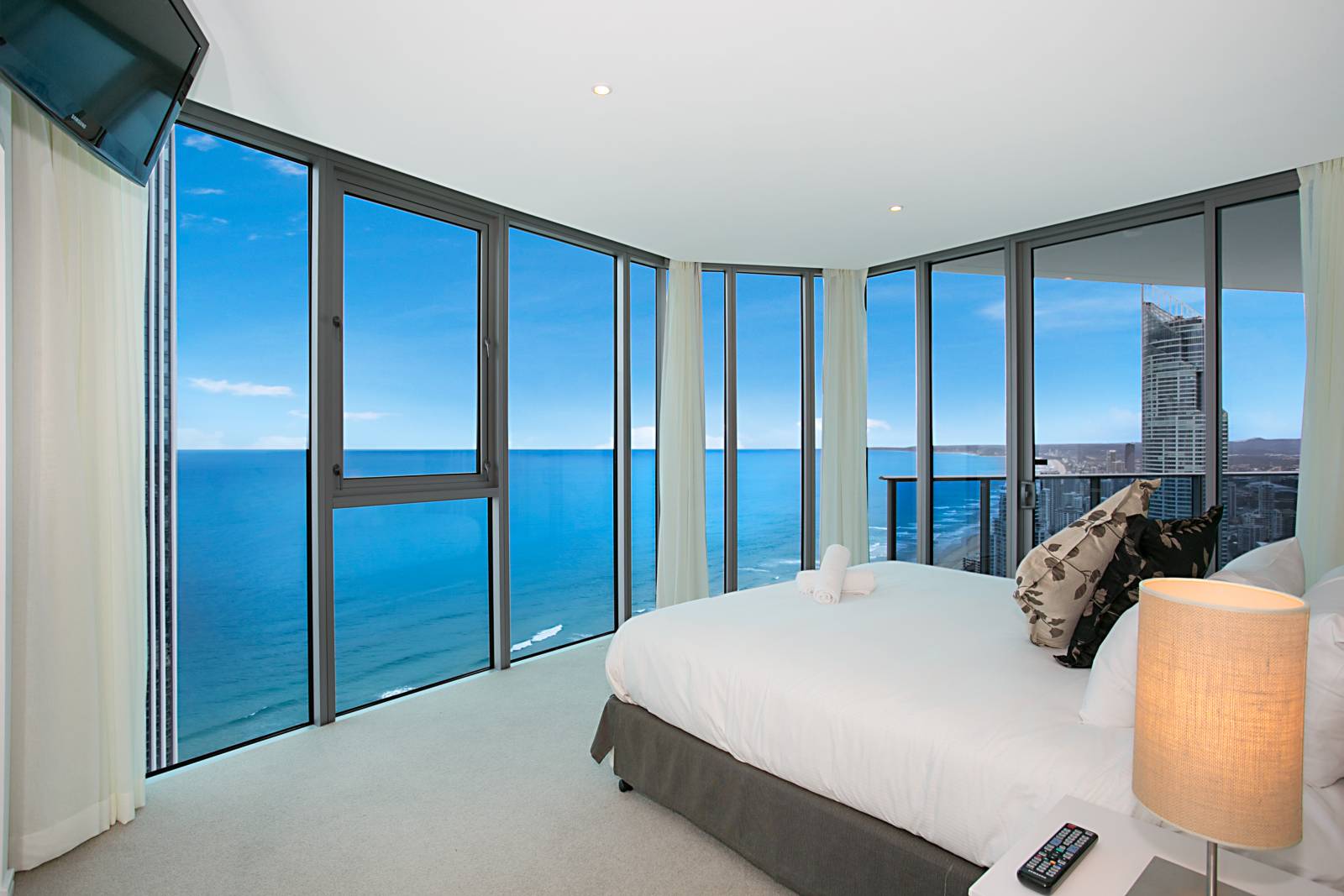 Here's what this elegant apartment has to offer:
Luxurious living on the 51st floor
Apartment 25102 is a luxurious hotel apartment located high on the 51st level of the hotels Orchid Highrise Tower. Apartment 25102 is a spacious apartment that features 3 bedroom, 3 bathrooms, and spectacular views of the Gold Coast, which from the 51st floor you'll be heard to match from other apartments in the area. The epitome of luxury, comfort, space and grandeur, you will certainly feel like a celebrity by staying in this luxurious apartment.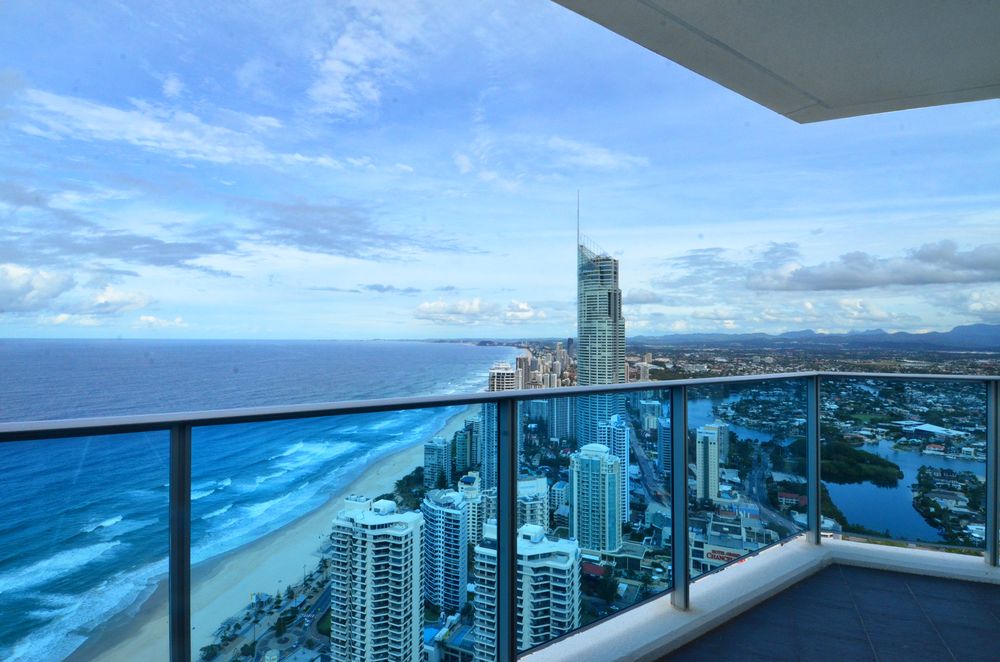 Great amenities
Needless to say, Apartment 25102 is packed with world-class amenities. Apart from the 3 large bedrooms, you will also enjoy a spacious living area, a separate dining area, a fully-equipped gourmet kitchen and a huge balcony. Fully air-conditioned, this apartment has various entertainment options including premium Foxtel, free Wi-Fi, TVs and a DVD player. You also get to enjoy the swimming pools, spas, saunas, gymnasium, BBQ areas and all other facilities offered by Orchid Residences when you stay at Apartment 25102.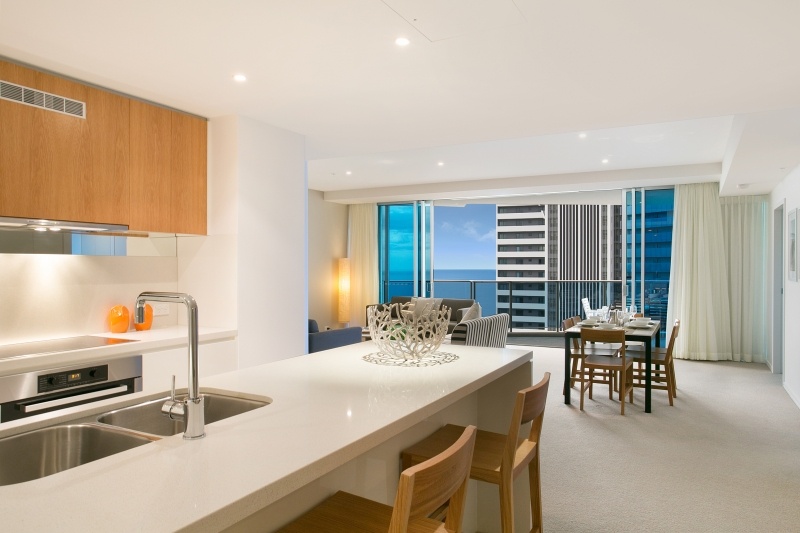 Stunning value for money!
A majestic apartment indeed, Apartment 25102 is available at just $375 per night when you make your booking through HRSP.com. Take advantage of our current promotional offer and you'll receive 10% off your booking – simply enter the coupon code D10 when you book this apartment online. You cannot expect to find such luxurious accommodation at such prices anywhere else in Surfers Paradise.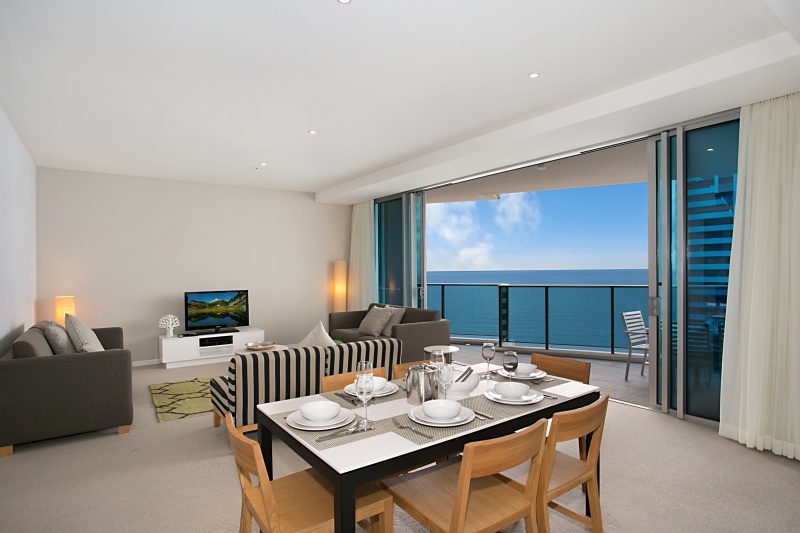 Customer reviews
Ms. Wendy, who recently stayed at Apartment 25102, had the following to say – "The views are stunning, it is well appointed, beautifully furnished and has everything you need to self-cater. The only problem here is you won't want to leave. I have been misled many times on other websites but this luxury apartment was perfect. Thank you for genuine advertising."
This just goes to show how much guests have loved this fantastic apartment!
Make sure to consider Apartment 25102 for your next Surfers Paradise holiday. Orchid Residences is located in the heart of Surfers Paradise, so by staying with us, you will be close to all the major tourist attractions of the area. Don't forget, book today using our special promotional coupon code 'D10' and receive 10% off your accommodation booking. What could be better than the best views in town coupled with the best prices in town!