5 Reasons to Visit the Gold Coast in April
If you're planning an upcoming Gold Coast family holiday, then April is a great month to head to the Gold Coast. Why? Because April is one of the best times to visit our region!
There are plenty of reasons why so many of our guests choose April for their Gold Coast holiday. Today, I'll reveal some of these reasons to you. Continue reading to find out!
1. The weather is hot with some rainy days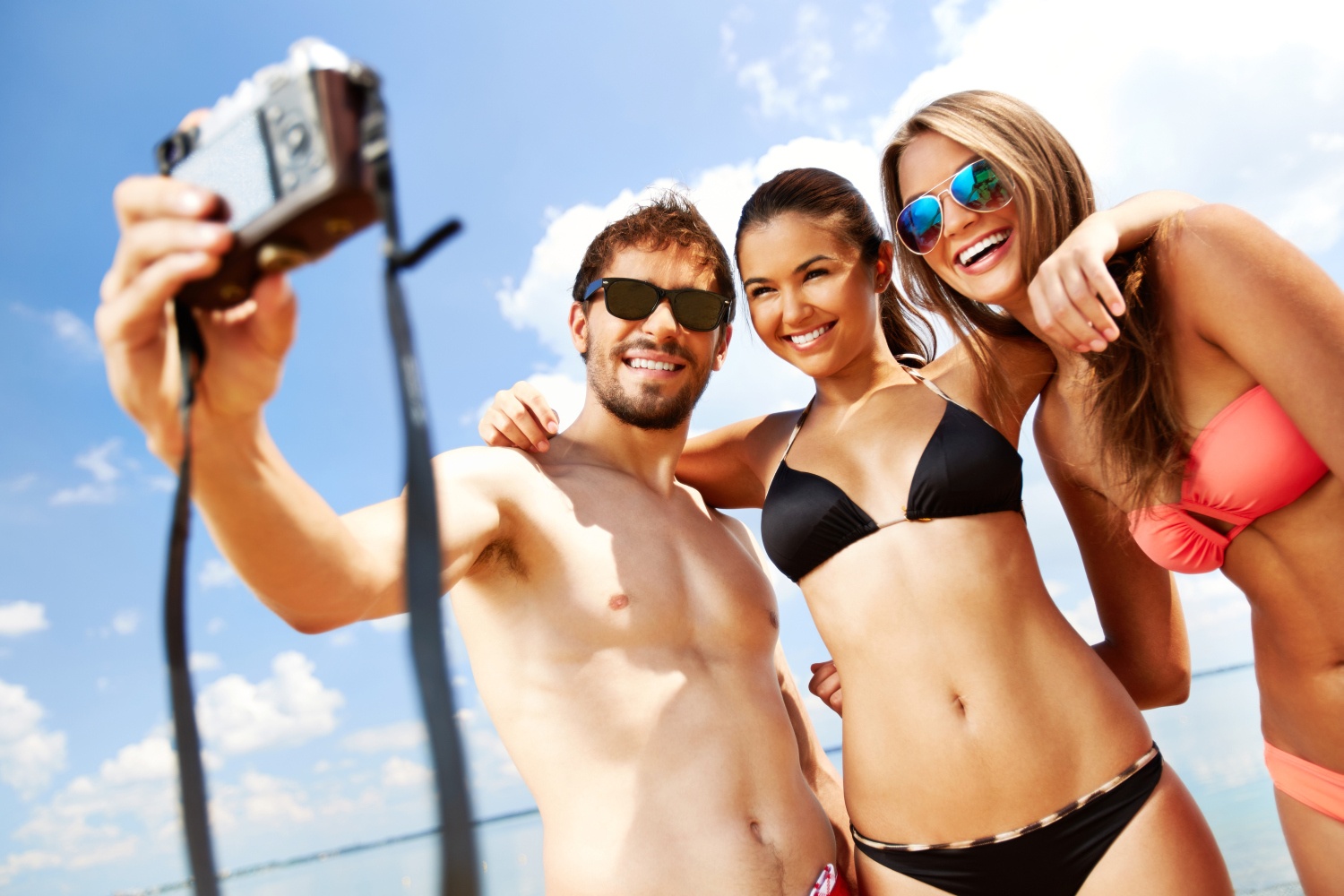 April brings with it absolutely sublime weather on the Gold Coast. It marks the middle of autumn and the weather is just starting to cool down after our very hot summer.
The average temperature ranges from 16°C-25°C in April, which is very pleasant. In addition, the average sea temperature is 23°C, making April the ideal time to surf or enjoy water sports.
While the weather is pleasant, there are some rainy days on the Gold Coast in April. Nevertheless, April is still a great time to visit the Coast and enjoy the outdoors and the beaches.
2. There's plenty of time to take a family holiday
There are also plenty of school holidays in April, making it the perfect time to take off on a family holiday. School holidays begin April 1 and last till April 25, leaving plenty of time for you to plan a holiday.
Moreover, the month of April also has a number of public holidays. Easter holidays start on Friday, April 14 till Monday, 17 April. ANZAC day on April 25 is also a public holiday.
With so many holidays to take advantage of, April is an ideal time to take the family on holiday to the Gold Coast. Keep the holiday dates in mind and plan your travel accordingly.
3. April offers some great events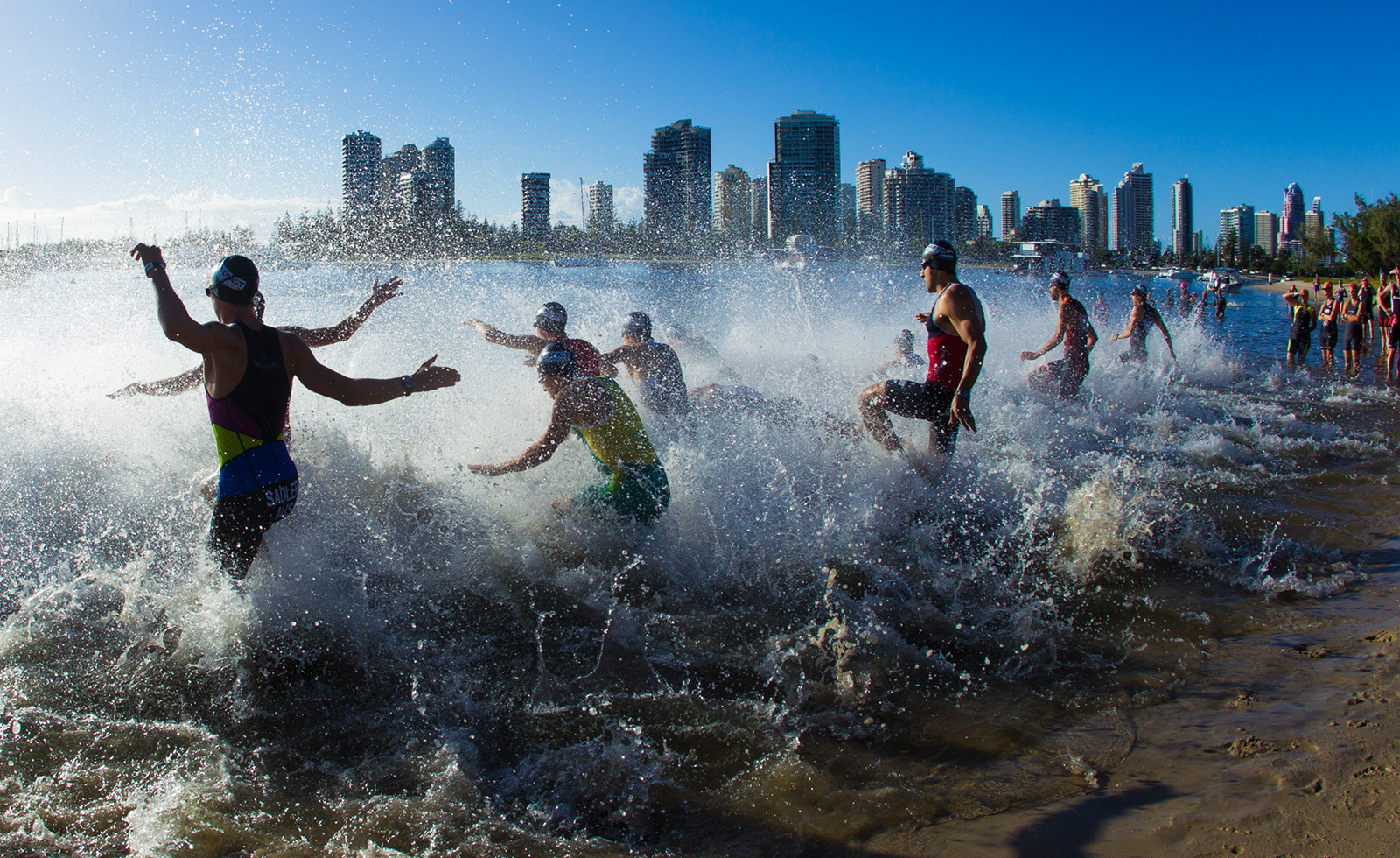 If you do head to the Gold Coast in April, you'll have plenty of great events to look forward to. Ranging from sporting events to film festivals, April has everything in store for you to enjoy.
If you're fond of athletic competitions, you're sure to have a good time. The Gold Coast Triathlon, which is part of the ITU World Triathlon Series will be held from April 8-9. Apart from this, the Gold Coast Cup – Outrigger Marathon will also take place in Surfers Paradise from April 22-23. You'll get to witness the best Australian athletes battle it out in these competitions.
Another great event to look forward to on your Gold Coast holiday this April is the Gold Coast Film Festival. This festival will showcase all aspects of film and film-making from Wednesday, April 19 to Sunday, April 30. With comedies, dramas, indie films, genre films and family features, this festival has something in store for everyone.
4. No shortage of things to do on the Gold Coast in April
If the events don't keep you busy enough then the attractions sure will. Thanks to the great weather, April is the ideal time to witness the beauty of the Gold Coast by air. Just hop on a seaplane, helicopter or hot air balloon and you'll get to see surreal sights of the Coast.
Golf is also very popular on the Gold Coast, with more than 30 golf courses for you to visit. There are some wonderful resorts built around courses at Sanctuary Cove, Carrara and Hope Island. Surfing, snorkelling and water sports are other popular attractions you can look forward to in April.
April is also great for exploring the Gold Coast Hinterland, thanks to the brilliant weather. You can explore native Australian wildlife in the rainforests to your heart's content.
And of course, regardless of the month, it's always a good time to visit Sea World, Dreamworld and our other Gold Coast theme parks for a fun holiday experience.
5. There's heaps of accommodation to avail of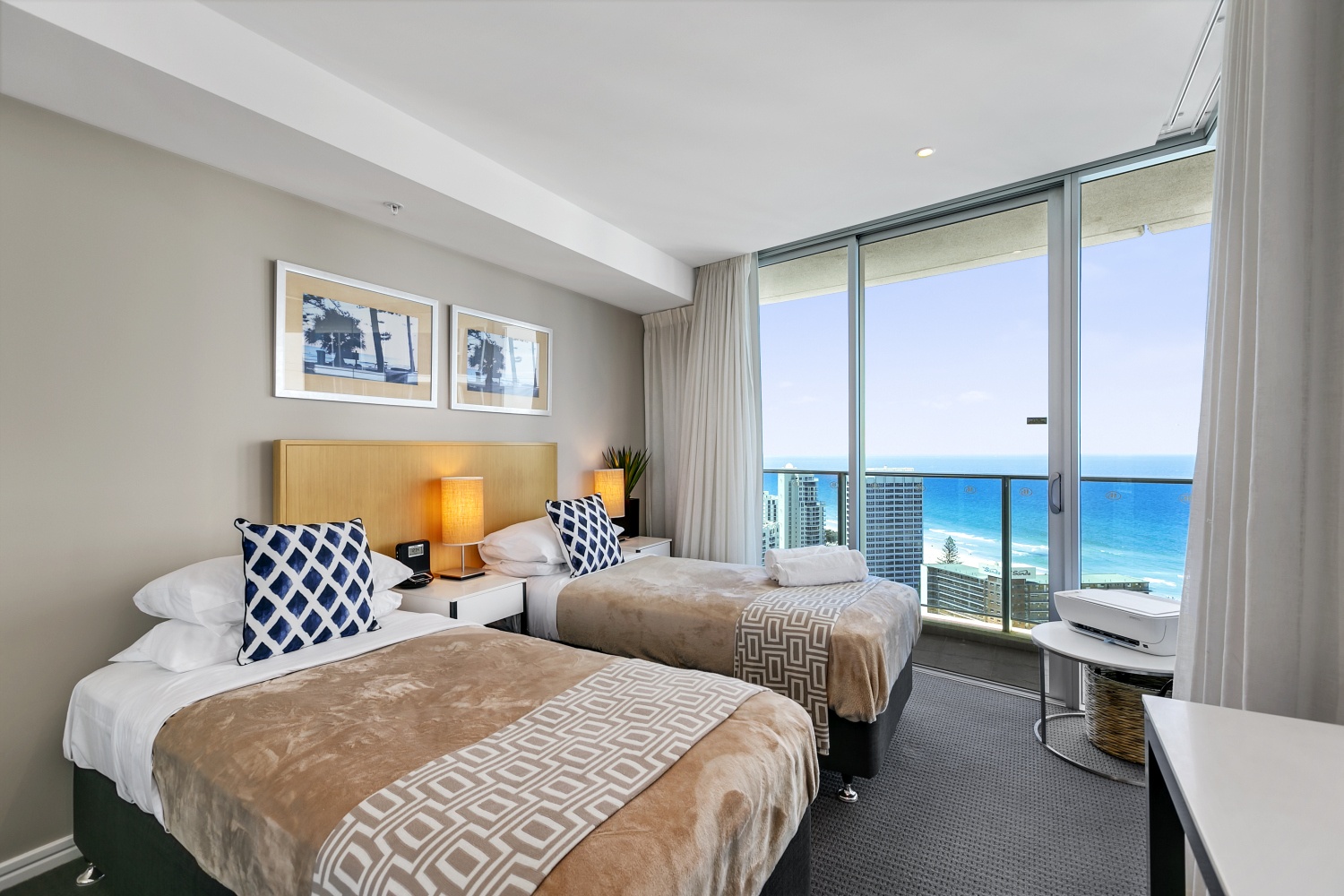 When it comes to finding Gold Coast accommodation, you have plenty of options as well. However, for an unforgettable holiday, book your stay in one of the Gold Coast's most exclusive hotels with us at HRSP.
We manage over 60 private holiday apartments in Surfers Paradise – all located in some of the best Gold Coast resorts, including Chevron Renaissance, Orchid Residences, Moroccan Resort, Esplanade (Soul), Apartment 4204, Circle on Cavill, Crown Towers and Sun City.
We have family friendly accommodation options at Orchid Residences and Esplanade (Soul) starting from just $180 per night. Our apartments are luxurious, spacious, fully self-contained and packed with top notch facilities and amenities that you and the kids will love. When it comes to family friendly accommodation at affordable prices, you simply won't find a better deal elsewhere.
So, plan your travel dates and book your accommodation with us at HRSP. Give us a call at (07) 5539 8553 to book an apartment with us today!