5 Reasons to visit the Gold Coast in December
Thinking of where to spend your Christmas holidays this December? Let me point you towards Australia's playground – the Gold Coast. Thousands of domestic and international tourists flock to the Gold Coast in December every year. They can't all be wrong, can they?
The Gold Coast experiences summer in December and this month brings with it plenty of events, and outdoor activities. Moreover, you can also find fabulous Christmas holiday accommodation to take advantage of. Continue reading this article as I explain what you can look forward to on a Gold Coast holiday this December.
Here are 5 of my top reasons why you should visit the Gold Coast this December.
1. Celebrate Christmas on the beach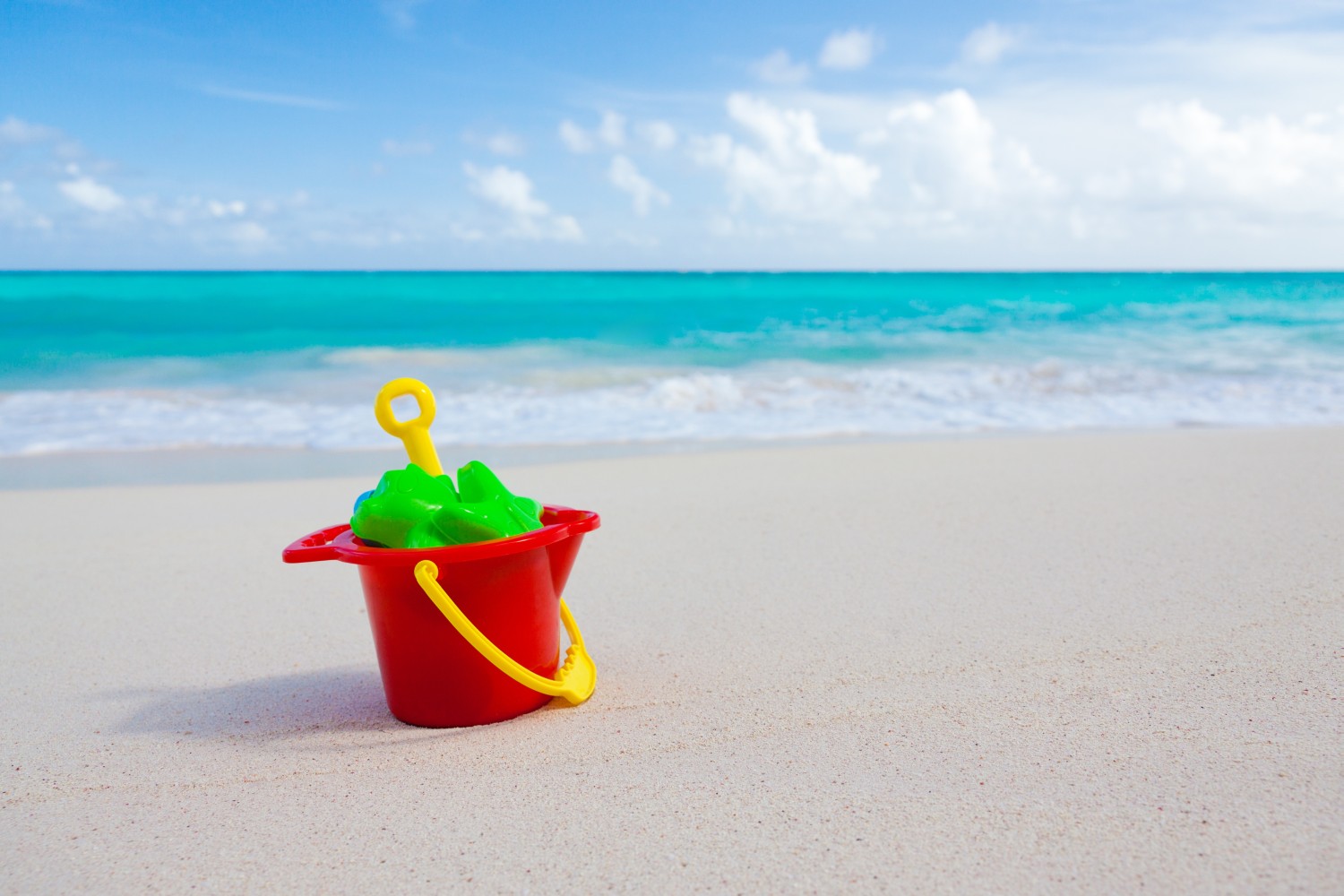 Christmas = summer, which is why December is the perfect time to visit the Gold Coast. Bask in the golden sandy beaches that the Gold Coast is famous for and celebrate Christmas on the beach. Celebrating Christmas on the beaches will provide a memorable experience that you and your family will love. Many restaurants and bars also offer specials for Christmas, which is just another reason to visit the Coast this December.
2. The weather is sublime
The Gold Coast's weather is simply sublime in December. The average temperatures range between 19°C and 27°C, meaning you can simply pack shorts and singlets and you're good! The sea temperatures are at a pleasant average of 23°C, so you can have a great time enjoying the water as well.
The warm and humid weather makes it perfect for you to enjoy outdoor activities. December also sees the longest daylight hours on the Gold Coast, from 4:40am to around 6:45pm. Visit the Gold Coast this December and you can enjoy plenty of outdoor activities, water sports and events.
3. School holidays are on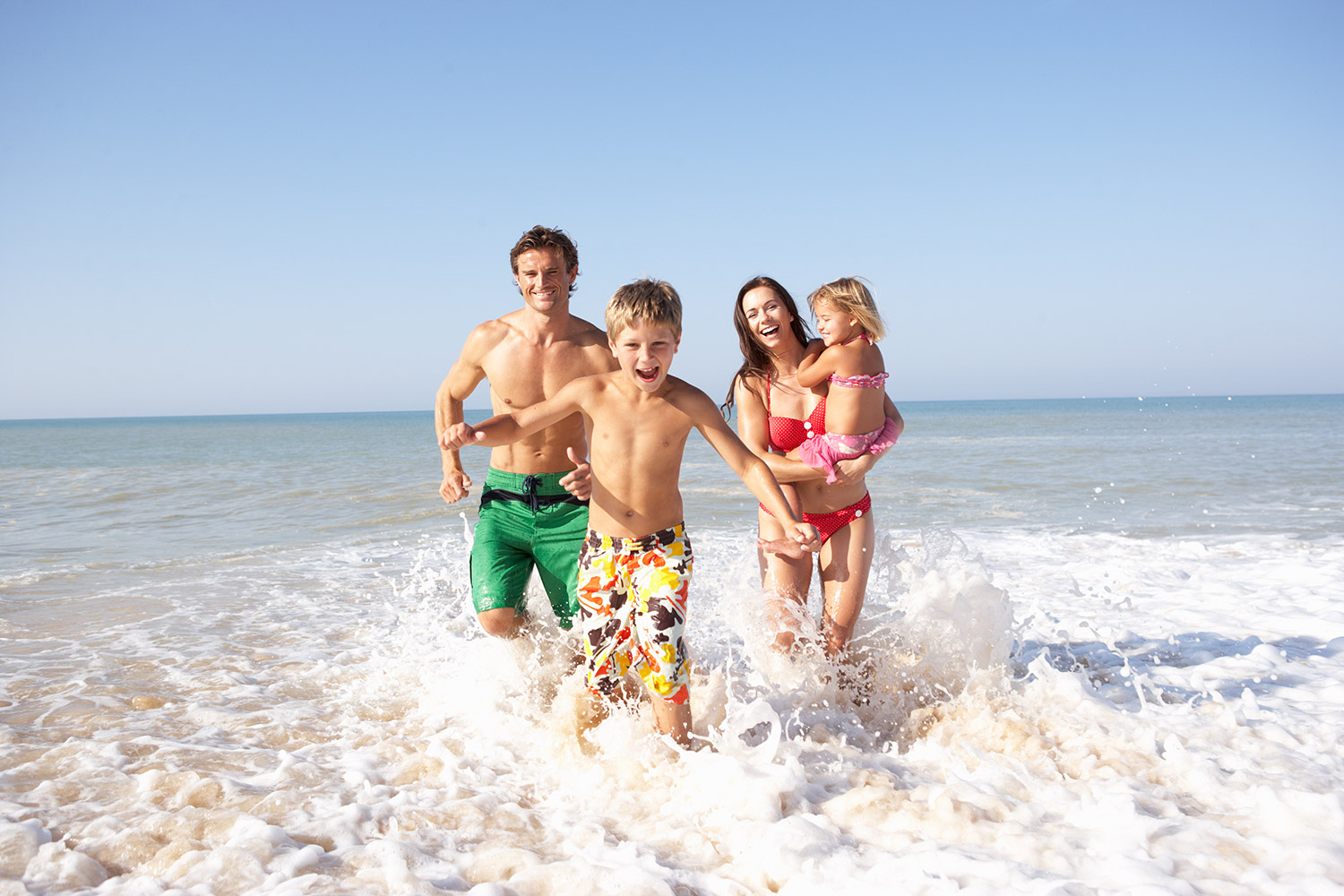 It is school holidays in Queensland during the month of December. Because of this, there are several special events and activities that a specifically catered to kids. In addition to our famous theme parks, attractions and activities, the Gold Coast City Council hosts various free family activities during this month, which you should take advantage of. So visit the Gold Coast with you family in December and the kids will love you for it.
4. Heaps of things to do on the Gold Coast in December
Visiting the Gold Coast in December is not just enjoyable for kids, but for adults as well. There are heaps of things that you can look forward to. You can take local tours by yourself or with a guide, you can enjoy great seasonal seafood and go swimming. For the playful, getting wet and wild in theme parks is a wonderful way to enjoy your holiday. Adventurous holidaymakers can try out jet skiing, kayaking and various other water sports. You can also take your family to Sea World, the Currumbin Wildlife Sanctuary or to take a short trip down to Byron Bay and the Crystal Castle. The list goes on and on – there is so much to do on the Gold Coast during December that you will wish that your holiday never ends!
5. The accommodation is awesome!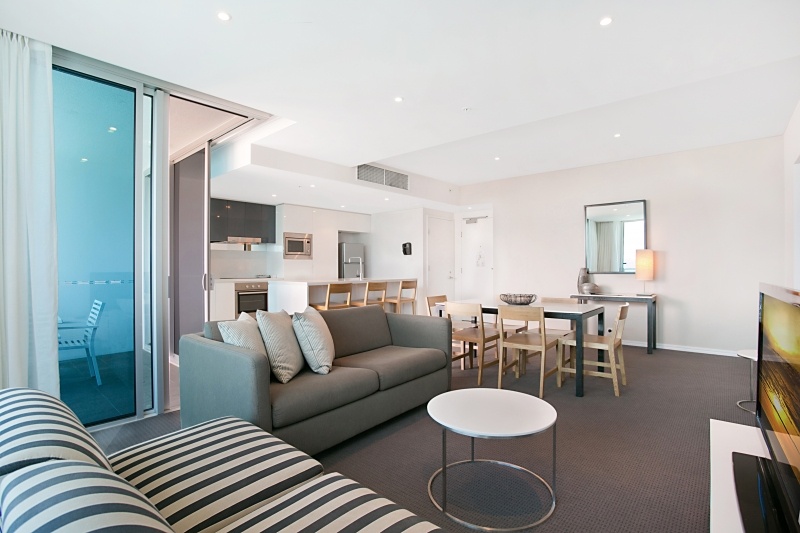 For a great Gold Coast holiday – regardless of what time of year it is – you need great accommodation. Fortunately, there are plenty of options available when you book through hrsp.com.au. While we offer over 50 holiday apartments in the best apartments and resorts on the Gold Coast, you can do no better than to book your holiday accommodation at Orchid Residences. Our 2 and 3 bedroom apartments at Orchid Residences are spacious, luxurious and feature first-class amenities, everything you would expect from a 5-star hotel. Everything that you can possibly wish for from holiday accommodation is delivered in these luxury apartments. However best off all, Orchid Residences is surprisingly affordable and is located on Orchid Avenue in the heart of Surfers Paradise and close to all tourist hotspots.
This review shows just how much our past guests have loved accommodation at Orchid Residences.
"If you're looking for luxury with a blend of comfort I would highly recommend this apartment. It was superb with the most amazing views from every room 48 floors high. The apartment itself is quiet large with plenty of space to move around. The furnishings are very modern and the beds are very comfortable, definitely one of the best nights sleep I've had followed by opening the curtain to a picturesque view. If there was anything negative to say it would be that our Foxtel wasn't working but even then that had little effect on our stay and was quickly sorted out. The location couldn't be more central to the main streets of surfers paradise with restaurants and shops at our doorstep. I would highly recommend this apartment to anyone and I will surely be returning. Thank you Tony." – Benjamin, Orchid Residences, Apartment 24802
For a truly memorable holiday season, choose the Gold Coast as your destination and book luxury accommodation at Orchid Residences. Take a look at our apartments which start at just $180 per night. So you must make sure to book your accommodation while our apartments are still available. Make your booking today by calling us at (07) 5539 8553.