Elvis comes alive this July!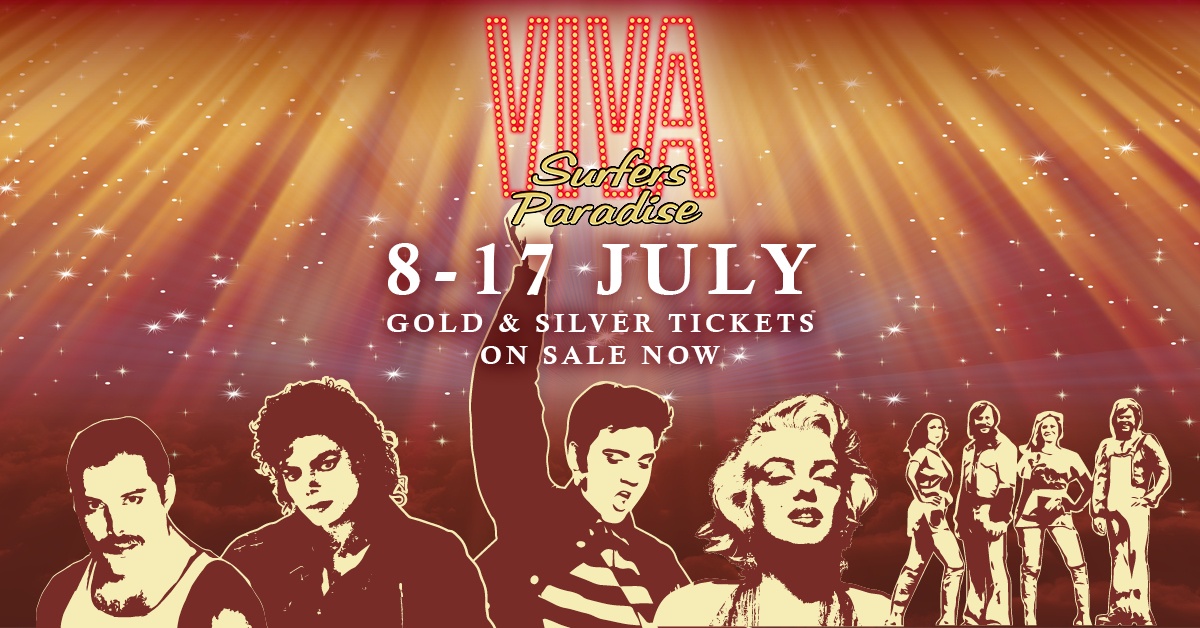 Take a step back in time as Surfers Paradise revisits the golden years when music legend Elvis Presley reigned as king. The live event will feature performances from some of the best tribute artists. There will also be a competition where Elvis tribute artists will face off with one another. You have a perfect excuse to gather a group of friends and head down to the Gold Coast for a holiday this July.
Watch Dean Z and Diogo Light in action
This year, two of the best Elvis tribute artists – Diogo Light and Dean Z will grace the stage at the Viva Surfers Paradise Event. Diogo Light was the winner of the Elvis contest in Sao Paolo held by the Elvis Presley Enterprises in 2013, while Dean Z was crowned as the Ultimate Elvis Tribute Champion in 2013. Watch these two artists perform memorable shows that are sure to teleport you back to the 50s and the 60s.
The Ultimate Elvis Tribute Artist Competition
The Viva Surfers Paradise Event will also showcase the Ultimate Elvis Tribute Artist Competition, where some of the best artists face off against each other in classic, entertaining shows. The tribute competition has been a hit over the past few years and this year promises a much better and grander event. This tribute competition will surely make you marvel at the talent of these young and upcoming artists.
Dates and location
This event is a part of the Viva Surfers Paradise Event and will be held on 14, 15, 16 and 17 July on the Surfers Paradise Foreshore.
As an event spanning many days, there is no better way to experience it than to book accommodation in Surfers Paradise, just meters from the entertainment. Split your accommodation costs and book one of our 2 or 3 bedroom apartments for you and your friends and enjoy this event at affordable prices.
Click here to check availability and book your accommodation today.