Sleep 6 from just $135 per night!
Travelling with family or with a large group can prove to be a daunting task. While it is difficult to orchestrate larger groups on a vacation, there are several other challenges as well, such as finding rooms close to one another. Often, such holidays can prove to be costly as well.
But what if I told you that you can all stay comfortably in a single apartment for as little as $135 per night? That's right, the math says that this equates to less than $25 a night per person! You won't find a better deal from any other accommodation provider in Surfers Paradise.
Book your accommodation with HRSP.com.au and you can enjoy a spacious 3 bedroom apartment at the Chevron Renaissance for just $135 per night. Each 3 bedroom apartment sleeps up to 6 people in the tariff, however for a small extra person fee; they can sleep up to 8.
These apartments are complete with the all the amenities and facilities needed for an enjoyable stay. More so, these apartments are all located in the famous Chevron Renaissance building, which is hailed as one of the best apartments in Surfers Paradise.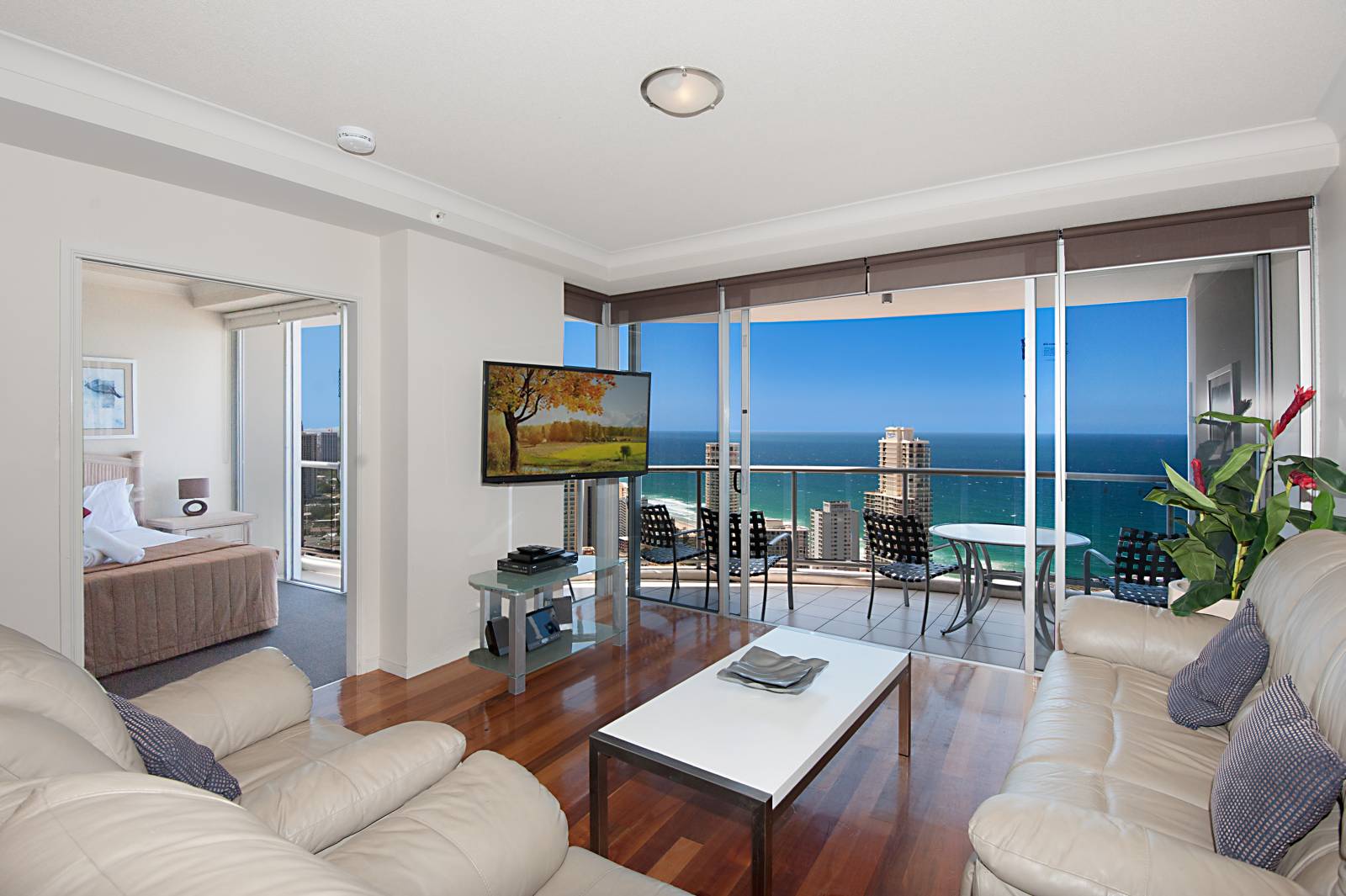 Here are some of the 3 bedroom apartments at the Chevron Renaissance which are available currently:
Apartment 2392
Apartment 1185
Apartment 2114
Apartment 1314
Apartment 3343
Apartment 2382
Apartment 1312
Apartment 1264
If you are planning a Gold Coast holiday with a large group, then you'll need a 3 bedroom apartment! Believe me, you won't find accommodation any better than what we have to offer. Book your Surfers Paradise accommodation with us at HRSP.com.au today!
Related Topics: