Gold Coast Airport Marathon
Are you planning a Gold Coast holiday? If you are, July is the perfect time to be travelling to the Coast. With the annual Gold Coast Airport Marathon being held in the season, you have the perfect excuse to head to the Gold Coast – either to take part in the event, or to cheer on and get caught up in the excitement.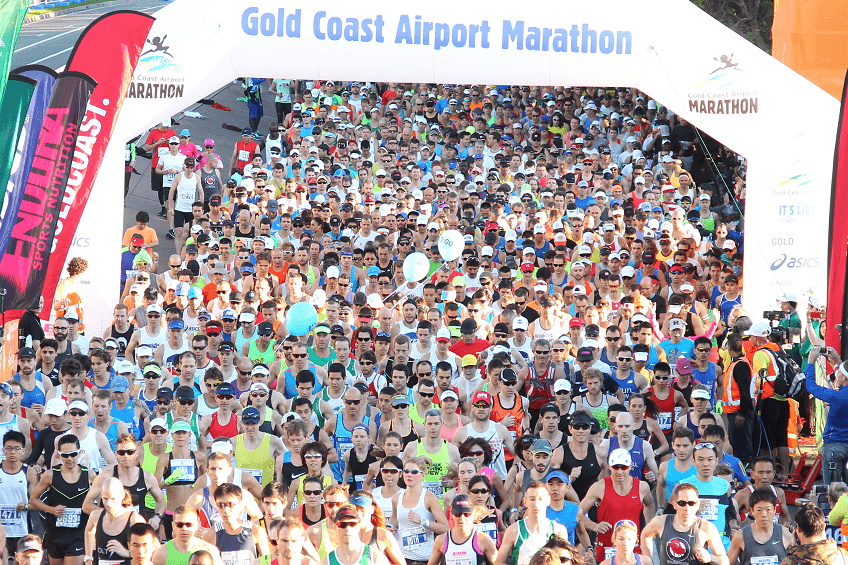 The marathon
An annual event held every year on the first weekend of July, the Gold Coast Airport Marathon draws in more than 27,000 participants every year. Renowned as Australia's premier road race, the marathon caters to participants of all abilities and ages across a variety of race events. Whether you're looking to set a personal challenge, fundraise for a cause or maybe run for fitness or fun, this marathon is for you!
Race events
There are many race events to look forward to at the Airport Marathon including a full marathon, a half marathon, a 10km run, a 5km run, a 4km and a 2km junior dash and wheelchair race events as well. The full marathon extends from Southport, through Surfers Paradise and down to Burleigh, where it turns to head back to Southport.
Dates
The Gold Coast Airport Marathon is scheduled to be held on the weekend of 2 and 3 July, 2016. All events will start on the Gold Coast Highway and will finish at Anzac Park.
Register at http://goldcoastmarathon.com.au/
If you book accommodation in Surfers Paradise you'll be in the heart of all the action. Cheer along or get involved, the choice is yours. Look at our accommodation offerings for the weekend here.