Surfers Paradise's most indulgent restaurants
Surfers Paradise's most indulgent restaurants
Ditch your diet on your Gold Coast holiday, and binge on the most extravagant food fare in Surfers Paradise. This foodie's paradise is home to some of most indulgent restaurants serving the brawniest grub you can sink your teeth into.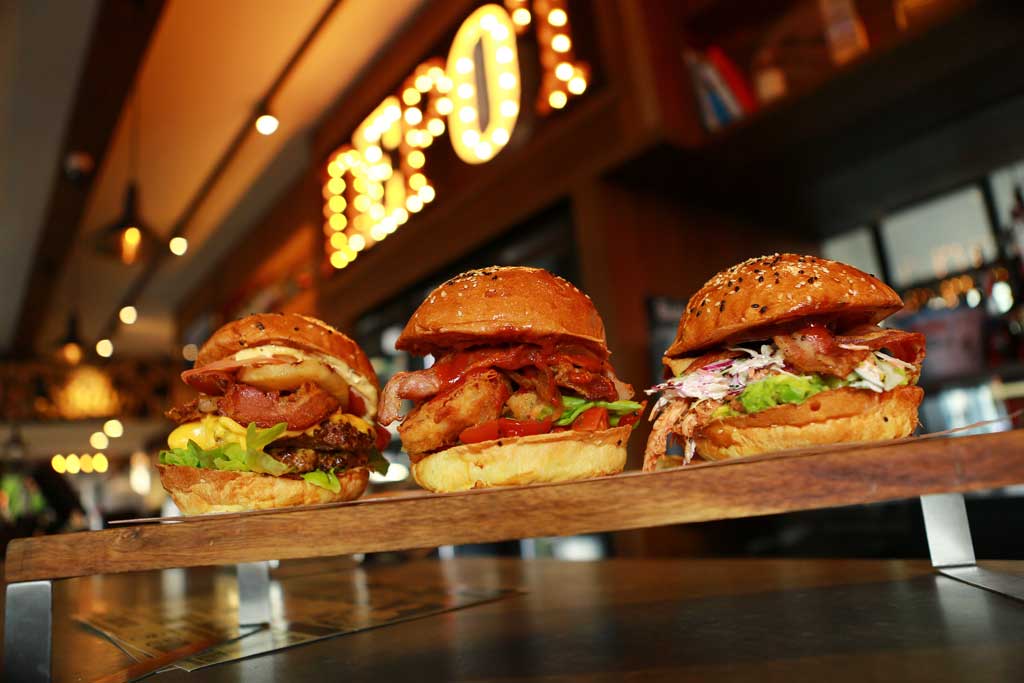 We picked a few of the most indulgent restaurants in Surfers Paradise so unbutton your jeans and bring a bib. Haven awaits.
Hurricane's Grill: Dunk your senses in their very famous, overtly hearty and juicy flame grilled pork, beef and lamb ribs or fill up your mouth with their extra saucy pure beef burgers.
Brooklyn Depot: You'll find it too hard to resist hogging up on Brooklyn Depot's heavenly BBQ pork ribs, jumbo sized meat filled hand-crafted burgers and crispy fries covered in an extra creamy, running sauce.
La Porchetta: Feast upon a hefty Italian fare with Chicken Parmigiana – a must try. An extra large portion of cheese, rich tomato sauce and melt in the mouth with chicken and ham, it's truly a fattening fare.
Oliver Brown Chocolate Cafe: No binging can be complete without satiating your sweet tooth. Famous for ambrosial desserts right from Waffles, Churros, fondues, specialty cakes and the best Belgian chocolates and treats are offered here.
Pancakes in Paradise: As the name suggests, you can fill up your plate with some of the best, hearty pancakes with any and every kind of topping you can ever imagine. Some over indulgent ones include Butter Grilled Banana Crepe, Chocolate Juliette Pancakes and Black Forest Pancakes.
Choose to book Surfers Paradise accommodation with HRSP and you can 'walk-off' your indulgent ways (settle down, it's just short stroll, or should I say roll) back to your apartment. Now that's what a holiday is all about, am I right?
Related Topics: