Gold Coast Airport Marathon, 2017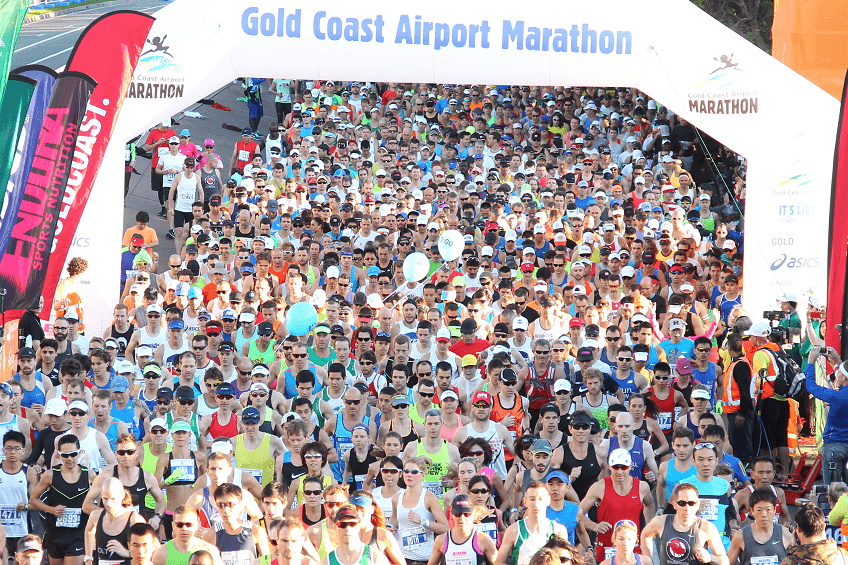 Australia's premier road race, the Gold Coast Airport Marathon is set to hit the Gold Coast this July. An IAAF Road Race Gold Label event, this marathon will attract over 27,000 participants across all ages.
The Gold Coast Airport Marathon includes several races. These are the full marathon, a wheelchair marathon, a half-marathon, a 15km wheelchair race, a 10km university run, a 5.7km challenge and junior races of 2km and 4km.
Whether you're a participant or a spectator, this event is sure to offer plenty of fun for all.
When: Saturday, July 1 to Sunday, July 2 from 6:00am-2:00pm.
Where: Broadwater Parklands in Southport.
Cost: Prices range from $25-$135.
Website: Gold Coast Airport Marathon
If you're planning on participating in this event, then you'll need to book your Gold Coast accommodation. For this, take a look at our luxury holiday apartments. They are located in Surfers Paradise, just a short distance from the Southport Broadwater Parklands. So, by staying with us, you'll have no problems getting to or from this event.
Phone us on (07) 5539 8553 or book your accommodation with us online today!