Top 5 buffets in Surfers Paradise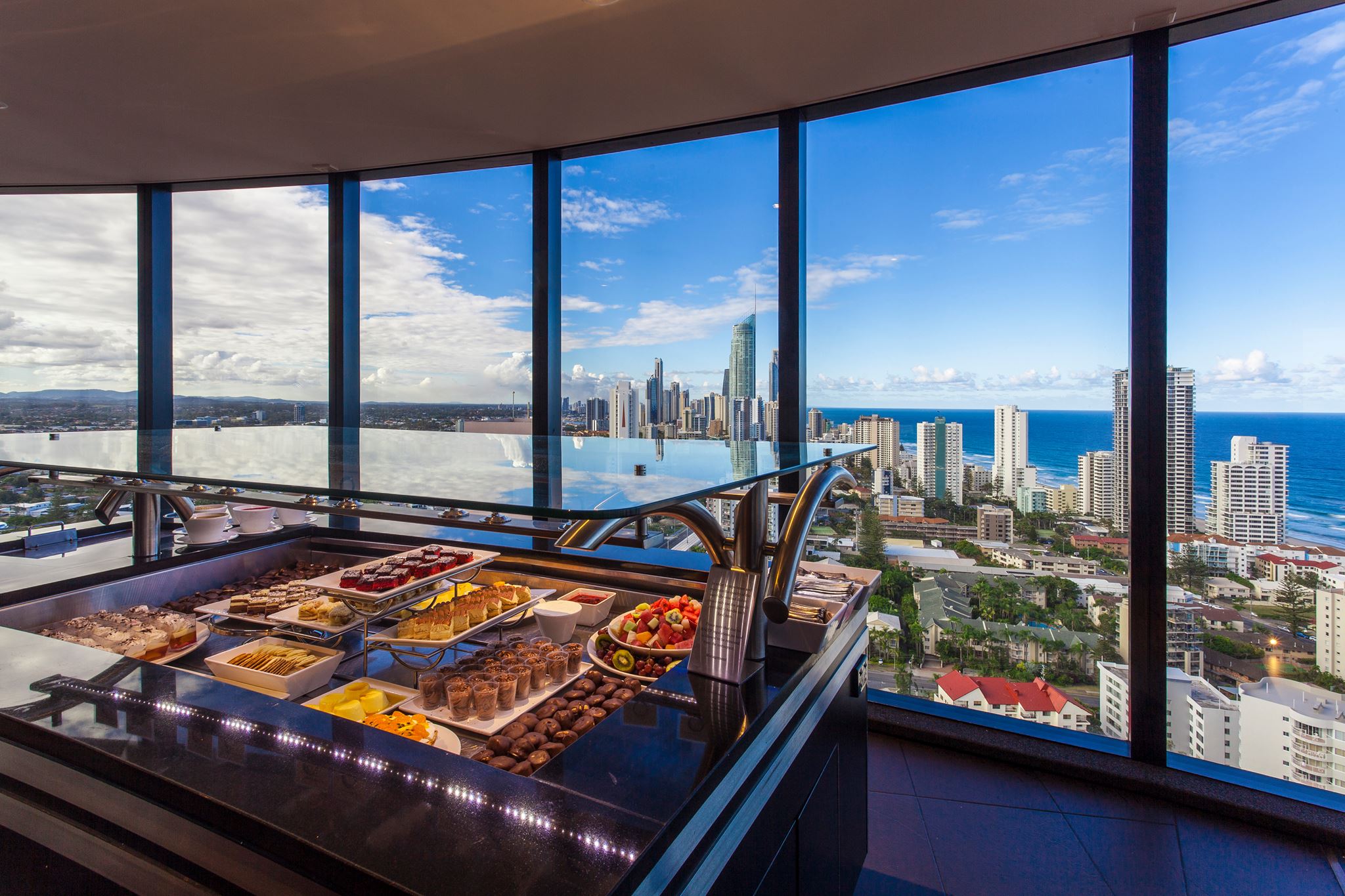 We all love buffets, don't' we? I'm sure everyone knows the best buffets in their hometowns, but what about finding great buffets when on holiday?
Don't worry – I'm here to help you out. Continue reading this post as I list out 5 of the best and most mouth-watering buffets in Surfers Paradise. Go to any of these restaurants and you'll certainly have a dining experience worth remembering.
1. Govinda's, Surfers Paradise
Govinda's at Surfers Paradise is a unique restaurant that offers great vegetarian food. The all-you-can-eat buffet at this restaurant features Indian and Middle Eastern cuisine with a western twist. While this restaurant offers delicious, karma-conscious food, the best part about it is that it is super affordable! Don't be fooled by the vegan tag though – their buffet will be loved by vegans and non-vegans alike.
2. Bazaar, QT
The buffet at the Bazaar at QT Hotel offers a one-of-a-kind experience. Featuring a great, interactive experience, diners can have amazing food in this marketplace styled eatery, while engaging with the chefs. From pizzas to milk buns, brisket and slaw, you will certainly enjoy having your fill at this buffet.
3. Citrique, Surfers Paradise Marriott
For a picturesque dining experience, you simply can't beat the buffet at Citrique in Surfers Paradise Marriott. Featuring a grand buffet with exceptional seafood items, Citrique offers high quality dining. Have a meal here, you're sure to remember it for a long time to come.
4. Four Winds Restaurant, Crowne Plaza
The only revolving restaurant in Queensland, Four Winds Restaurant sure offers a spectacular buffet. Located high up on the 26th level of the Crowne Plaza, the dining experience at this restaurant is simply superb. You'll have a worthy feast and an unforgettable dining experience at this restaurant. Make sure to try out the oysters Kilpatrick, roast pork loin and the beetroot, quinoa and green pear salad here.
 5. Terraces Restaurant, Sheraton Mirage
The buffet at Terraces Restaurant is a wonderful treat for Gold Coast locals and tourists alike. People even drive down from Brisbane here – such is the following of this restaurant! Famous for its seafood selection, the breakfast, lunch and dinner buffets are all crowd pleasing favourites at Terraces Restaurant. There's even an in-house bakery at this restaurant, so you can treat yourself to great desserts after your meal.
If you're a fan of buffets, then you obviously know good value when you see it. This is why you must look at our Surfers Paradise accommodation for your stay. We offer the best rates for the best apartments – you won't find better value for money elsewhere. Best of all, our apartments will have you well positioned, close to all of the buffets I have mentioned. So what are you waiting for, book your stay with HRSP today!