5 Best Cheap Hotels on the Gold Coast
A Gold Coast holiday, or any holiday for that matter, can be taxing on the savings front. Quite often, many families forgo a holiday simply because it is outside their reach. However, there are ways you can afford a Gold Coast holiday – simply by booking cheap hotels on the Gold Coast, right here with us at Gold Coast Holiday Rentals.
At Gold Coast Holiday Rentals (HRSP), we offer accommodation in some of the leading Gold Coast hotels, at much cheaper rates than those advertised on the hotel website. The dream of taking your family on a Gold Coast holiday can become a reality, if you choose to book your accommodation with us. Below, I present to you 5 of the cheapest hotels on the Gold Coast.
Chevron Renaissance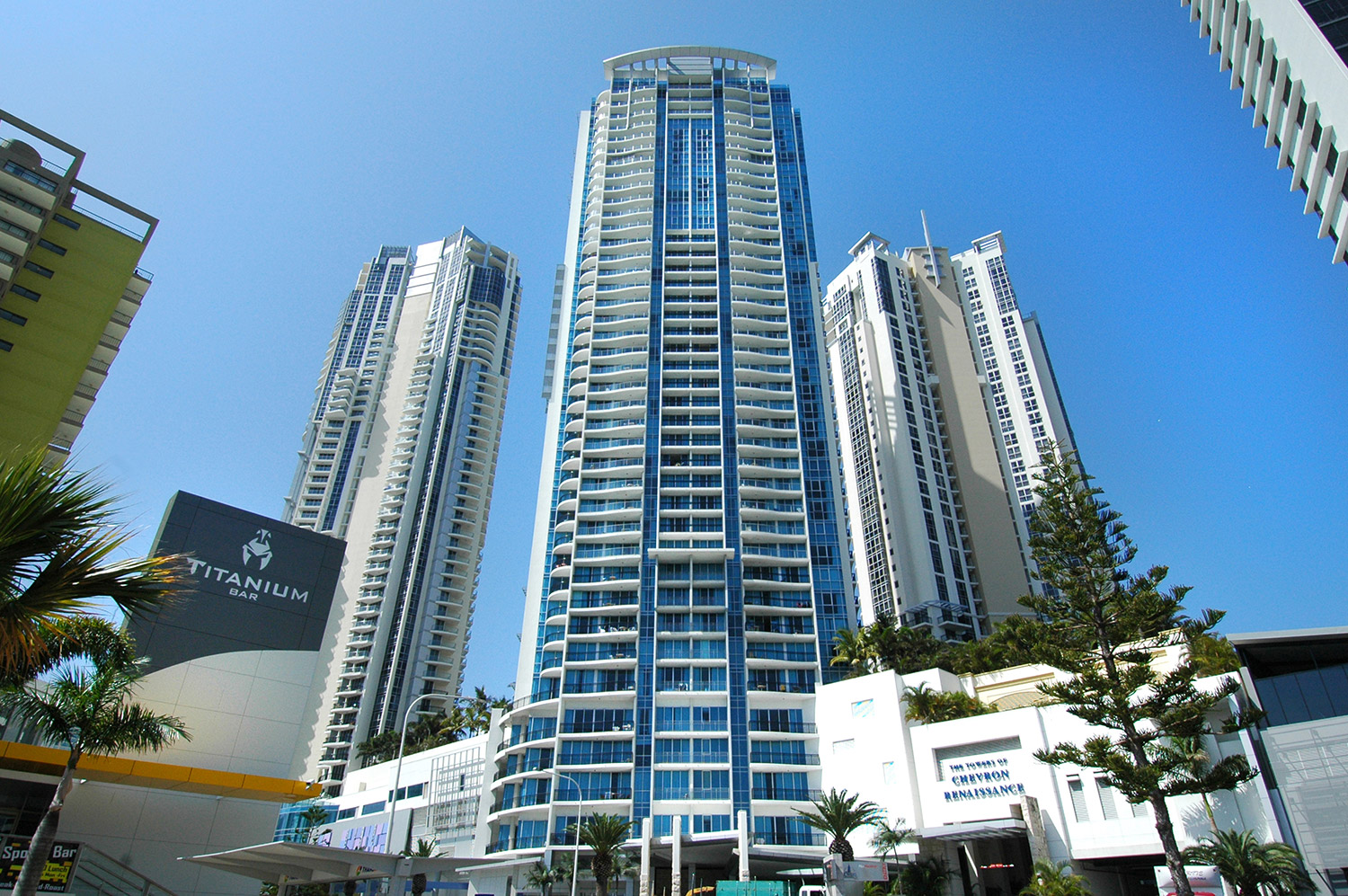 Chevron Renaissance is one of the most popular hotels on the Gold Coast, which offers ethereal views of the ocean, the Nerang River and the Gold Coast Hinterlands. The best part about living at this resort is that it comes with its very own shopping precinct, making it ideal for tourists. We manage over 25 apartments at Chevron Renaissance and all our apartments are fully furnished and come complete with all modern facilities and amenities. While the hotel is rated AAA 4.5 stars, our holiday rentals at Chevron Renaissance are amongst cheapest on the Gold Coast, starting from as low as $140 per night.
Orchid Residences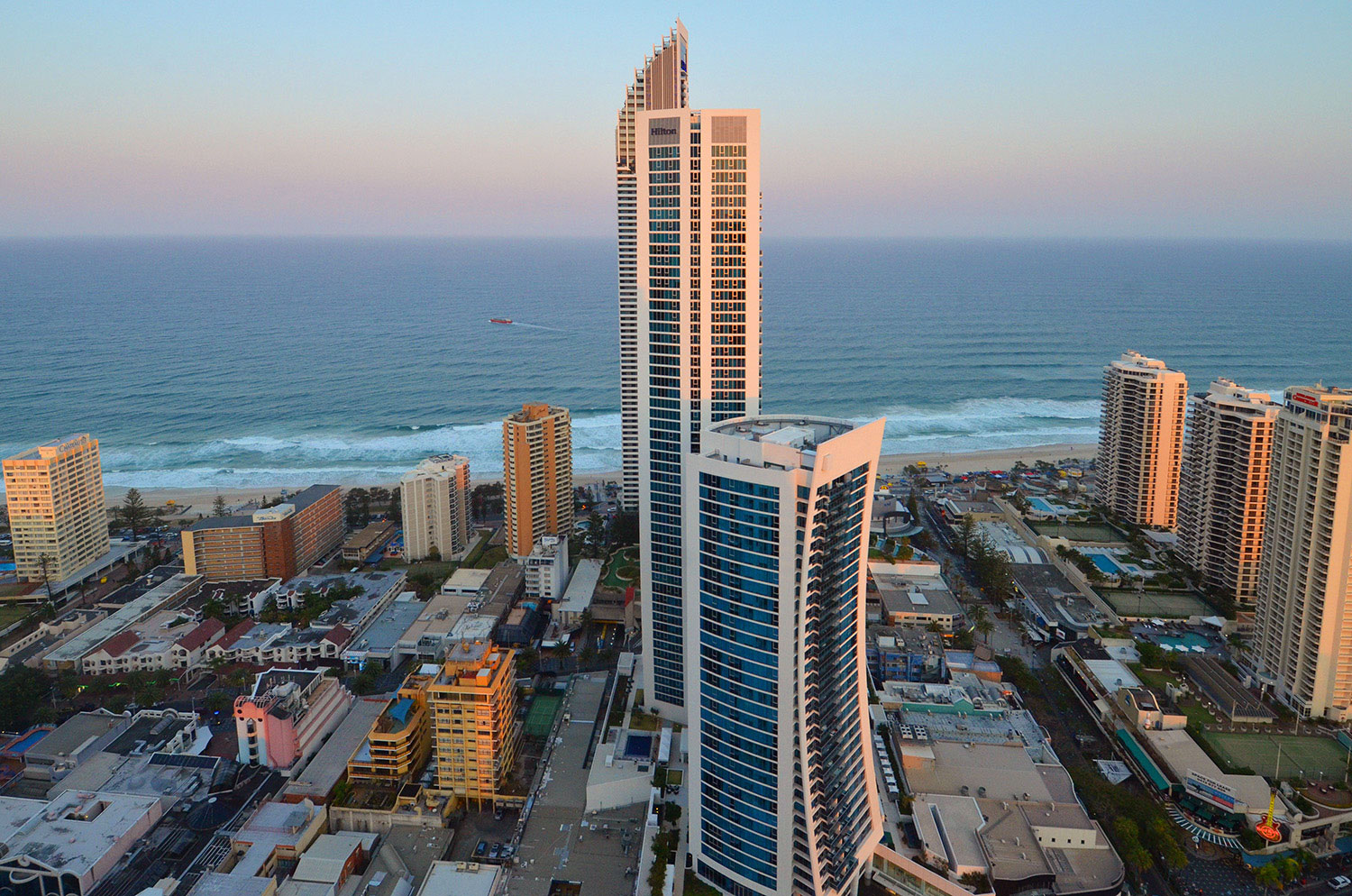 Orchid Residences is another luxurious, yet affordable Gold Coast hotel. Rated 5 star, Orchid Residences is perfect for all types of travellers, couples, families and group of friends alike. These hotel apartments are comparable with the most stylish accommodation anywhere in Australia. Located in the heart of Surfers Paradise, this hotel is close to all major attractions of the area, while the self-contained hotel apartments offer the best of modern amenities. A hotel apartment at Orchid Residences is incredibly cheap, starting at only $180 per night. These competitive rates make this hotel one of the best cheap on the Gold Coast.
Moroccan Resort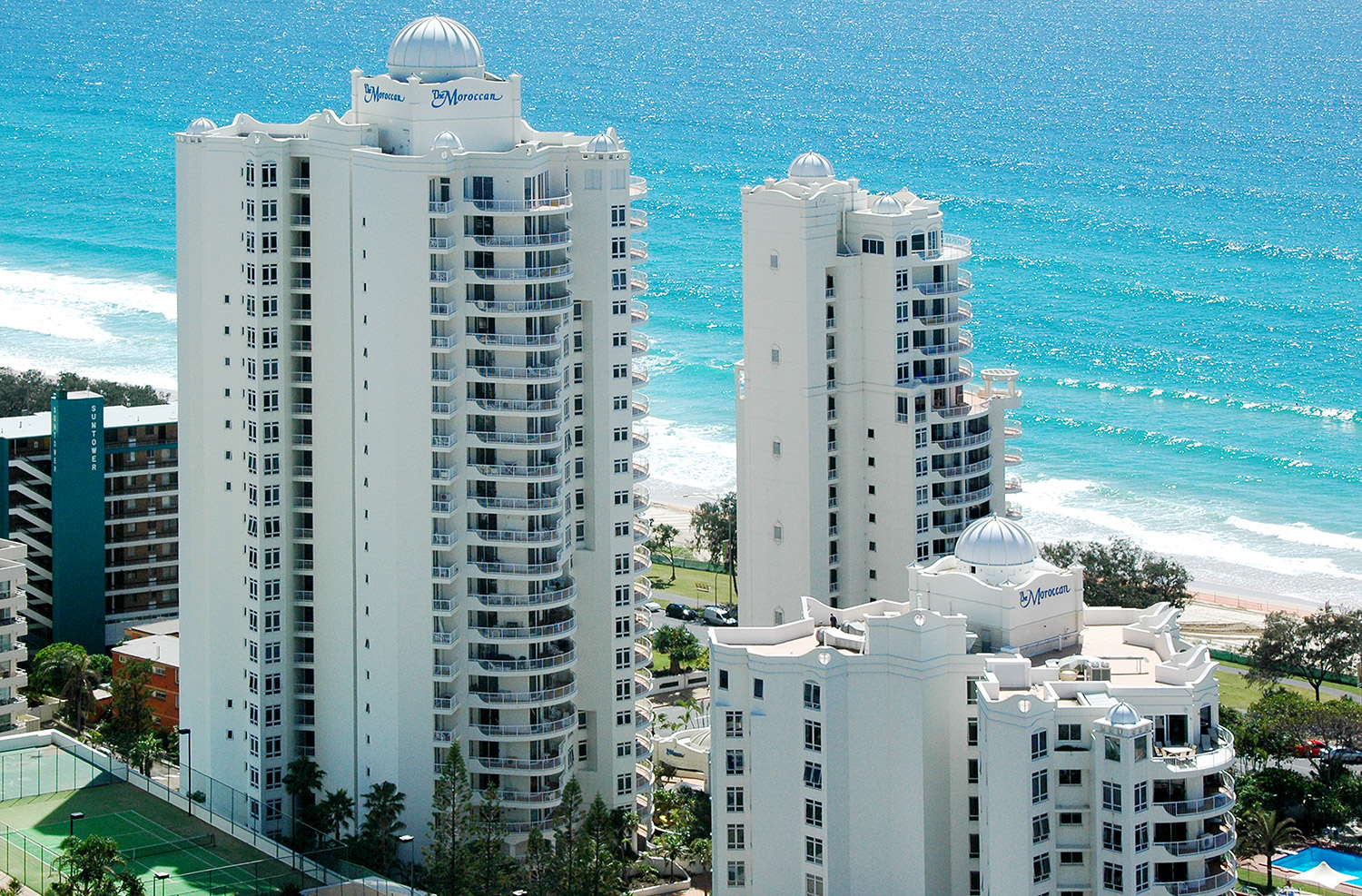 Moroccan Resort in Surfers Paradise offers the best in beachfront accommodation on the Gold Coast. Inspired by the Mediterranean region, this resort features a distinctive feel and presents wonderful gardens, magnificent tropical lagoons and BBQ areas and of course, quality rooms with a plethora of modern facilities. We manage six apartments in this resort, which are all fully furnished with elegant interiors and modern amenities, so that you are not left wanting anything more from your accommodation facility. While this resort may be rated as a 4.5 star AAA hotel, it is still known as being one of the cheapest hotels on the Gold Coast, with accommodation starting at just.$175 per night!
Circle on Cavill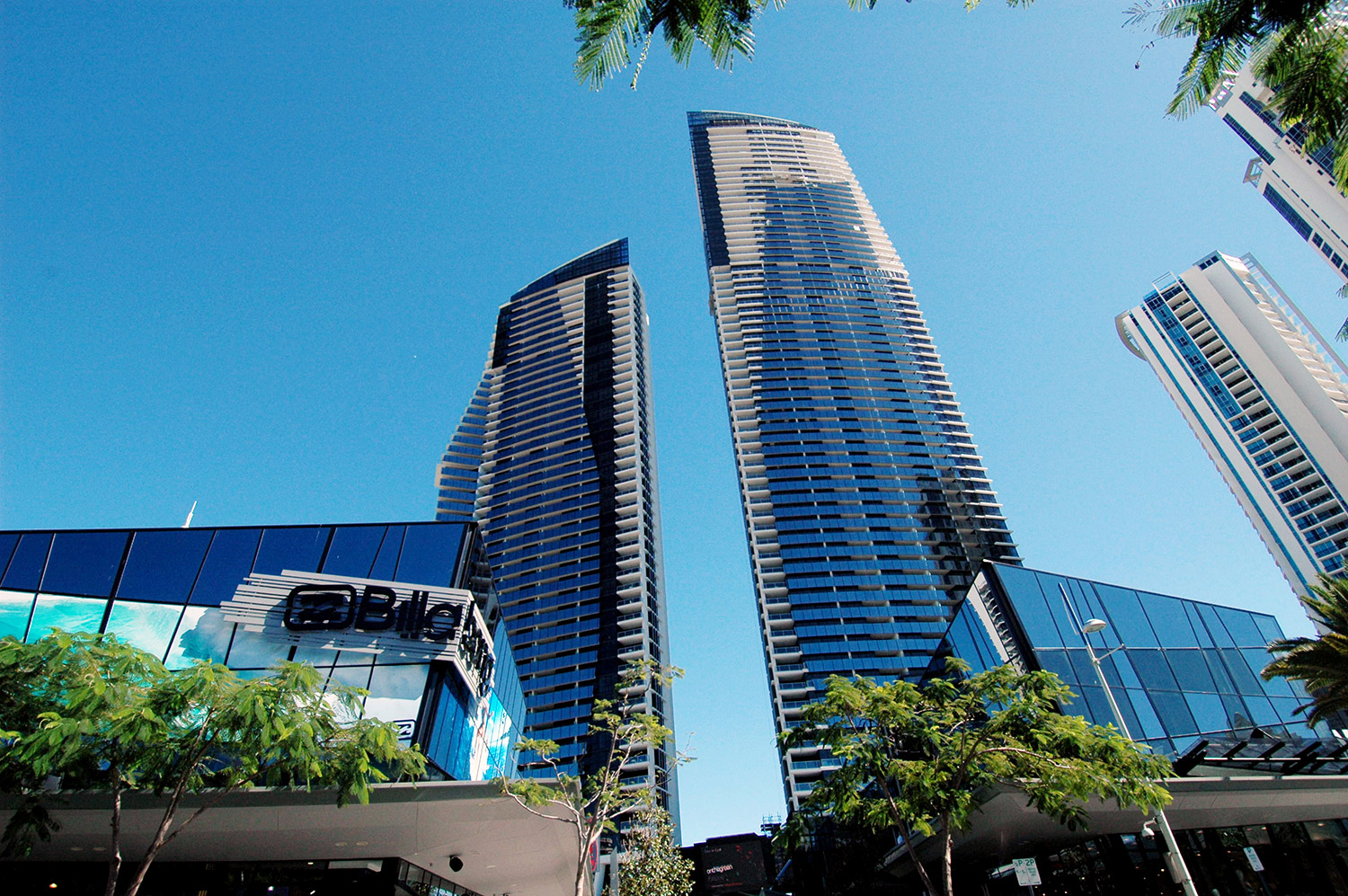 Circle on Cavill offers the ultimate in a leisure holiday on the Gold Coast. Located in the hub of the entertainment and shopping districts of Surfers Paradise, this resort is the ideal retreat for holidaymakers. The convenient location, coupled with world class amenities makes Circle on Cavill one of the most sought after hotels on the coast. HRSP offer 2 and 3 bedroom apartments at this hotel, catering to all types of tourists. As with the other featured hotels in this article, when it comes to value for money, Circle is one of the best. From only $185 per night, you can enjoy the best in leisure accommodation at Circle on Cavill.
Crown Towers Gold Coast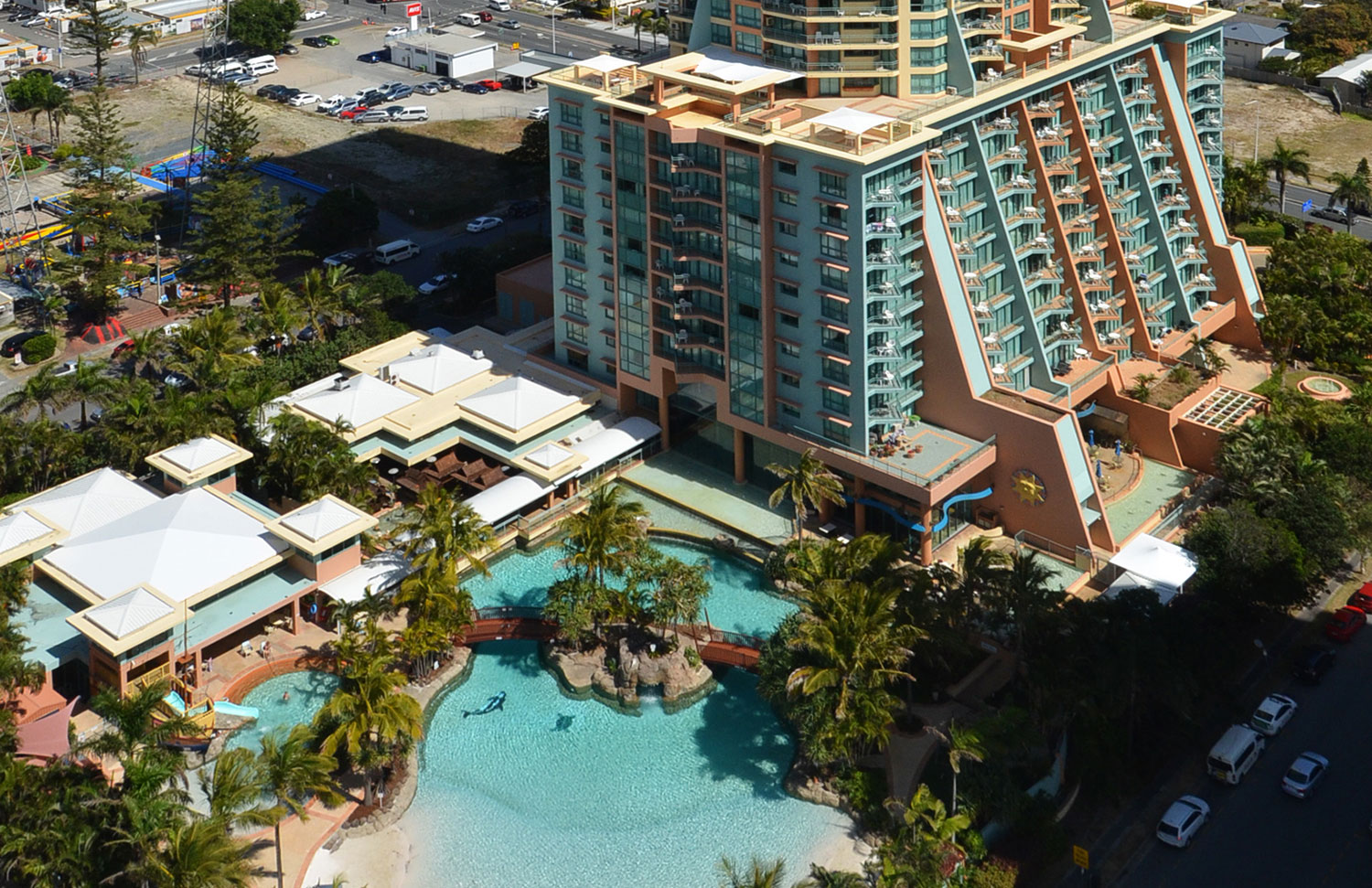 A 4.5 star rated facility which offers international grade amenities, Crown Towers Gold Coast is well known for offering luxurious accommodation in Surfers Paradise. Spanning an entire block, this resort presents an elegant mix of contemporary architecture with old world charm and has a character of its own. Location wise, this resort is only 100m away from Surfers Paradise beach and features great urban convenience, with a large number of cafes, shopping complexes, theme parks and even a casino nearby. We manage a couple of apartments at Crown Towers Gold Coast and we're proud to state that our apartments are counted amongst the cheapest offered by any provider – starting at just $245 per night.
View this hotel
These are 5 of the best hotels on the Gold Coast that feature incredibly attractive rates. I firmly believe you'll have a hard time finding accommodation of equal quality at cheaper rates anywhere else on the Gold Coast.
Conclusion:
If you're worried that you might need to fork out a lot of cash for your Gold Coast holiday, worry no more! There are several cheap hotels on the Gold Coast, which will not hurt your wallet, while still offering you the best of quality accommodation. These hotels include the Chevron building, Orchid Residences, Moroccan Resort, Circle on Cavill and Crown Towers Gold Coast.
For making reservations at any of these hotels, give us a call at Gold Coast Holiday Rentals and we will book you a luxurious apartment at the best possible prices!
Related Topics
Gold Coast Cheap Hotels – How to get more for your money!