Best 3 Desserts in Surfers Paradise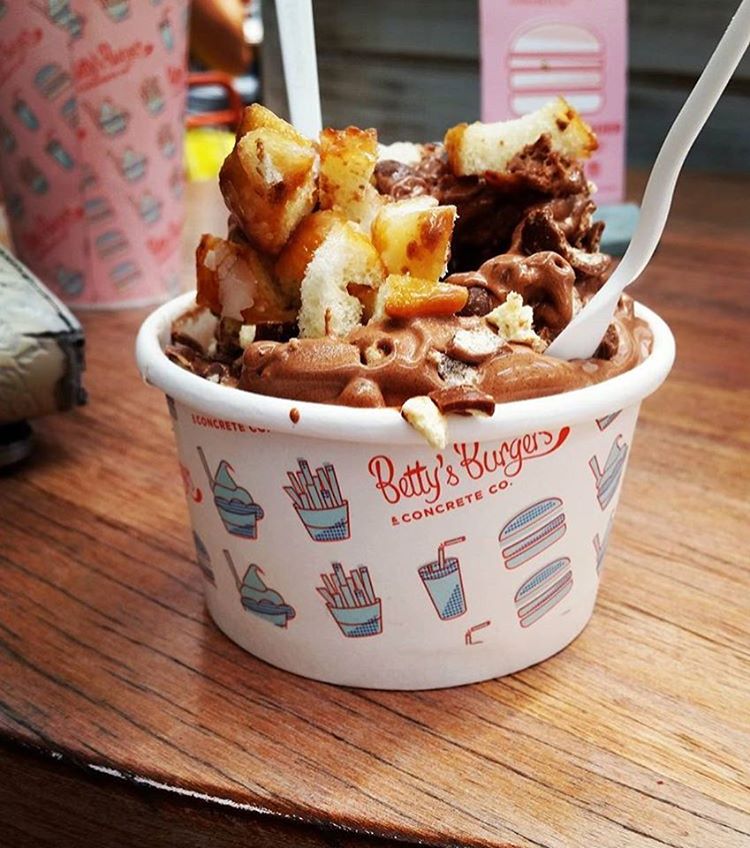 Got a sweet tooth? You can spoil yourself at Surfers Paradise by treating yourself to some delicious calories. Ditch your diet and stuff your face into some of the best desserts on the Gold Coast. Your taste buds will really thank you!
Betty's Burgers
Betty's Burgers 'Concrete'
The signature dessert at Betty's Burgers, the Concrete is definitely one of the tastiest things to spend your pennies on. A frozen custard ice cream which is blended with your favourite choice of mix-ins, the Concrete offers a mouth-watering treat. Choose from tried and tested mix-ins or design your own to enjoy this delicious dessert. Betty's Burgers is located at Chevron Renaissance, 12-14/3240, Surfers Paradise Boulevard.
Longboards
The Oreo Brownie Stack at Longboards is an amazing dessert which you mustn't miss out on. Consisting of caramel fudge ice cream and sauce, peanut butter brownie cakes and the ever popular Oreo wafer biscuits, this dessert definitely counts amongst the best desserts in Surfers Paradise. Visit Longboard at Q1 Resort and Spa in Hamilton Avenue and Northcliffe Terrace to try out this delicious treat.
Bazaar
If you're one who loves to go overboard on desserts, then the Dessert Buffet at Bazaar will definitely catch your fancy. This interactive marketplace features an array of puddings, cakes, macarons, ice creams, tarts and many other types of desserts for you to enjoy. Drop by 7 Staghorn Avenue and feel as happy as a kid in a candy store at the Bazaar!
All of these mouth-watering desserts are within walking distance from the Surfers Paradise accommodation offers of HRSP.com.au. Book your accommodation at our luxurious holiday apartments to enjoy the best that Surfers Paradise has to offer.