Top 5 Reasons to stay at Crown Towers Gold Coast
If you're looking for accommodation in Surfers Paradise, then consider Crown Towers Gold Coast resort. This resort is a world-class facility which promises to make your holiday experience much more memorable. This family-friendly resort covers an entire block in Surfers Paradise and features manicured lawns, landscaped gardens, gold beaches and tropical lagoons for you to enjoy. Moreover, the towers of this resort contain serviced apartments which are ideal for your Surfers Paradise accommodation needs.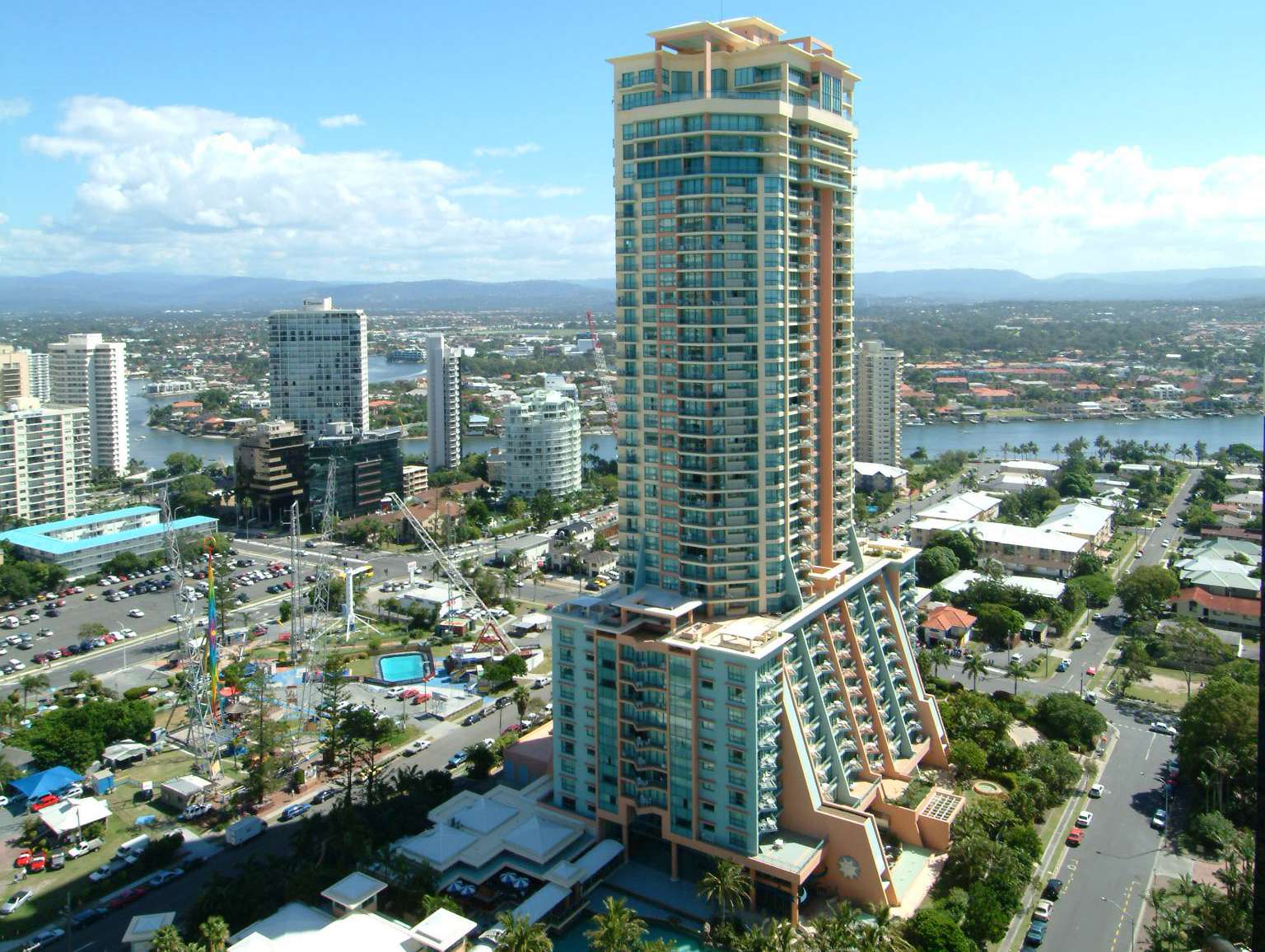 Here are the top 5 reasons why you should book your Surfers Paradise accommodation at Crown Towers Gold Coast.
1. Perfect location
Crown Towers Gold Coast is situated in the perfect location for your Surfers Paradise holiday. Set amidst a thriving landscape, this resort lies within a short walking distance from the Beach. Moreover, cafes, shopping complexes, restaurants and local attractions are located right outside the gates of this resort. You'll also find Chevron Renaissance Shopping Precinct and Cavill Mall just a stone's throw. By staying at Crown Towers, all major Surfers Paradise tourist attractions will literally be at your doorstep.
2. Excellent amenities
If you're wishing for the ultimate holiday experience on the Gold Coast, then Crown Towers is where you need to be at. You can expect nothing other than international grade facilities from this 4½ star rated.  Amenities for you to enjoy include an outdoor lagoon pool equipped with a waterslide and a pirate ship, an indoor heated pool, a gymnasium, a games rooms, a spa, a sauna and a steam room and landscaped gardens where you can relax or meditate in. Moreover, the resort also has two on-sight restaurants and bars and if you book your stay with HRSP, you will also get a free undercover parking space for your vehicle.
3. Elegant apartments to choose from
At HRSP, we manage Apartment 1802 at the Crown Towers Gold Coast. A 3 bedroom apartment that is located on level 18 of the resort. This self-contained apartment is incredibly spacious and offer stunning views of the beaches and the Gold Coast hinterland. Furthermore, Apartment 1802 is fully-furnished and includes various entertainment offerings including free Foxtel, which is sure to keep you and your kids entertained. With spacious rooms, a large lounge area, an elegant balcony, a fully equipped gourmet kitchen and laundry facilities, you really cannot wish for more from your holiday accommodation.
4. Incredibly affordable
Perhaps the best reason to choose Crown Towers Gold Coast as your Surfers Paradise accommodation is that it is incredibly affordable. Apartment 1802 is available for just $250 per night. Furthermore, we currently have an exclusive offer for our blog readers of a 10% discount when you book your stay online. Simply enter the coupon code 'D10' when booking your stay to avail of this great offer. There's no need to break the bank on your Gold Coast holiday – with great accommodation available at such an affordable price, you really need not look any further for accommodation in Surfers Paradise.
5. Because guests highly recommend this resort
Guests simply love Crown Towers Gold Coast and continue to highly recommend the resort. To quote Mel, who recently stayed at Apartment 1802, "Thanks for a great stay at apartment 1802 Crown Towers! This was our second booking and it certainly didn't disappoint. We've told our friends and another family are keen to join us in March. Thanks for the great service and a terrific holiday." As with Mel, many other guests of ours also highly recommend staying at the Crown Towers Resort on a Surfers Paradise holiday.
So, go ahead and make a booking at Crown Towers Gold Coast. You will not regret it. If you have any doubts or queries regarding the resort or Apartment 1802 please feel free to get in touch with us via phone on 07 5539 8553 or send an email to our reservations team.