Circle on Cavill; The Gold Coast resort of choice
Are you excited to visit Surfers Paradise or perhaps planning to come here? Either way, we are so waiting for you! In fact, your accommodation is already prepared. But what are your choices really?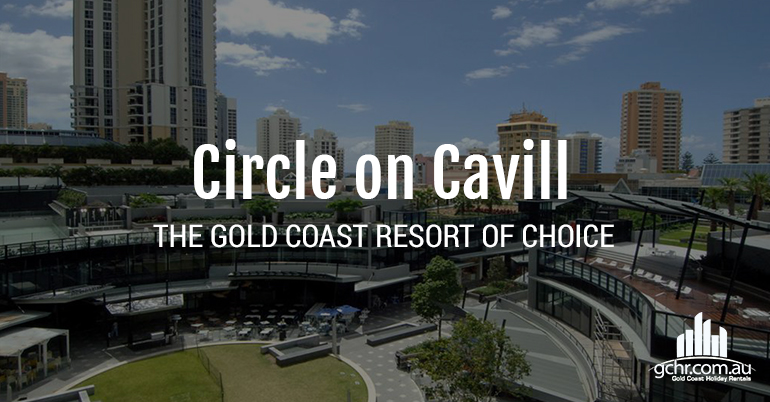 When I travel, one of my major considerations is accommodation. I do not know about you, maybe it's just because of the industry I'm in, but I always want to get value for money. Whether I am in town for business or leisure, it is important that I get to retire to an apartment or hotel suite that is comfortable, safe and private, where I can be with myself and I can reflect on the things that I have done for the day. It helps me appreciate the time I spent for traveling so much more.
If you feel the same way with me, then I have the best recommendation for you: Circle on Cavill.
Of course, you are looking for proof. Well how about this; is currently ranked #15 of 58 hotels in Surfers Paradise on TripAdvisor! This is ranked by the reviews and ratings or real people, so I'm confident when I say that Circle on Cavill is one of the best choices you will ever make when it comes to booking accommodation for your Gold Coast holiday.
But before we get into details about it, let us look at the history of the Circle on Cavill and where they name derived from.
If you are in Surfers Paradise, one of the names that you will see frequently is Cavill. An avenue is named after James Cavill who can be considered as the founder of Surfers Paradise, although back then, it was first called Elston. He bought no less than 25 acres of land. That was in 1920. About 3 years after, he paid a sum of £40 to buy a block and build a hotel; being a hotelier in Brisbane it is an industry he is familiar with. In the following years, he continued to build much of what is now Surfers Paradise which is why Cavill Avenue was named in James' honor.
Circle on Cavill, being located at the head of Cavill Avenue kept the namesake. Circle on Cavill itself offers resort style apartments made up of 2 towers that were constructed at different times although in the same year, which was 2007. A bridge then connected both on level four—a perfect look-back to how the hotel industry started in Surfers Paradise.
Now that you know something about the hotel let me tell you about the hotel and why it's well loved by many…
Location
If you'll check our profile in TripAdvisor, you'll immediately find out the first thing they like about Circle on Cavill is the location. After all, it's only a few steps away from the famous Surfers Paradise beach, which is only 50 metres away. Cavill Avenue, where you can find a shopping district and several choices of entertainment and dining are only 50 metres away still. Woolworths is also just next door, so you won't have any problem buying stuff that you need. If you're using a public transport, you'll surely like the idea that the bus stop is merely across.
It is around 22 kilometres away from Coolangatta Airport and 200 metres from Nerang River. Around are various attractions such as Q1 Observation deck, which can give you an amazing 360-degree view of Gold Coast. Just 3 kilometres away (7 minutes on G:Link light rail) is Broadbeach where you'll find The Convention and Exhibition Centre , Oasis and Pacific Fair shopping centre, and Jupiter's Casino.
Circle on Cavill itself is found in a prestigious address. The area is considered upscale with some of the hottest international brands and restaurants can be found.
Circle on Cavill is perfect for couples and families. It offers not two, but three swimming pools. One is located indoors and is heated; it's ideal just in case the weather's temperature drops such as during winter. Outside are two lagoon-style swimming pools where you can frolic and enjoy the sun with your family and friends.
For those who are traveling with children, Circle on Cavill has something special for you: games room and a play area. Couples can then relax on the spa, steam room, and sauna.
At the end of the day, families can all relax in their spacious and luxurious apartment and hire DVDs. Or you can all watch the movie you like in a mini theatre that can sit about 12 people.
If you're visiting for business, the resort has photocopying facilities and an Internet kiosk for your immediate business travel needs, and if you recall, the Convention Centre is only a few minutes away.
Want to maintain that great bod? The gym is open for many hours in a day!
Of course, a trip wouldn't be complete without experiencing dining in Surfers Paradise, and that's what you'll get to enjoy when you stay here for a while. There's a resident lounge where you can grab some snacks and drinks. On the other hand, for an informal party, the barbecue area is ready. The Zen garden is where you can relax, meditate, and even do your exercises. Not too far away is Elston (yes, that's right, named after the original name given to Surfers Paradise), a trendy new fine dining restaurant on the esplanade of Surfers Paradise.
As for services, the resort has a 24-hour reception service. This is really important as you want someone to attend to your needs whenever you require it. If you're traveling with a car or have hired one, you can safely park it in an undercover parking. There's also a laundry and dry-cleaning service. Need help in planning your tour? Then use Circle on Cavill's tour desk to help you plan your stay. You can also book some tour-related services without a fee!
Where to Stay
Now we move on to another important question: which apartment should I pick? GHCR.com.au has two fabulous options for you.
These are Apartment 2101 and Apartment 2251.
Let's begin with Apartment 2101. This is located on the 10th floor of Skyrise with an amazing ocean view. It is a 2-bedroom apartment that can sleep 4 people, though it can accommodate up to 6, making it ideal for a small group of friends or a family. It is composed of 2 bedrooms and 2 bathrooms with 3 beds: 1 queen sized, and 2 single. If you need more, you can ask for 2 rollaway beds. As a self-contained unit, it has its own gourmet kitchen complete with all the utensils and appliance you need, as well as a separate dining area. There's a wide balcony connected to the living room. The open-floor plan makes it airy and spacious. The master's bedroom comes with floor-to-ceiling windows with curtains that allow you to let the sunshine or the moonlight in at any time.
Another option is Apartment 2251. Located on the 25th floor, it offers one of the best views of the ocean, the sea, and the hinterlands. The 2-bedroom apartment sleeps about 4 people, though it can comfortably accommodate 6. It also has 2 bedrooms and bathrooms with an en suite, a built-in wardrobe closet, a massive flat screen TV that is hung on the wall and glass doors that separate the living room and the dining area.
All apartments come with a sprinkler system, a smoke detector, free parking, and a laundry facility. And the best part is that you can book a night for as low as $150 per night.
If my words aren't enough to prove to you that Circle on Cavill should be your resort of choice, then perhaps our guest comments will help change your mind:
Customer service: 10 Quality of the room: 10 Property features: 10 Feedback: The Circle on Cavill offers all facilities, amenities you need away from home plus all the added extras. Love it. Will always go back. GGHR were absolutely awesome with service provisions. Will definately be using your organisation when holidaying in Queensland again. Thanks for a great holiday.
—Joanna
Superb unit sensational views beautiful apartment very happy everything supplied great service was easy to book professional team well done made our holiday a memorable one thanks to tony and the team
—Brad
This room was well priced (10), had panoramic views both to the beach and the mountains (10), was close to all facilities with supermarket directly below (10), split A/C and two beautiful bathrooms (10) – Spent my 50th here with the family – had the best holiday – only problem was NO WIFI (sorry – problem with teenagers – might just leave them home next time – :))! Will stay again!!
—Beth
Conclusion
It may be hard to believe, but it's certainly possible to find a Gold Coast resort that gives you so much more than what you pay for. Circle on Cavill puts you in the very heart of Surfers Paradise—from the beach to the shopping and dining districts—and offers apartments that makes you feel you're right at home.

Book Circle on Cavill via HRSP.com.au for the best deals possible. Our agent is always ready to assist you. You can also request a free quote on our website.
Related Topics