Luxury Surfers Paradise accommodation under $200!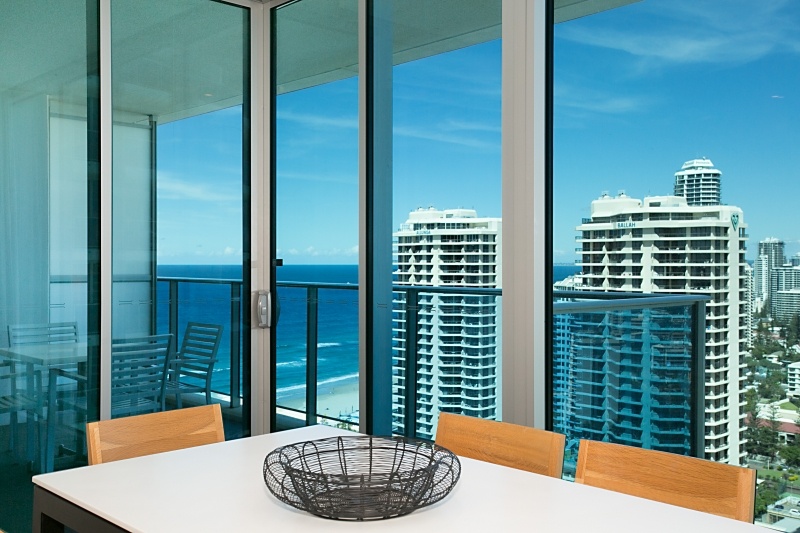 Surfers Paradise welcomes innumerable tourists and locals throughout the year for a weekend getaways and long stays. While Surfers Paradise itself is filled with thrills, pleasure and excitement, it is a little more difficult to find the same from its accommodation offerings; especially when you are on budget.
Thankfully, this is however achievable. At HRSP.com.au, we offer luxury Surfers accommodation in some of the best resorts for under $200 per night. You won't find better accommodation for these prices anywhere else in Surfers Paradise.
Orchid Residences, Apartment 22306
With our Surfers Paradise accommodation, luxury and affordability go hand in hand. For a budget of under $200 per night, you can book a spacious 2 or even 3 bedroom apartment in the likes of the Chevron Renaissance building, Circle on Cavill or Orchid Residences. At such a price point, expect offer palatial self-contained Surfers Paradise accommodation, contemporary facilities, top quality services, aesthetic interiors, and breathtaking views of the Gold Coast beaches, waterways and hinterlands. Apart from comfortable and spacious apartment accommodation, you'll enjoy all the swish resort facilities and amenities. You certainly won't find this value at this rate form other Surfers Paradise accommodation provider.
Below are few apartments that are sure to provide great value for your $200 budget. If you are opting for a 2 bedroom apartment we have Apartment 2254 in the Chevron Renaissance building, Apartment 2101 at Circle on Cavill and Apartment 22306 at Orchid Residencies, all up for grab, starting from $200 per night. If looking for 3 bedroom grand apartments, consider Apartment 1264 and Apartment 3343 in the Chevron Renaissance building. Surfers Paradise accommodation starting at just $135.00 per night, that's unbelievable!
Secure yours today!
Related Topics: