Introducing Chevron Renaissance, Apartment 2347
At HRSP, we're proud to announce the inclusion of Apartment 2347 at Chevron Renaissance to our portfolio of holiday apartments. This apartment boasts fantastic facilities and amenities and promises to add more charm to your holiday experience.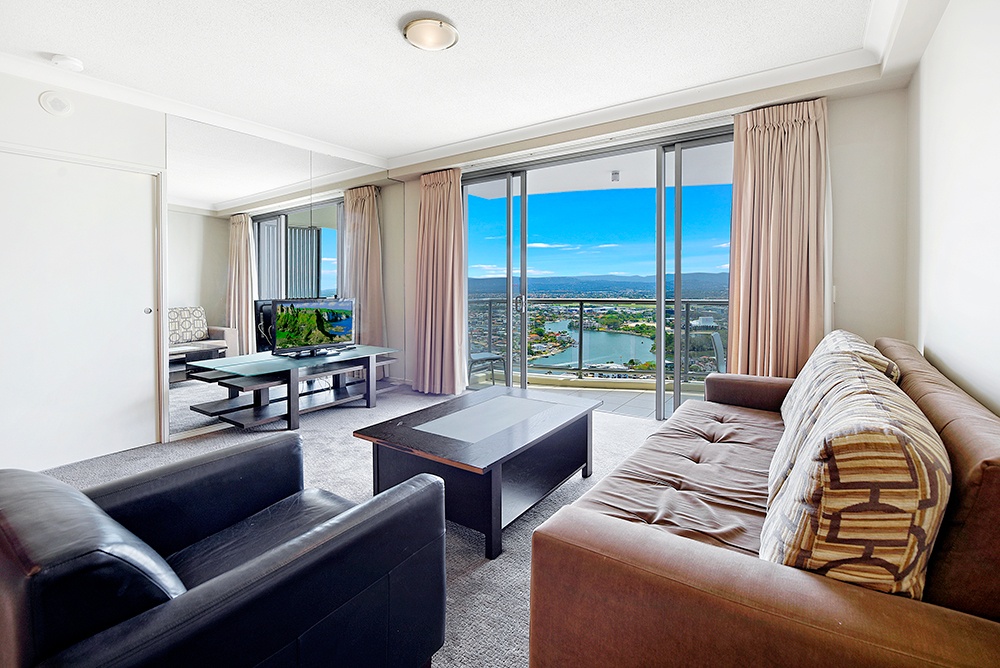 Apartment 2347, Chevron Renaissance: This gorgeous 2-bedroom apartment is located on level 34 and offers stunning views of Surfers Paradise and the ocean. This apartment sleeps up to 4 guests, but you can accommodate 2 extra guests by paying a small surcharge fee. Unlimited Wi-Fi and Premium Foxtel are also included in this apartment, which is available for just $220 per night.
Moreover, Chevron Renaissance is an AAA rated resort and it is one of the most popular in Surfers Paradise. It offers fantastic facilities and amenities which you can use at your leisure. Some highlights include swimming pools, male and female saunas, a gym, free secure car parking, games, BBQ areas and onsite security. This resort also includes a shopping and dining precinct and a private theatre onsite.
With such an excellent holiday apartment on offer, you needn't look elsewhere for your Gold Coast accommodation. Simply get in touch with us to book this apartment or make a reservation online today!