A Gold Coast family holiday you can afford
Gold Coast is one such destination that calls for a fun family holiday. Surfers Paradise is the family entertainment hub of the Gold Coast, bustling with fun activities for the entire family, right from your young tads to the oldsters.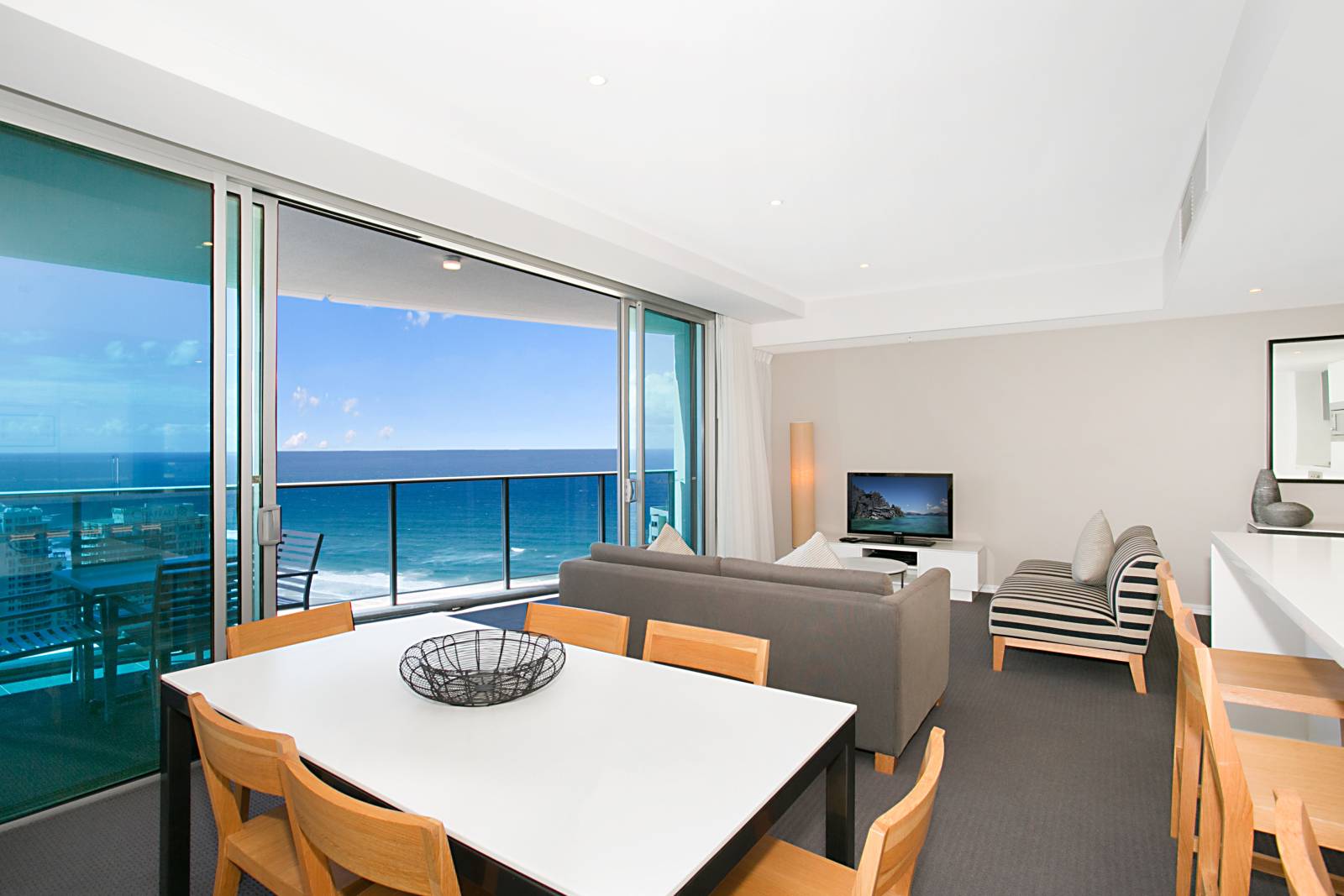 HRSP is pleased to offer the most viable and affordable Gold Coast accommodation offerings in the heart of Surfers Paradise. Whether you are visiting with a small family of 4 or a large family of 8, we have space for all. We offer a wide choice of spacious, contemporary and comfortable 2 and 3 bedroom self-contained apartments to accommodation your whole family and experience world class facilities; all at affordable rates.
Our apartments are centrally located for the ultimate Gold Coast experience. The beach is just a stone's throw away to indulge in various family activities. Go whale watching, scuba diving, snorkeling, kayaking or just play or walk on the golden sands. The other famous attractions, theme parks, water parks are also at close proximity and easily accessible.
With HRSP, there is fun indoors as well as outdoors. Once you've finished experiencing the popular attractions, head back to your resort for some family bonding time, enjoying facilities which include pools, barbecue areas, landscaped gardens, children's playground, games rooms, etc.
Visit HRSP.com.au and browse through over 50 stylish, luxurious, yet affordable self-contained apartments to suit your family's needs and wishes. Choose HRSP to make your Gold Coast family holiday an unforgettable one.
Related Topics: