Visitor Spending Drops! Cheap Accommodation on the Gold Coast Set to Rise!
Are you interested to know how much people are spending during their travel, especially on the Gold Coast? As an accommodation provider, I certainly am. Tourism and Events Queensland have just released their latest statistics, which confirms that not only is the Gold Coast the second most visited region in the state, but also that its visitors are the second highest spenders behind Brisbane visitors.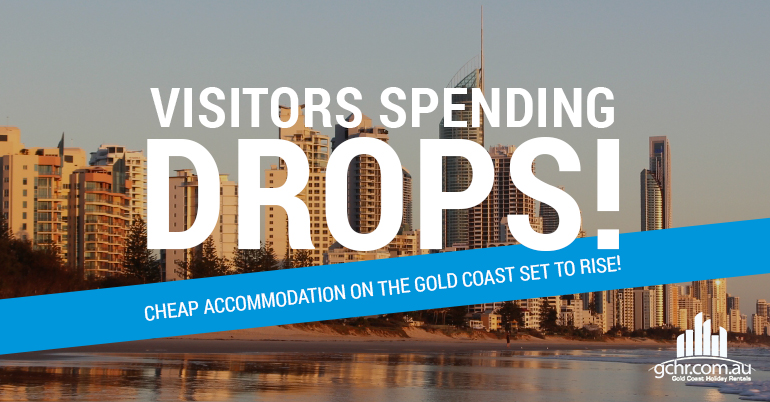 That's great news, but as always, with the good comes the bad. This on paper sounds great; however, compared to last year, there is a 2.6% decrease. This signifies that visitors are watching their spending.
You see, while people are more eager and have more means to travel, they have also become more cautious on where their money is being spent on. That's totally understandable, because whatever amount you save, you can add it to your future travel budget.
I'd rather take this new statistic on a more positive light—that is, recognising opportunities. One of these is that cheap accommodation on the Gold Coast is set to rise! With this in mind along with my experience in the accommodation industry, I'd like to suggest some of the best options when it comes to cheap accommodation on the Gold Coast to help your holiday budget go further:

$150/night, 2 bedrooms
Chevron Renaissance may be considered as a holiday destination within a holiday destination. The complex comes with several swimming pools, small quaint bridges, gardens, barbecue areas and several amenities fit for families and friends. This apartment is on the 9th floor overlooking the ocean and the gardens. It sleeps up to 5 people and has 2 bedrooms and 1 bathroom with a car space, balcony connected to the living room, 1 queen bed, 2 single beds, and a rollaway bed upon request ($16.50 per night for a 4 night stay). As a self-contained apartment, the kitchen features a cook top, range hood, cutlery, and other needed facilities. It is also equipped with both a laundry and cleaning amenities. View this resort.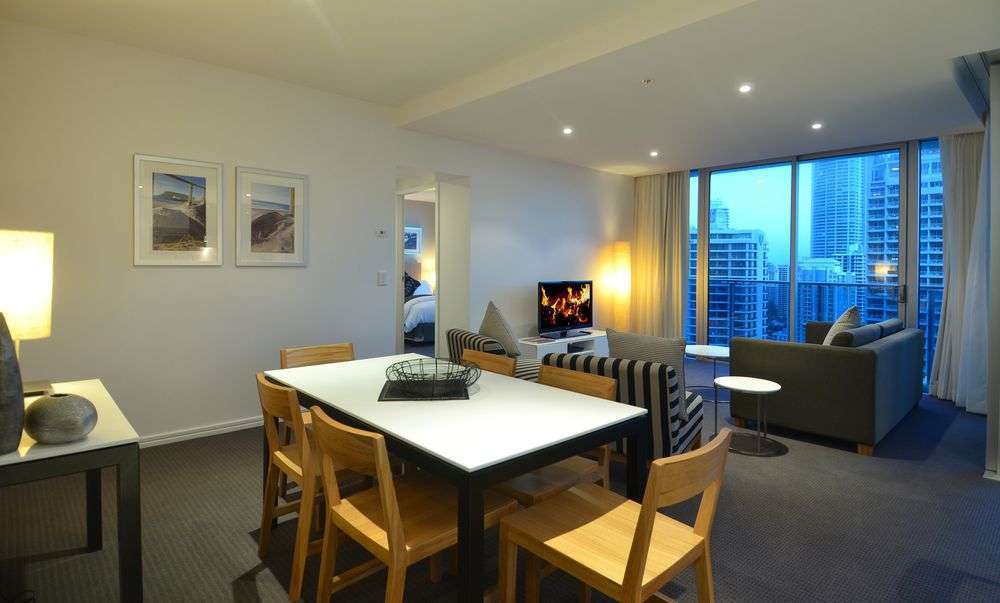 $175/night for 2 bedrooms
This luxurious apartment unit is located in the 23rd floor of Orchid Residences, with an amazing view of the oceans and the hinterland. It's a 2-bedroom apartment that is great for a moderately sized family or an intimate group of 6 friends. It comes with 2 bedrooms and 2 bathrooms, with a large closet found in every room. The kitchen area features not only a suite of gourmet appliances but also a breakfast bar if the dining room is not enough for everyone. There's a spacious living room that leads to the balcony; a sliding glass panel separates both. It also gives you immediate access to the prestigious hotel since both brands are managed by the same company. View this resort.
Moroccan Resort, Apartment 309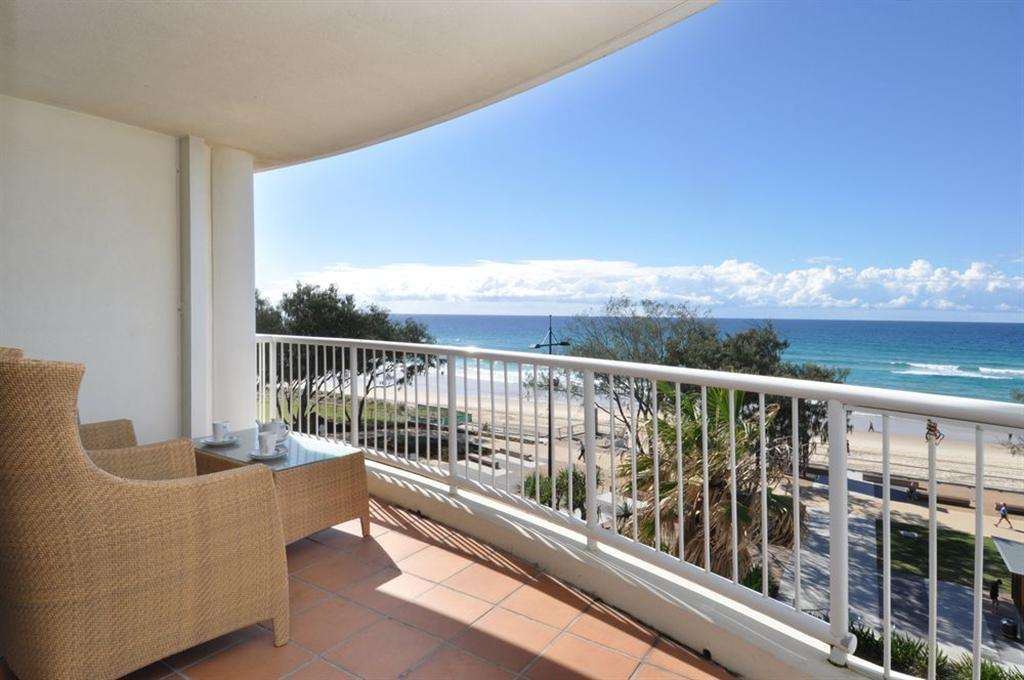 $200/night for 3 bedrooms
Located in the Esplanade Tower, this affordable apartment from just $200 per night boasts of almost 200 square metres of space, which means there's plenty to move around. The apartment is therefore ideal for families traveling with their tiny children. Although located in the 4th floor, you can already have a great view of the ocean, Esplanade, and the beach strip since your apartment is facing the eastern section. It can accommodate up to 8 people and has 3 bedrooms, 2 full baths, and 1 half bath. There's one car space, 1 king bed, 1 queen bed, and 2 single beds, with an optional rollaway bed. View this resort.
Orchid Residences, Apartment 24802
$250/night for 3 bedrooms
When it comes to traveling, there's nothing more fun than bringing the entire gang with you, but this can be very expensive if you don't book cheap accommodation on the Gold Coast. Orchid Residences, Apartment 24802 is perfect if you're a large group between 6 and 8 people. The apartment, located on the 48th floor, affords you a panorama of the ocean. All 3 bedrooms come with large built-in wardrobes. Guests don't have to compete to use the bathroom as the apartment has 2 full and 1 half bathrooms. There are 2 dedicated car spaces, 1 king bed and 2 double beds. You may also ask for a rollaway bed if you need more space for sleeping. As this apartment is located within a famous Surfers Paradise hotel, you will also be able to use the facilities found at the hotel including the spa, stores, sauna and gym. From just $250 a night and with so much to offer, this apartment really offers amazing value for money. View this hotel.
Conclusion
I am a frequent traveller too, and like most of you, price is an issue for me, especially with regard to accommodation. It's a tough challenge to find one that's not only affordable but also good quality.
These apartments prove that with due diligence, you can find cheap accommodation options that are truly valuable. They are all centrally located (only a few minutes away from the best attractions in Surfers Paradise), feature several complementary amenities, large, beautifully designed and, most of all, private and comfortable.
For cheap accommodation on the Gold Coast, you can't beat the accommodation on offer from HRSP.com.au.
Related Topics