Domestic overnight visitors yield the best profit for hotels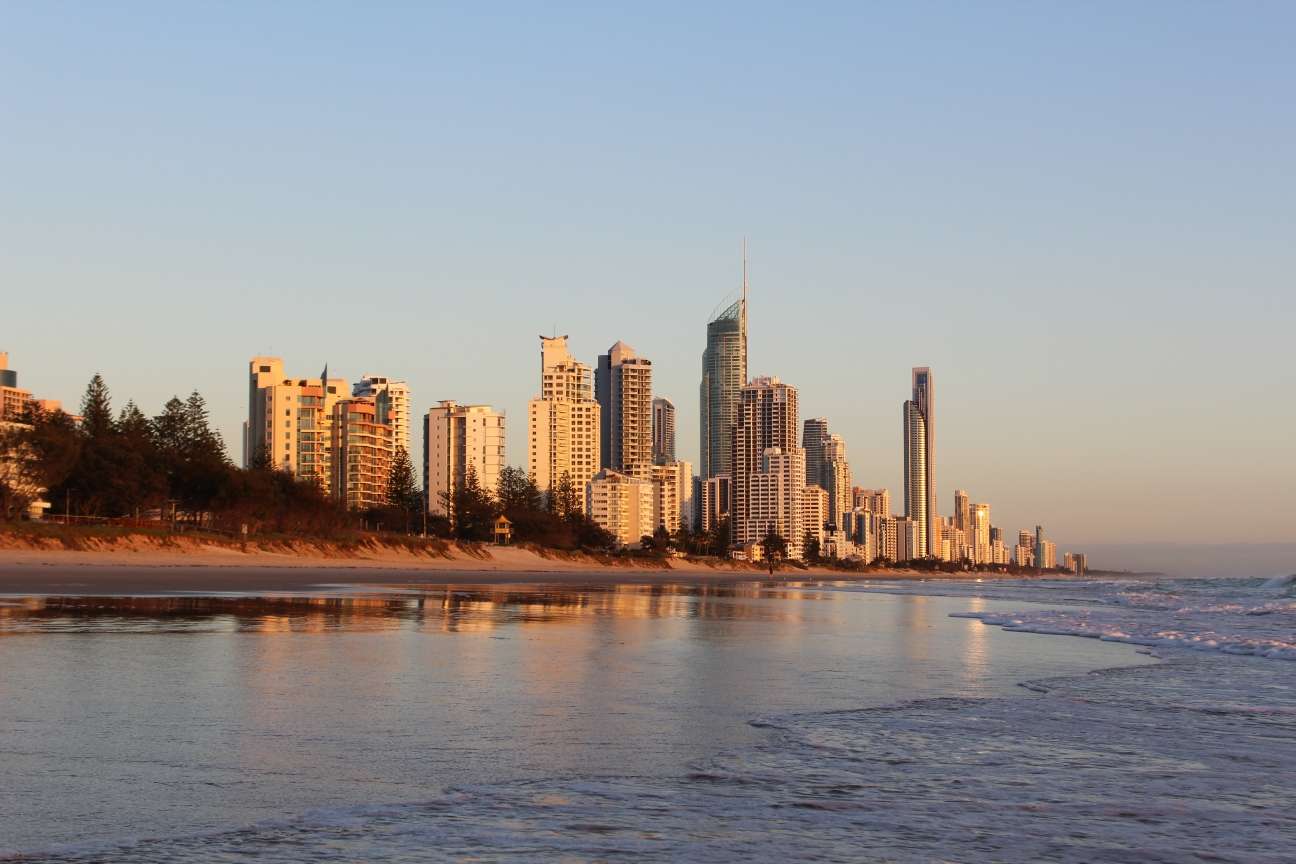 Aussies are known worldwide to be fun-loving people and one of their favourite playgrounds at home is the Gold Coast. Offering almost perfect weather with more than 300 days of sunshine every year and with about 70 kilometres of pristine beaches, it is not hard to understand why. The region is very popular to Aussies who are looking for ultimate relaxation, adventure, and excitement. Aside from wealth of attractions that are perfect for the whole family, Gold Coast also offers interactive wildlife parks, theme parks, wide array of restaurants, great shopping centres, and of course amazing Gold Coast hotels. It is for these reasons and more that is why it's dubbed as "a piece of heaven on Earth."
Every year, the Gold Coast receives millions of domestic overnight visitors who are looking forward to touring enchanting rainforests, surfing at our beautiful beaches, playing a round of golf on lush green golf courses, or to simply experience the region's thriving arts scene. The Gold Coast is also the place to go for Aussies who want to experience unmatched spa treatments, spectacular nightlife and live entertainment and some of the country's best hotels.
As Gold Coast basically offers any holidaymaker all the fun and excitement that they're looking for, millions of Aussies choose the region as their holiday destination instead of going abroad. It helps that a lot of budget airlines are also offering cheap flights to Queensland and typically, it cost less than $200 to get to Gold Coast from most Australian cities. There are also plenty of cheap Gold Coast hotels that they can take advantage of to maximise your spending. Gone are the days when one has to spend thousands of dollars on accommodation alone. In fact, you can secure a luxury two-bedroom apartment in some of the best Gold Coast hotels from just $115 per night. Because of budget airlines and cheap hotels, more and more domestic visitors choose the Gold Coast as their holiday destination.
Based on the report released by Travel Queensland, it's really the domestic overnight visitors that make the Gold Coast's tourism thrive. They are also the main reason why accommodation providers on the Gold Coast are making increased profits year after year. For the year ending December 2013, the region received a total of 3,664,000 domestic overnight visitors who spent a total of $3.104 million for their holiday expenses. These people spent a total of 14,790,000 nights here in Gold Coast hotels with an average stay of about 4 nights. Meanwhile, their average trip expenditure is $847 and nightly expenditure is about $210.
Top 3 Gold Coast accommodation types
The Gold Coast is home to several types of accommodation and based on the same report, Gold Coast tourists favour three types and these are the following:
Hotel, resort, motel, or motor inn – 45% of Gold Coast tourists (1.661 million) who were here last year chose Gold Coast hotels, resorts, and motels for their choice of accommodation. These people spent a total of 6.245 million nights in the region. Representing 42% of the share nights throughout the region, these visitors helped boost the earnings of accommodation providers.
Home of a friend or a relative. 3.262 million visitors last year chose to stay with their friends or relatives living on the Gold Coast. This is a popular option because of very obvious reasons. Visitors do not have to spend money on accommodation and they get to spend more time with their loved ones.
Rented house, apartment, flat, or unit. 3.487 million visitors chose this type of accommodation last year. Renting a house or apartment is a popular option for travellers who are going to the region in group. One can easily find a one-bedroom, two-bedroom, or three-bedroom apartment on the Gold Coast that's perfect for travellers who enjoy space and privacy. When compared to Gold Coast hotels, these serviced apartments are actually cheaper but offer almost the same amenities and facilities as they can be found on the region's top hotels and resorts.

Most people don't look beyond Gold Coast hotels when they're booking accommodation. If you're one of them, let me tell you why you should consider serviced apartments.
Serviced apartments, such as those we manage at Orchid Residences, are located inside a five-star Gold Coast hotel so you don't have to worry about luxury, location, and privacy. When you book a services apartment, you'll get access to all the hotel amenities such as the spa and sauna, indoor and outdoor pools, fitness centres, and even theatre. End best of all, you don't need to spend thousands to stay here. In fact, rates start at just $145 per night. Orchid Residences Apartment 22401 offers very affordable Gold Coast hotel accommodation and has two-bedrooms, so you can share it with at another 3-5 individuals. It features spacious living areas, all-weather balcony, stunning views, and even fully equipped kitchen to help you if you want to skip restaurant visits. Booking a serviced apartment really is more economical than booking a Gold Coast hotel suite.
At Gold Coast Holiday Rentals we offer serviced apartments from a variety of Gold Coast Hotels and Resorts. Feel fee to go to our homepage to get more information. For your convenience, you can book your chosen apartment online or call us up at 07 5539 8553. We'll be more than happy to help you out.

Related Topics