A Holiday is still the biggest draw card for the Gold Coast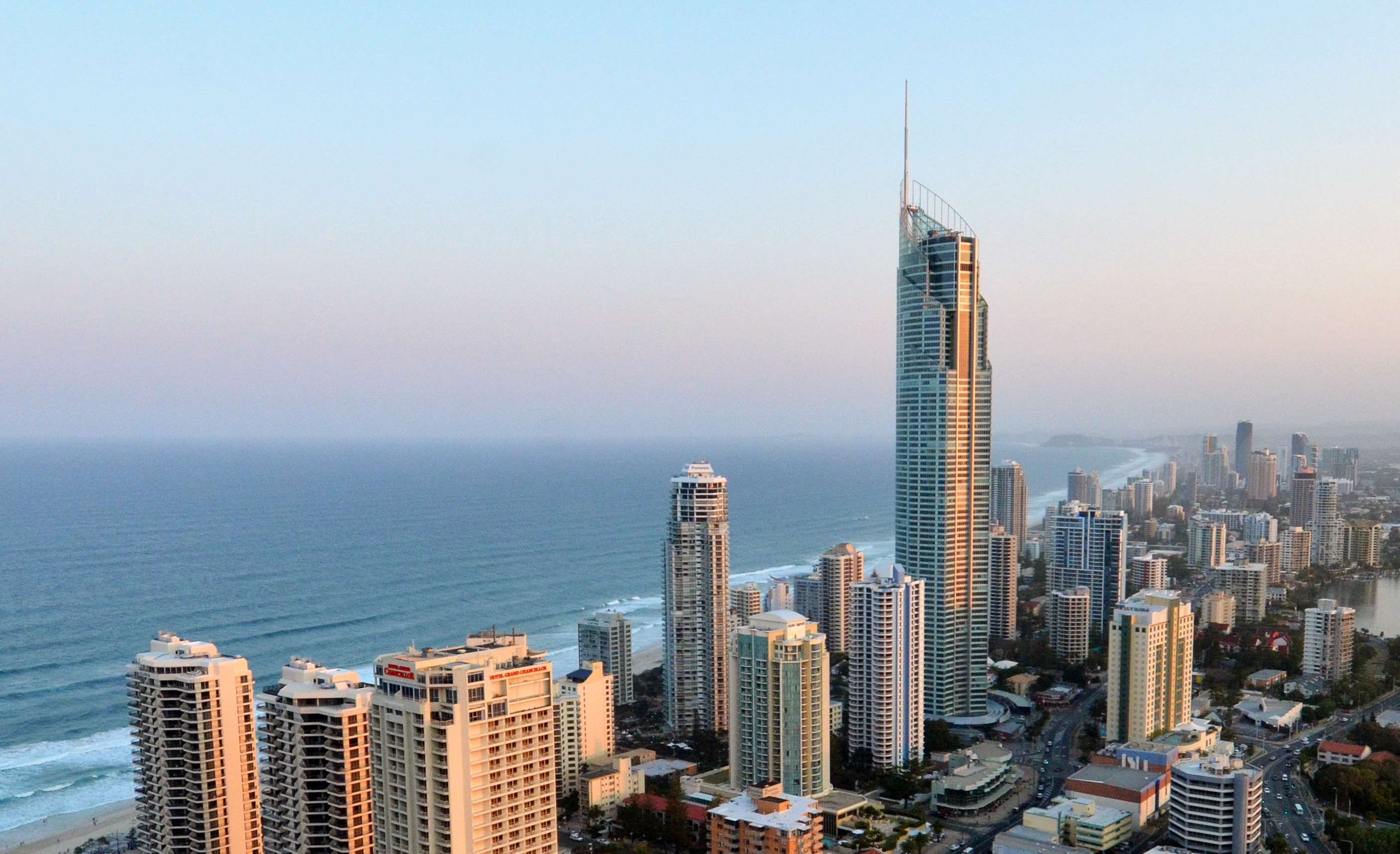 Every year, thousands of people from within the Australia and from all over the world make the Gold Coast their first choice when it comes to holiday destination. Although tourists have different reasons why they visit, the majority of tourists are primarily visiting the Gold Coast to enjoy a holiday. The Gold Coast is the perfect destination to just sit back and relax enjoying the natural sceneries, and forgetting about the stress that work and life in general brings upon us. Here, you can watch the glorious sunrise and sunset every single day, lie on the beach and take advantage of our great climate, or spend a day checking shopping in some of Australia's best shopping centres; Pacific Fair and Robina Town Centre. You can also indulge in luxury Gold Coast accommodation in some of the world's most famous and most recognisable names such as Hilton and Versace – What more could you possibly want from a holiday?
The Gold Coast is truly one of the most loved destinations in all of Australia, but don't just take our word for it! Let's take a look at the latest statistics.
Gold Coast tourism profile
Figures revealed by Tourism and Events Queensland provide a clear picture as to how popular Gold Coast is to both local and international tourists. Based on the data that was gathered from December 2009 to December 2012, there has been a steady increase of tourists year after year. During this period, the Gold Coast received 9,666,000 domestic and international visitors who spent a total of 20,653 nights in the region. Together, they brought $4,227,000 to the Gold Coast's tourism.
Overnight travel in Gold Coast Accommodation
Australians themselves are one of the top source markets of Gold Coast tourism. Based on the same report, domestic overnight travel for this period was 3,142,000. These visitors spent a total 13,130,000 nights enjoying Gold Coast accommodation in serviced apartments, hotels, resorts, and holiday homes and stayed an average 3.1 nights per party.
When it comes to those tourists who have spent at least one night in Gold Coast accommodation, the figures are slightly different. 9,184,000 or 70% said that they were for holiday while 22% were visiting friends or relatives. 6% were here on business. Source markets are Victoria (23%), NSW (33%), Brisbane region (16%), Regional QLD (15%), and South Australia (6%).
Gold Coast Day trip
Majority of domestic tourists went to the Gold Coast for a day trip; 1,937,000 in total or 62%. The most popular day trip activities include spending time with their loved ones, enjoying a lazy day on a Gold Coast beach, letting loose at one of the theme parks or sightseeing at one of the many other attractions available which of course includes shopping and dining at some of the finest restaurants in Australia. However, a day visit to the Gold Coast isn't always for pleasure. Visitors also came to the region to visit friends and relatives or were here on business. For more information on Gold Coast day trips read our previous post 'The Gold Coast: The perfect Day Trip Destination'.
Of the domestic visitors, 30% of were from NSW while 26% came from Brisbane region. 19% were from Regional QLD and 16% were from Victoria.
61% of the domestic visitors used their own vehicle to drive here while 36% hopped on a plane. The remaining 2% used the railway.
Top 5 activities undertaken
The Gold Coast is a tourist magnet primarily because there are tons of things to do here regardless of your budget, preference, numbers of days that you're staying, and goals. The report revealed the number one activity undertaken by Gold Coast visitors was eating out at restaurants. Attracting tourists from different countries, the Gold Coast strives to offer a smorgasbord of options when it comes to dining, think of a cuisine or a dish and I guarantee you'll find it. Head to Surfers Paradise where you'll be greeted with enormous choices including some of the Gold Coast best restaurants. It doesn't matter if you're looking for Japanese food or if you're craving for American burger, you'll definitely find everything here.
Tip from a local:
If you're on a budget and if you want to try cheap Korean and Japanese bento box, head to the back arcades of Surfers Paradise where the food is excellent and the price is incredibly low. There are also a wide variety of quick eats that you can find inside the mall off Cavill Avenue. Looking for gourmet seafood and steak? Then head to Tedder Avenue in Main Beach where food prices range from $20-$50 per meal. If you're looking for a cheap buffet, your best option is Jupiters Casino, which also offers a $40 dinner every night. The food is delicious and you'll be given wide range of choices when it comes to entrees, mains, desserts, and roasts. Want to know more? read our post on 'Gold Coast Dinning'.
The report also stated that 52% of the tourists went to the Gold Coast to experience its pristine beaches. Given that this region is entirely lined with beaches, you're sure to find one that will meet your needs and exceed your expectation. For example, if you're looking forward to spending a relaxing time in a suburb with a small-community feel combined with convenience, head to Broadbeach, which is located at the northern end of the region. The crowd here are more refined and less intense when compared to the crowd at Surfers Paradise but covers more than the basic necessities to have great holiday. Broadbeach offers a pleasant blend of shopping, Gold Coast accommodation in both low and high-rise resorts, upmarket restaurants and there are also two fantastic shopping centres; Oasis and Pacific Fair which is currently undergoing an enormous $670 million re-development.
However, if you're looking for great crowd who loves to party, the best beach for you is Surfers Paradise. All year round, this beach attracts thousands of people who know how to have a great time. Here, you can find nightclubs, great dining districts, endless shopping, and great water sports.
Besides dining and beaches, there is of course shopping and the report indicated that almost half our tourists come to the Gold Coast to shop. Being the home of some of Australia's biggest shopping malls, Gold Coast is definitely a great place for amazing retail therapy. From discount traders to department stores, to specialty shops and boutique, to duty free stores and markets, Gold Coast can offer you a shopping experience like no other. Major malls and precincts include Broadbeach Mall and Surfers Paradise mall. Other huge shopping centres include Australia Fair (Southport), Pacific Fair (Broadbeach), Chevron Renaissance (Surfers Paradise), Robina Town Centre, Harbour Town, and a lot more. For everything you need to know about shopping on the gold coast, read our 'Gold Coast Shopping Guide'.
Lastly, 29% of tourists also said that they visited the Gold Coast for general sightseeing. If you just want to breakaway from your normal routine that typically comes with stress and if you want to enjoy amazing natural sceneries, then the Gold Coast has everything that you're going to need. Spend time watching the sun rise and set on the one of Gold Coast pristine beaches or experience the famous Hinterland.
One of the reasons why the Gold Coast is a great holiday destination is because of its world-class theme parks, which can easily get busy during peak season. For this reason, it is always advisable to book tickets in advance. Other attractions that you must check out are the following:
SeaWorld where you can see penguins, dolphins, sharks, and polar bears.
Currumbin Wildlife Sanctuary for crocodiles, snakes, birds, koalas, and kangaroos.
Warner Bros Movie World
DreamWorld
Australian Outback Spectacular
Wet 'n' Wild
Tropical Fruit World
Sightseeing at the top of Q1 resort where you'll get to enjoy unobstructed view of the Hinterland and lines of beaches.

Indeed, there are thousands of things to see in this region and 7 days might not be enough to cover everything.
Gold Coast Travel Guide
Based on forecasts, the Gold Coast will continue to attract more and more tourists in coming years. If you're one of them and if this is the first time that you're going to visit, you can make use of this travel guide. The more you know about the Gold Coast, the more likely you'll be able to prepare for the greatest holiday of your life.
The Gold Coast is a huge city with several districts, which include Tweed Heads, Surfers Paradise, and Coolangatta which all boast wide variety of Gold Coast accommodation, restaurant, sightseeing, and restaurant listings. Being a coastal city, it features several beaches in every corner with Surfers Paradise being the hub of tourist activity. The climate here is described as mild, sub-tropical with consistent temperatures throughout the year. Average temperature is 29 degrees Celsius from January to June. This typically drops to 21 degrees by July. During winter months, little rainfall can be expected while summer months have frequent storms. Read our post 'Australia Travel Guide – Gold Coast' for more information.
Getting Around the Gold Coast
One of the main concerns of tourists, particularly those who are visiting for the first time is transport. Do I need a car or can I ride a bus to all the attractions? If you have the same question, know that bus is the main form of public transportation in the region servicing all the main tourist attractions and they typically have 30-minute interval. However, if you're going to other routes or if you're going to check out theme parks, you will need to check the timetable in advance.
If you're after convenience and if you want to maximise your time while you're here, renting a car is a great idea. All the attractions here are accessible by car and parking lots are no problem. Unlike Brisbane, Gold Coast doesn't suffer congestion even during high season because it has several business centres. Most car hire companies can be found on Surfers Paradise and Gold Coast highway. Taxis are also available but they can get expensive. From Gold Coast airport to Surfers Paradise for example, it will cost you around $55. Also read 'Getting from Gold Coast Airport to your hotel'
Stage one of the Gold Coast light rail project (Goldlinq) is also near completion and will take passengers to fast growing commercial, retail and recreational centres of Southport, Surfers Paradise and Broadbeach. Passenger services are scheduled to start in 2014.
Gold Coast Souvenirs
Don't end your Gold Coast holiday without buying a souvenir or two. Dozens of souvenir stores can be found throughout Surfers Paradise where you can buy shirts, sheepskins, aboriginal artefacts, wool products, Australian Opals, etc. For mid-range to high-end shops, head to Cavill Avenue, Orchard Avenue, and Elkhorn Avenue in Surfers Paradise where you can find Prada, Gucci, Cartier, Versace, and other world-famous brands.
Book Gold Coast Accommodation at HRSP.com.au
With unlimited things to see and do on the Gold Coast, you'll definitely want to make sure you visit for at least a couple of days. When looking for the best Gold Coast accommodation, you'll be in good hands if you partner with us, HRSP.com.au. We provide private holiday rentals in only the finest Gold Coast accommodation on offer to ensure you're Gold Coast holiday is enjoyed to the absolute fullest, from accommodation to experiences. All our accommodation listings come with floor plans, actual photos, and virtual tours.
Book luxury apartments for reasonable prices by booking online or by calling us at 07 5539 8553.
Related Topics
What to Expect from your Gold Coast Holiday