Gold Coast accommodation under $100
Gold Coast accommodation under $100!
The Gold Coast is one of the busiest and most visited holiday destinations in Australia, and it's little wonder why. Surfers Paradise, known as the tourist capital, welcomes tourists from all corners of the globe year in, year out seeking sun, surf and a laid back holiday experience.
Surfers Paradise is the most popular destination amongst vacationers, while on a Gold Coast holiday, due to its convenient location, beach, shops, restaurants and other popular attractions; all within a short distance and easy to reach.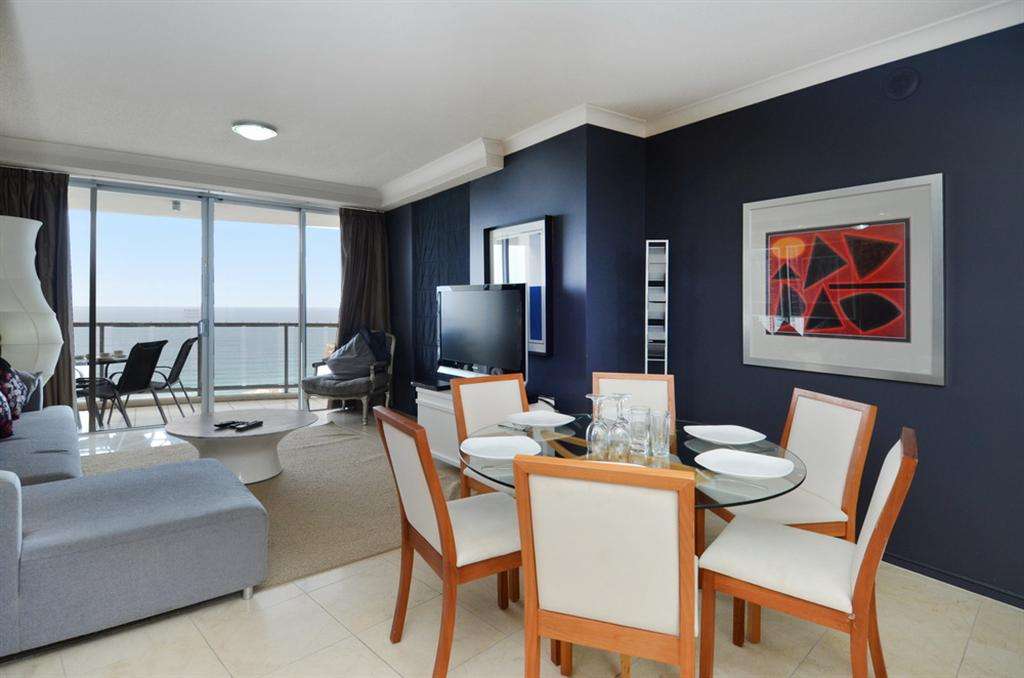 Being such a popular destination, it can be difficult to find a quality accommodation with exclusive facilities, that too at an affordable price. Thankfully, HRSP.com.au is here to help.
HRSP.com.au's holiday rentals in the Chevron Renaissance building offer quality Gold Coast accommodation for less than $100 per night. As one of the most popular buildings in Surfers Paradise, the Chevron Renaissance building offers great value for its relaxing resort style apartments, amazing views and facilities like spas, sandy lagoon pools, lap pools, landscaped gardens and much more. Furthermore, there is a Shopping Precinct just below the building which offers a range of delectable dining and shopping options to keep you entertained around the clock.
Unbelievable, isn't it? Come and stay with us to experience it yourself.
Choose from our range of Gold Coast accommodation below $100 per night in the Chevron Renaissance building for a very affordable Gold Coat holiday: Apartment 2305, Apartment 2216, Apartment 2185, Apartment 1092, and Apartment 3134. The choice is yours.
Related Topics:
Gold Coast Cheap Hotels – How to get more for your money!